Israel says victims of terrorist attack are tourists
One person was killed and six injured, all reportedly tourists, in what Israeli authorities described as a terrorist attack in Tel Aviv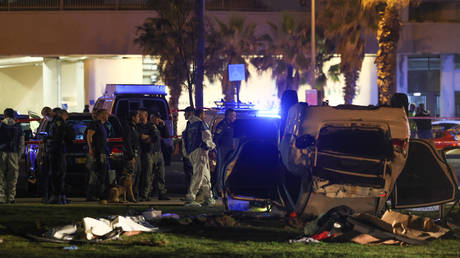 Israel says victims of terrorist attack are tourists
The suspect was gunned down after driving into a crowd in Tel Aviv, killing one and injuring six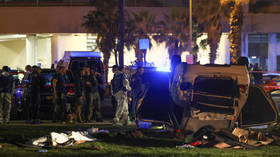 A car-ramming incident in Tel Aviv that Israeli authorities described as an act of terrorism has killed one man and injured six more people, all of them reportedly tourists. Israeli police said they shot the perpetrator, identified as an Israeli Arab.
According to the Israeli media, a man opened fire on a busy Tel Aviv waterfront, and then drove into a group of people in the nearby Charles Clore Park. An Italian tourist around the age of 30 died on the scene.
Six people were injured in the ramming – ranging from a 17-year-old girl to a 70-year-old woman – and were taken to two area hospitals. One of the wounded is in critical condition, while others have minor to moderate injuries.
The emergency service Magen David Adom has identified all of the victims as foreign tourists, though earlier reports said four of them were Israeli.
Tel Aviv police said one of their officers "neutralized the driver" after approaching the car – which had flipped over – and seeing the suspect reach for a weapon. The officer, who had been at a nearby gas station, responded to the scene alongside several municipal inspectors.
The suspect's identity has not been revealed, though local media outlets claimed he was "an Israeli Arab."
Prime Minister Benjamin Netanyahu has called up all military police reservists and Border Police in response to the incident. The attack comes amid the Israeli bombing of Gaza and Lebanon, in reprisal for Thursday's rocket attack, which Netanyahu has blamed on the Palestinian militant group Hamas.