In Search of a Good Night's Sleep
You're tired when you go to bed. You're tired when you get up. That leaves you tired all the next day. Does this sound familiar? Are you in search of a good night's sleep but too tuckered out to look? Don't give up! Although most people don't get enough sleep, they don't always recognize the damage it can do to their minds and body. According to sleep expert Barry Krakow, MD, "On a cellular level, the body is literally repairing and restoring itself. Without it, you can't do what you want—physically or mentally." Insufficient sleep—less than the 7 to 8 hours you need every night—can interfere with your ability to think clearly, perform well at work, and maintain healthy relationships. You can experience mood swings, depression, difficulty focusing and making decisions, and memory problems. Sleep deprivation is also a significant factor in vehicular accidents. Sleeping pills are not the answer. If you have tried many of the sleep tips offered here, here, and here (and please do if you haven't already) and you're still tossing and turning, perhaps a little help from some natural supplements will assist you in sleeping like a baby in no time. Read about 7 reasons you wake up at night and how to fix them Natural remedies for good sleep When choosing natural remedies to help you get the restorative sleep your body needs every night, you want those that support a healthy sleep cycle from the moment your head hits the pillow until you get up in the morning. That means you need to address all the factors that are preventing you from falling asleep, staying asleep, and waking up feeling refreshed, productive, and ready to take on your day. Here are some natural solutions for good sleep and what each of them can do for you. Magnesium: This is one of the busiest minerals in the human body, as it participates in more than 300 different biochemical processes. Several processes are associated with sleep, as magnesium helps regulate neurotransmitters involved with sleep and also promotes relaxation. In a 2021 study, the use of magnesium supplements was associated with an improvement in sleep quality, while another study that involved the elderly found that 500 mg of magnesium daily for eight weeks results in an improvement in sleep quality, duration, time to fall asleep, and waking up too early. Read about what type of magnesium is right for you Reishi mushrooms: These medicinal mushrooms are adaptogens, which means they help the body adapt to stress. The use of these mushrooms can reduce the amount of time it takes to fall asleep and also increase your total sleep time. L-theanine: Both green and black teas are the main sources of this amino acid in nature. You can enjoy the relaxation properties of this remedy either in teas or supplements. In a review of five studies involving more than 100 individuals, four of the trials concluded that L-theanine was effective at reducing anxiety and stress to support sleep. Gamma-aminobutyric acid (GABA): This neurotransmitter can improve the quality of your sleep by promoting relaxation, and it seems to help across the board. For example, in a systemic review involving 14 studies, the use of GABA supplements for at least one week resulted in an improvement in falling asleep, staying asleep, sleep disturbance, and morning drowsiness.  Melatonin: This hormone is responsible for your sleep/wake cycle. It is naturally produced by the body and released in the brain according to a specific pattern. Taking melatonin as part of a supplement for promoting healthy sleep works to support and balance the body's natural circadian rhythms. In a 2021 review, the experts noted that melatonin can reduce the amount of time it takes to fall asleep and can be used to manage sleep disorders.   Bottom line Being sleep-deprived is like walking through life in a daze. "Over time, impaired memory, mood, and other functions become a chronic way of life," notes Allison T. Siebern, Ph.D., a Fellow in the Insomnia and Behavioral Sleep Medicine Program at the Stanford University Sleep Medicine Center. Don't let this happen to you. Take the steps necessary to ensure you get restful, restorative sleep and enjoy a better quality of life. [Editor's Note: We've tried so many natural sleep remedies over time and it's a little annoying to have to take a bunch of capsules before bed. That's why we like deep sleep from Genuine Health. It combines all of these ingredients in one or two capsules and it really works. Try it for yourself and let us know if it helps you.] Sources Abbasi B et al. The effect of magnesium supplementation on primary insomnia in elderly: A double-blind placebo-controlled clinical trial. Journal of Research in Medical Sciences 2012 Dec; 17(12):1161-69. Bueno APR et al. Regulatory aspects and evidences of melatonin use for sleep disorders and insomnia: an integrative review. Arq Neuropsiquiatria 2021 Aug; 79(8):732-42. Everett JM et al. Theanine consumption, stress and an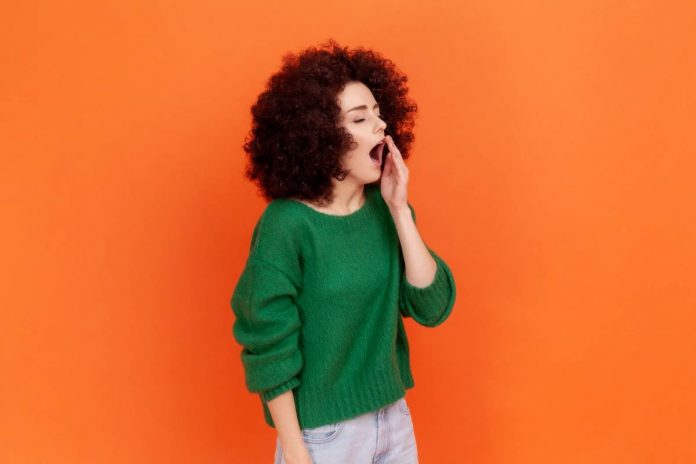 You're tired when you go to bed. You're tired when you get up. That leaves you tired all the next day. Does this sound familiar? Are you in search of a good night's sleep but too tuckered out to look?
Don't give up!
Although most people don't get enough sleep, they don't always recognize the damage it can do to their minds and body. According to sleep expert Barry Krakow, MD, "On a cellular level, the body is literally repairing and restoring itself. Without it, you can't do what you want—physically or mentally."
Insufficient sleep—less than the 7 to 8 hours you need every night—can interfere with your ability to think clearly, perform well at work, and maintain healthy relationships. You can experience mood swings, depression, difficulty focusing and making decisions, and memory problems. Sleep deprivation is also a significant factor in vehicular accidents.
Sleeping pills are not the answer. If you have tried many of the sleep tips offered here, here, and here (and please do if you haven't already) and you're still tossing and turning, perhaps a little help from some natural supplements will assist you in sleeping like a baby in no time.
Read about 7 reasons you wake up at night and how to fix them
Natural remedies for good sleep
When choosing natural remedies to help you get the restorative sleep your body needs every night, you want those that support a healthy sleep cycle from the moment your head hits the pillow until you get up in the morning. That means you need to address all the factors that are preventing you from falling asleep, staying asleep, and waking up feeling refreshed, productive, and ready to take on your day.
Here are some natural solutions for good sleep and what each of them can do for you.
Magnesium: This is one of the busiest minerals in the human body, as it participates in more than 300 different biochemical processes. Several processes are associated with sleep, as magnesium helps regulate neurotransmitters involved with sleep and also promotes relaxation.
In a 2021 study, the use of magnesium supplements was associated with an improvement in sleep quality, while another study that involved the elderly found that 500 mg of magnesium daily for eight weeks results in an improvement in sleep quality, duration, time to fall asleep, and waking up too early.
Read about what type of magnesium is right for you
Reishi mushrooms: These medicinal mushrooms are adaptogens, which means they help the body adapt to stress. The use of these mushrooms can reduce the amount of time it takes to fall asleep and also increase your total sleep time.
L-theanine: Both green and black teas are the main sources of this amino acid in nature. You can enjoy the relaxation properties of this remedy either in teas or supplements. In a review of five studies involving more than 100 individuals, four of the trials concluded that L-theanine was effective at reducing anxiety and stress to support sleep.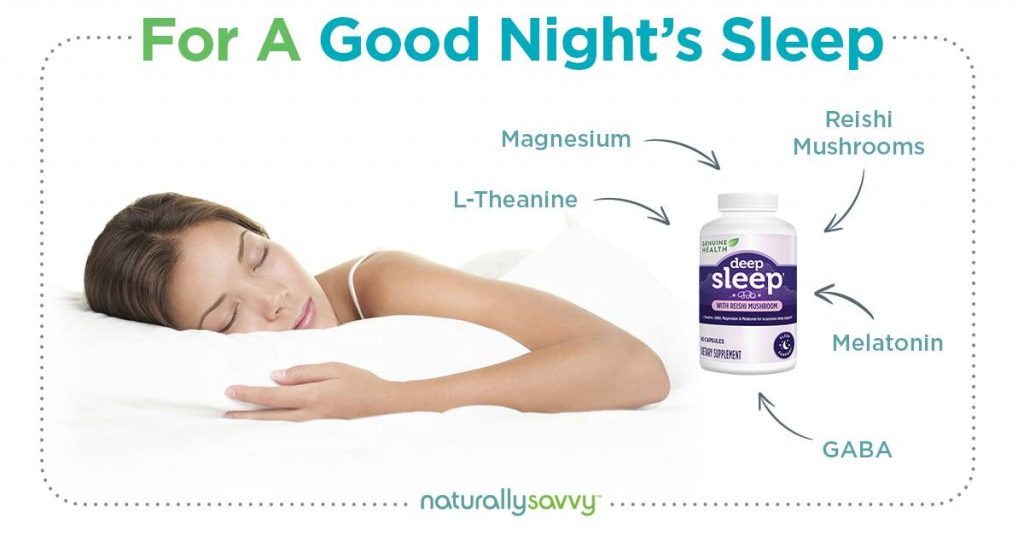 Gamma-aminobutyric acid (GABA): This neurotransmitter can improve the quality of your sleep by promoting relaxation, and it seems to help across the board. For example, in a systemic review involving 14 studies, the use of GABA supplements for at least one week resulted in an improvement in falling asleep, staying asleep, sleep disturbance, and morning drowsiness.
Melatonin: This hormone is responsible for your sleep/wake cycle. It is naturally produced by the body and released in the brain according to a specific pattern. Taking melatonin as part of a supplement for promoting healthy sleep works to support and balance the body's natural circadian rhythms. In a 2021 review, the experts noted that melatonin can reduce the amount of time it takes to fall asleep and can be used to manage sleep disorders.
Bottom line
Being sleep-deprived is like walking through life in a daze. "Over time, impaired memory, mood, and other functions become a chronic way of life," notes Allison T. Siebern, Ph.D., a Fellow in the Insomnia and Behavioral Sleep Medicine Program at the Stanford University Sleep Medicine Center. Don't let this happen to you. Take the steps necessary to ensure you get restful, restorative sleep and enjoy a better quality of life.
[Editor's Note: We've tried so many natural sleep remedies over time and it's a little annoying to have to take a bunch of capsules before bed. That's why we like deep sleep from Genuine Health. It combines all of these ingredients in one or two capsules and it really works. Try it for yourself and let us know if it helps you.]