How to tell a story through your pictures (with photo essay examples)
In the mountains of Adjara in Georgia, Nika Pailodze has traveled kilometers on foot to get to some of the remotest regions. In a few areas, he's lost his phone signal and gone without access to electricity. Setting up his tent for the night, he's slept beneath the stars, preparing for yet another day of wandering the mountains. But everywhere the photographer roams, the people of Adjara welcome him with open arms. In this magical corner of the world, where family homes have been passed down from one generation to the next over one hundred and fifty years, he has stood in awe of intricate embroideries. He's tasted local dishes, carefully prepared by his hosts, and he has awoken to see the morning light kiss the rooftops of their huts. Once, when traveling through Adjara, Nika met a geography teacher, who, upon learning the photographer would be sleeping in a tent, invited him to spend the night with his family. The artist politely declined, but the teacher continued to check up on him via text to make sure he was safe and warm. "His sincere concern deeply touched me," Nika tells me now. When he returns to the mountains, the families he's visited before are there to greet him, glad of his return. For artists like Nika, who dedicate themselves to photo essays and long-term projects, creating pictures is just one part of an ongoing journey of discovery. We spoke to three photographers who've traveled far and wide in search of once-in-lifetime stories; along the way, we learned about the importance of curiosity, patience, and resilience. Spotlight on: Eduardo Teixeira de Sousa Eduardo Teixeira de Sousa, a street and travel photographer from Portugal, has created photo essays around the globe, from Egypt to Patagonia. He was inspired to embark on a journey to Uzbekistan, along with Joao Martinho, a fellow photographer he met through 500px. "We had both read about the rich history of this place as one of the keys to the Silk Road," Eduardo tells me. Once there, the language barrier didn't pose problems for the experienced street photographers. "When English was not an option (well, it usually wasn't), I kept speaking Portuguese and receiving my answers in Uzbek along the way," Eduardo remembers. "That worked out well enough—actually, for street photography, this can sometimes even be a good thing, as it keeps communication simple and light." A smile goes a long way. While in Uzbekistan, Eduardo abandoned the typical "postcard" shots and searched for something deeper. "I'll never forget the feeling of heading out with full batteries into the maze of the quiet and dusty streets of Bukhara at sunrise," he says. "At first, there was silence—then the sound of a fast, cranky bicycle racing around the corner. Suddenly, a man selling bread appeared, warmly shouting at us a rolled 'bonjour,' while I tried to swap lenses and adjust my settings for his fast movement." In the end, he didn't get that particular shot, but it set the tone for the trip. Throughout the trip, the photographers encountered plenty of surprises. In Samarkand, they marveled at the vibrant blue tiles and historic architecture. In Khiva, they met a woman who later invited them to her garden. Although she initially declined to be photographed, they won her trust, and she sat for a portrait at the end of the day. She practiced shamanism, and she gave them a special blessing before they left. Pro tip: Do your research By the time Eduardo and Joao traveled to Uzbekistan, they'd already seen how its cities had been photographed by other people, and they knew they wanted to capture something different. With that goal in mind, they decided to focus on only three cities, rather than packing too much into their itinerary. "As a photographer, I find focusing on fewer locations puts me a bit more at ease, as I feel I can always return to the same place if somehow a chance was missed," Eduardo says. Eduardo and Joao spent a little under a month researching and preparing their itinerary for Uzbekistan, so they were well prepared. At the end of each day of exploring, while backing up his photos, Eduardo made rough plans for the next day—it's good to have a starting point, at least. Consult guidebooks, blogs, and other resources for tips on local spots. "Keep a mental library of dream shots," Eduardo suggests. "That way, you'll react quicker if they happen to really occur in front of you." At the same time, however, he always leaves room for chance and serendipity, telling me, "Sometimes, luck happens, too." Once you're out there on the streets, take as many photos as you can. "I've trained myself to be a serial shooter, to click first and react later," Eduardo admits. "When I feel there's potential in a scene, I actively try to avoid overanalyzing it; instead, I try to respect the impulse, go with the flow, and improvise. "I am always strolling, scanning, interacting, getting lost, running, hunting, and getting frustrate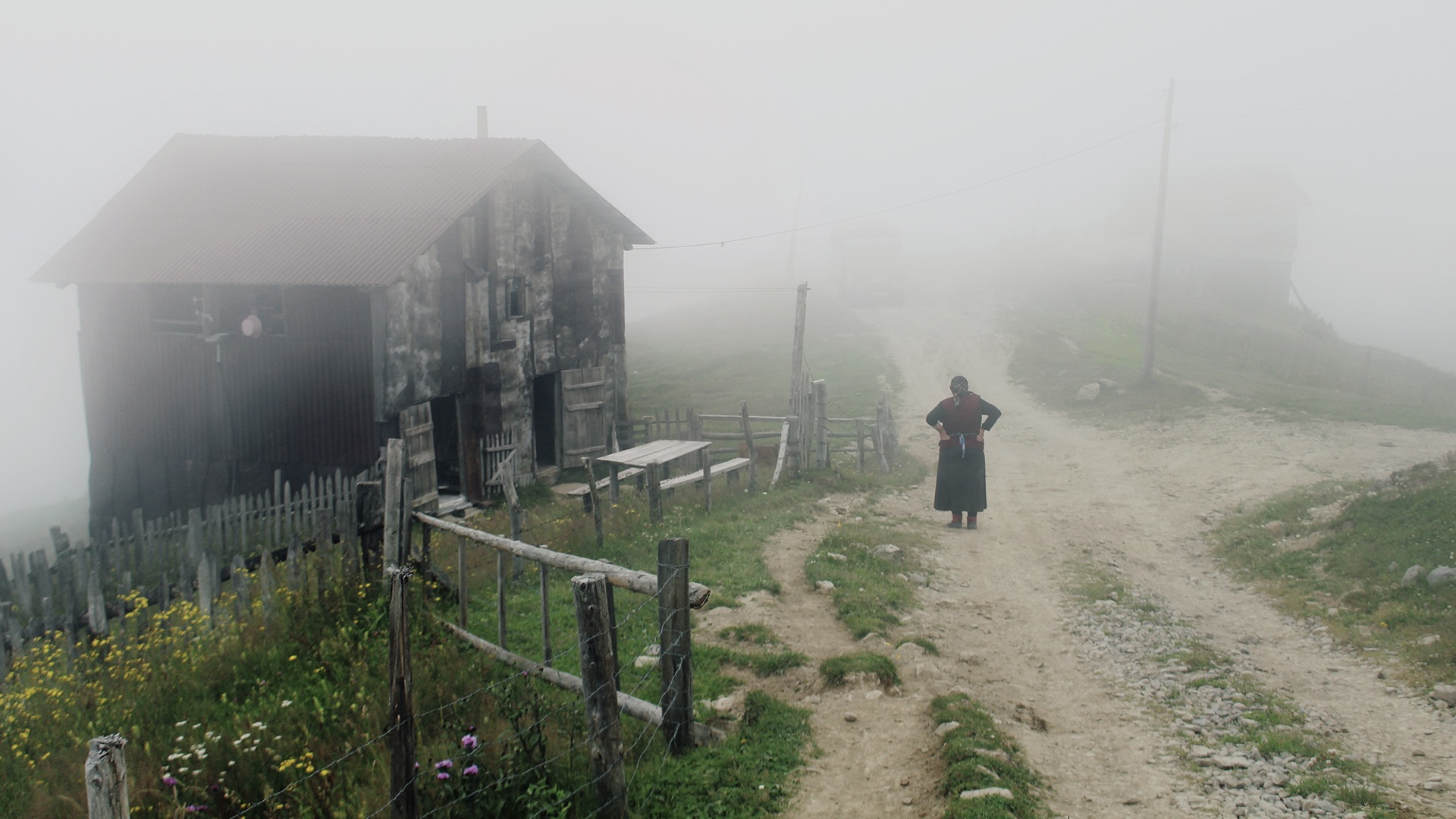 In the mountains of Adjara in Georgia, Nika Pailodze has traveled kilometers on foot to get to some of the remotest regions. In a few areas, he's lost his phone signal and gone without access to electricity. Setting up his tent for the night, he's slept beneath the stars, preparing for yet another day of wandering the mountains.
But everywhere the photographer roams, the people of Adjara welcome him with open arms. In this magical corner of the world, where family homes have been passed down from one generation to the next over one hundred and fifty years, he has stood in awe of intricate embroideries. He's tasted local dishes, carefully prepared by his hosts, and he has awoken to see the morning light kiss the rooftops of their huts.
Once, when traveling through Adjara, Nika met a geography teacher, who, upon learning the photographer would be sleeping in a tent, invited him to spend the night with his family. The artist politely declined, but the teacher continued to check up on him via text to make sure he was safe and warm. "His sincere concern deeply touched me," Nika tells me now.
When he returns to the mountains, the families he's visited before are there to greet him, glad of his return. For artists like Nika, who dedicate themselves to photo essays and long-term projects, creating pictures is just one part of an ongoing journey of discovery.
We spoke to three photographers who've traveled far and wide in search of once-in-lifetime stories; along the way, we learned about the importance of curiosity, patience, and resilience.
Spotlight on: Eduardo Teixeira de Sousa
Eduardo Teixeira de Sousa, a street and travel photographer from Portugal, has created photo essays around the globe, from Egypt to Patagonia. He was inspired to embark on a journey to Uzbekistan, along with Joao Martinho, a fellow photographer he met through 500px. "We had both read about the rich history of this place as one of the keys to the Silk Road," Eduardo tells me.
Once there, the language barrier didn't pose problems for the experienced street photographers. "When English was not an option (well, it usually wasn't), I kept speaking Portuguese and receiving my answers in Uzbek along the way," Eduardo remembers. "That worked out well enough—actually, for street photography, this can sometimes even be a good thing, as it keeps communication simple and light." A smile goes a long way.
While in Uzbekistan, Eduardo abandoned the typical "postcard" shots and searched for something deeper. "I'll never forget the feeling of heading out with full batteries into the maze of the quiet and dusty streets of Bukhara at sunrise," he says. "At first, there was silence—then the sound of a fast, cranky bicycle racing around the corner. Suddenly, a man selling bread appeared, warmly shouting at us a rolled 'bonjour,' while I tried to swap lenses and adjust my settings for his fast movement." In the end, he didn't get that particular shot, but it set the tone for the trip.
Throughout the trip, the photographers encountered plenty of surprises. In Samarkand, they marveled at the vibrant blue tiles and historic architecture. In Khiva, they met a woman who later invited them to her garden. Although she initially declined to be photographed, they won her trust, and she sat for a portrait at the end of the day. She practiced shamanism, and she gave them a special blessing before they left.
Pro tip: Do your research
By the time Eduardo and Joao traveled to Uzbekistan, they'd already seen how its cities had been photographed by other people, and they knew they wanted to capture something different. With that goal in mind, they decided to focus on only three cities, rather than packing too much into their itinerary. "As a photographer, I find focusing on fewer locations puts me a bit more at ease, as I feel I can always return to the same place if somehow a chance was missed," Eduardo says.
Eduardo and Joao spent a little under a month researching and preparing their itinerary for Uzbekistan, so they were well prepared. At the end of each day of exploring, while backing up his photos, Eduardo made rough plans for the next day—it's good to have a starting point, at least. Consult guidebooks, blogs, and other resources for tips on local spots.
"Keep a mental library of dream shots," Eduardo suggests. "That way, you'll react quicker if they happen to really occur in front of you." At the same time, however, he always leaves room for chance and serendipity, telling me, "Sometimes, luck happens, too."
Once you're out there on the streets, take as many photos as you can. "I've trained myself to be a serial shooter, to click first and react later," Eduardo admits. "When I feel there's potential in a scene, I actively try to avoid overanalyzing it; instead, I try to respect the impulse, go with the flow, and improvise.
"I am always strolling, scanning, interacting, getting lost, running, hunting, and getting frustrated by a missed chance or an idea that sometimes comes too late. I think you have to accept your lot of randomness with humor—and balance it with solid research of the place, a sense of optimism, and occasional sore legs."
Finally, when he's home, he goes through all those photos and edits them down to the very best of the bunch.
Spotlight on: Alessio Laratta
Alessio Laratta, a street and portrait photographer from Italy, traveled to Lisbon, Portugal, in early 2023. While there, he captured ephemeral moments and people lost in contemplation while on their way from one place to the next.
It's true what they say about Lisbon: the light really is golden. "I noticed that Lisbon for some reason had very warm, orange light even at night," the artist remembers. It was so warm, in fact, that his usual approach to color correction had to be adjusted slightly to get the look he wanted.
"The only other challenge I faced was the steepness of Lisbon's streets," Alessio admits. "I had to prioritize a very comfortable outfit and a good pair of shoes to make the most of each day. At the same time, the warmth of the locals is something that I have rarely found in other places. I felt at home after a few days. It's really a special city, where the old and the new blend together in a very special way."
Pro tip: Make the best of what you have
While in Lisbon, Alessio initially hoped for clear, sunny days. But when he got there, he found rainy, overcast weather. Instead of throwing in the towel, he embraced what the city offered him, creating moody and wistful images of people as they made their way through the clouded streets. And with some contrast tweaks in post-production, everything worked out beautifully.
"Remember to let your inner artist find your own personal way of conveying what you see through the lens," he advises. "A great essay is made from your personal point of view on the world." Give yourself the freedom to experiment and try new things, while staying true to your voice as an artist."
Spotlight on: Nika Pailodze
Finally, we return to Nika Pailodze, who's been documenting life in the mountainous regions of Georgia for more than a decade now. Two years ago, he made his first trip to Adjara. "Initially, my journey began with a deep appreciation for nature, but as I roamed and observed the traditional Adjarian houses, the allure of the landscape slowly faded into the background," he remembers.
"Some of these wooden huts had stood the test of time, their age rivaled only by the ancient trees around them. They had become an integral part of the Adjarian ecosystem, and there was nothing more disheartening than witnessing their demise.
"One particular hut left a profound impact on me: a shroud of mist enveloped the scene, and it seemed as though nature itself cradled what remained of the hut. It felt like the entire essence of this small cottage and its residents resonated in a brief moment, even more transient than the fog in the Adjara highlands."
Set on preserving the stories that lingered within those houses, he approached the local people, who travel uphill with their cows in the summer so the animals can graze on fresh grass. "As I traversed pasture to pasture, I was welcomed with a steaming cup of coffee and an assortment of delectable sweets," he remembers. Along the way, he was treated to homemade, local feasts.
"While capturing these photographs, I forged numerous friendships, some of which endure to this day with friends who regularly check in on me," the photographer tells me. He longs to return again to the rolling hills, lush fields, and foggy mornings.
Pro tip: Let go of preconceived notions
Nika initially traveled to Adjara in search of natural wonders, but somewhere along the way, his focus turned to the people themselves. His advice is to stay open to change and evolution. "When you embark on such a project, you must accept from the beginning that everything may develop differently from what you had planned," he explains.
"The main thing is to go with the flow and always remain connected to the people and the environment. I didn't pre-select a topic, nor did I set out to work on any specific subject. Instead, I observed and documented people's real lives."
If you can, make multiple trips and spend as much time in the location as possible. "At times, circumstances unfold quite differently from our initial expectations," Nika says. "In such moments, the virtue of patience becomes absolutely indispensable."