How to Photograph Landscapes at Sunrise
5 Sunrise Photography TipsPhotographing a sunrise can be a truly magical experience, if you're not too much of a grump in the mornings! The soft hues of orange, pink, and purple gently painting the sky can create stunning photographs that capture the beauty of nature. However, capturing the perfect sunrise photograph requires some planning and technique. In this article, I'm sharing five tips to help you photograph a sunrise and make your images stand out. Throughout my career I've had a few moments photographing sunrise outdoors that I reflect back on, when the light aligns with the landscape and you just have to compose the scene, click the shutter and enjoy the moment. It's these special moments that I want you to have, to be prepared and ready for when you're photographing sunrise! Sunrise Tip #1 – Choose the Perfect Location One of the essential aspects of capturing a beautiful sunrise photograph is selecting the ideal location to ensure you're ready for the appropriate direction of light once it rises. Research and identify places where you can capture unobstructed views of the horizon. Look for spots with interesting foreground elements, such as cliffs, trees, or bodies of water, which can add depth and interest to your composition. Planning your location in advance allows you to maximise your chances of capturing a beautiful sunrise photograph. Read more about finding the perfect position in the 'Weather Forecasting for Landscape Photographers' guide. Sunrise Tip #2 – Arrive Early Timing is crucial when photographing a sunrise. If you think you're going to get there early enough, leave an extra 15minutes early, just to really make sure you don't miss the magic! Arriving at your chosen location at least 30 minutes before the sun is due to rise gives you ample time to set up your equipment, compose your shots, and find the perfect vantage point. Additionally, by arriving early, you can witness the changing colors and lighting conditions leading up to the sunrise, allowing you to capture a variety of stunning shots. Sometimes the moments of blue hour, just before the sun rises are even more colourful and produce better images. Sunrise Tip #3 – Watch your Camera Settings To capture the colors and details of a sunrise accurately, it is handy to know the best camera settings and how to adjust them to adapt to the conditions. Adjusting your camera settings manually gives you greater control over exposure, ISO, and shutter speed, allowing you to adapt to the changing light as the sun rises. Start by setting a low ISO to maintain image quality and reduce noise. Use a wide aperture, such as f/8 or f/11, to ensure that your entire composition is in focus, or if you want to get creative with aperture (my go-to) you can opt for an aperture of f2.8 if your lens allows it. If shooting in manual mode, adjust your shutter speed based on the intensity of the light to maintain a well-exposed image, always check it's not too bright, or too dark. Experiment with different settings to find the perfect balance for capturing the colors and details of the sunrise. Sunrise Tip #4 Use a Tripod or Create Stability Because you'll be photographing the early moments of sunrise in low light conditions, keeping your camera stable is essential to avoid blurry images. If you are more comfortable using a tripod, make sure it's set up and ready to go before the sunrise begins. Personally, I prefer ensuring my gear has in-built stability so I don't have to carry a tripod! I shoot with the OM SYSTEM OM-1 which offers incredible stability for low light conditions and means I can actually photograph long exposures completely hand-held. By creating stability with a tripod or just being steady with your camera, it allows you to preventing any unwanted camera shake, especially during longer exposure shots. By keeping steady, you can achieve sharp and high-quality images, even in low light conditions. Additionally, once those stunning colours fill the sky, you can experiment with longer exposure times, creating beautiful effects such as smooth water reflections or capturing movement. Sunrise Tip #5 Experiment with Composition Readers of The Wandering Lens will know that I love talking about composition. It's my favourite part of photography, attempting to create a unique angle, frame or combination of elements. How you compose your sunrise photographs plays an important role in creating an impactful image. Instead of placing the horizon in the middle of the frame, try experimenting with the rule of thirds, use foreground elements to lead viewers eyes toward the sun, or get really artistic and try something a little fun and adventurous. You'll find more about creative composition techniques here, or you can join The 3-Week Composition Reset to transform how you approach scenes as a photographer. Related Reading – 'Setting the Scene – Sunrise Photography' Photographing Sunrise at Sensoji Temple, Tokyo Online s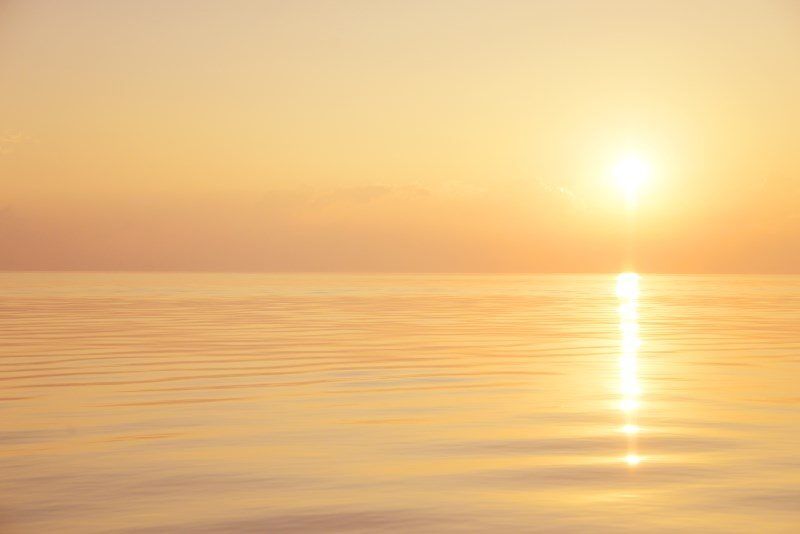 5 Sunrise Photography Tips
Photographing a sunrise can be a truly magical experience, if you're not too much of a grump in the mornings! The soft hues of orange, pink, and purple gently painting the sky can create stunning photographs that capture the beauty of nature.
However, capturing the perfect sunrise photograph requires some planning and technique. In this article, I'm sharing five tips to help you photograph a sunrise and make your images stand out.
Throughout my career I've had a few moments photographing sunrise outdoors that I reflect back on, when the light aligns with the landscape and you just have to compose the scene, click the shutter and enjoy the moment. It's these special moments that I want you to have, to be prepared and ready for when you're photographing sunrise!
Sunrise Tip #1 – Choose the Perfect Location
One of the essential aspects of capturing a beautiful sunrise photograph is selecting the ideal location to ensure you're ready for the appropriate direction of light once it rises. Research and identify places where you can capture unobstructed views of the horizon. Look for spots with interesting foreground elements, such as cliffs, trees, or bodies of water, which can add depth and interest to your composition. Planning your location in advance allows you to maximise your chances of capturing a beautiful sunrise photograph. Read more about finding the perfect position in the 'Weather Forecasting for Landscape Photographers' guide.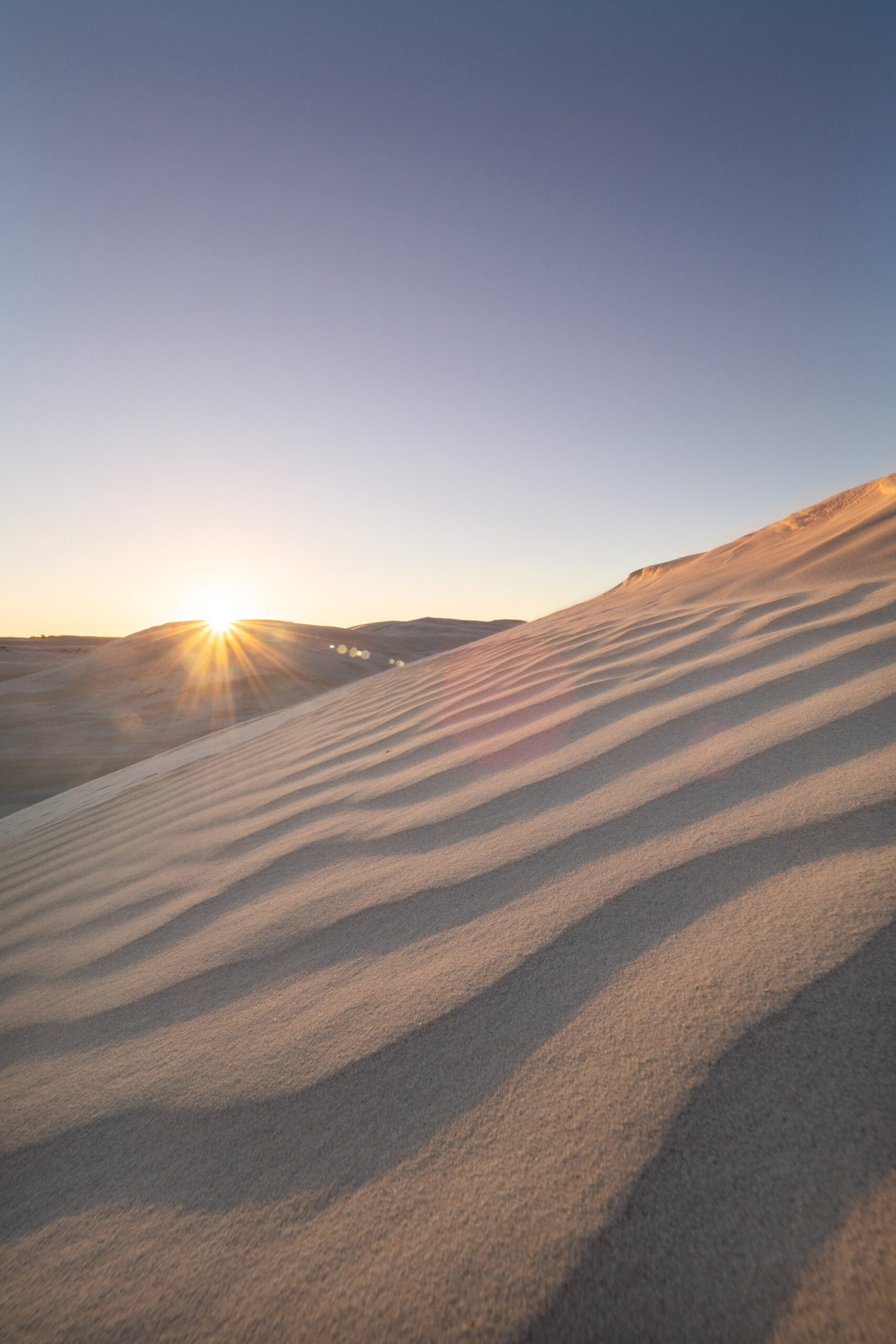 Sunrise Tip #2 – Arrive Early
Timing is crucial when photographing a sunrise. If you think you're going to get there early enough, leave an extra 15minutes early, just to really make sure you don't miss the magic! Arriving at your chosen location at least 30 minutes before the sun is due to rise gives you ample time to set up your equipment, compose your shots, and find the perfect vantage point. Additionally, by arriving early, you can witness the changing colors and lighting conditions leading up to the sunrise, allowing you to capture a variety of stunning shots. Sometimes the moments of blue hour, just before the sun rises are even more colourful and produce better images.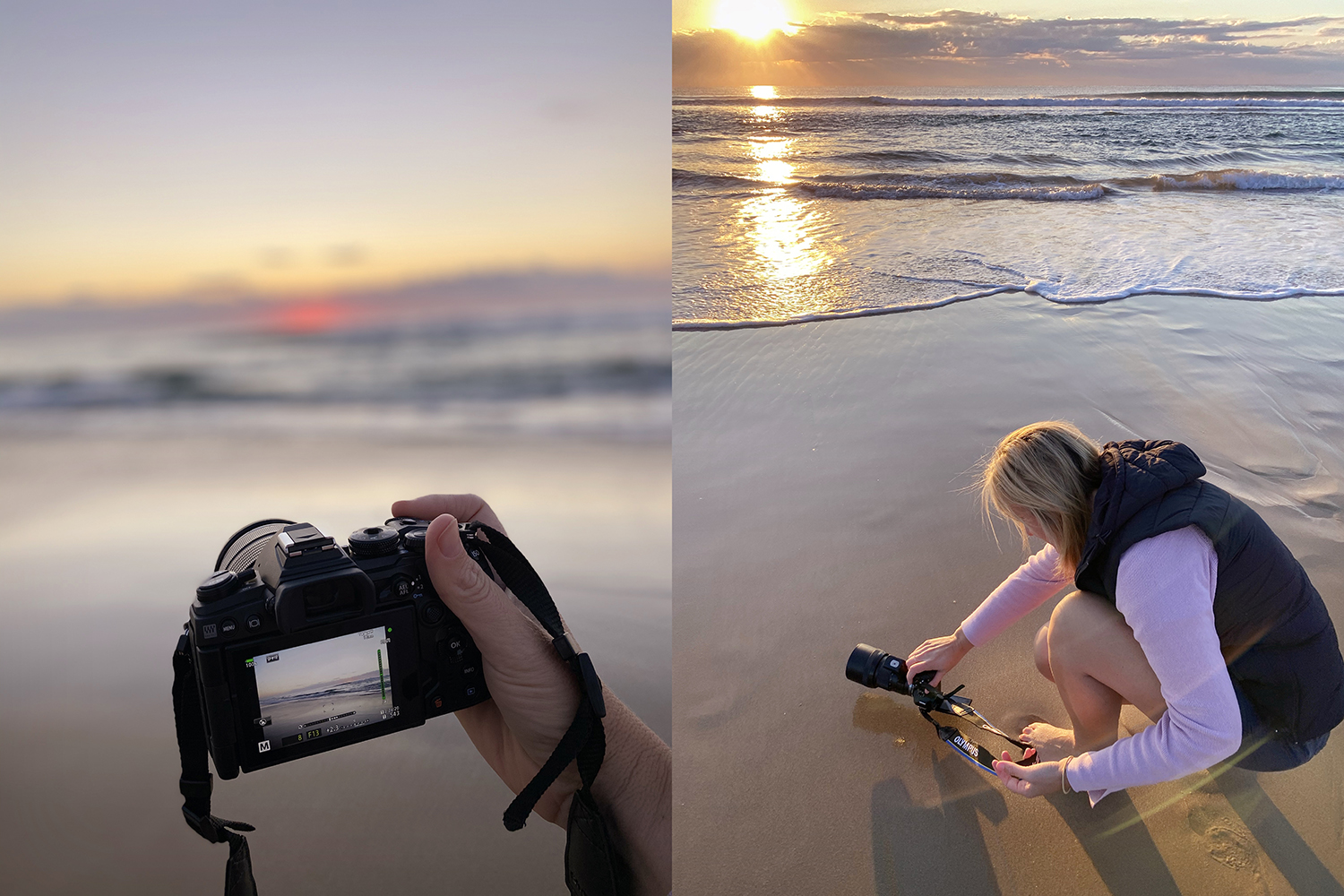 Sunrise Tip #3 – Watch your Camera Settings
To capture the colors and details of a sunrise accurately, it is handy to know the best camera settings and how to adjust them to adapt to the conditions. Adjusting your camera settings manually gives you greater control over exposure, ISO, and shutter speed, allowing you to adapt to the changing light as the sun rises. Start by setting a low ISO to maintain image quality and reduce noise. Use a wide aperture, such as f/8 or f/11, to ensure that your entire composition is in focus, or if you want to get creative with aperture (my go-to) you can opt for an aperture of f2.8 if your lens allows it. If shooting in manual mode, adjust your shutter speed based on the intensity of the light to maintain a well-exposed image, always check it's not too bright, or too dark. Experiment with different settings to find the perfect balance for capturing the colors and details of the sunrise.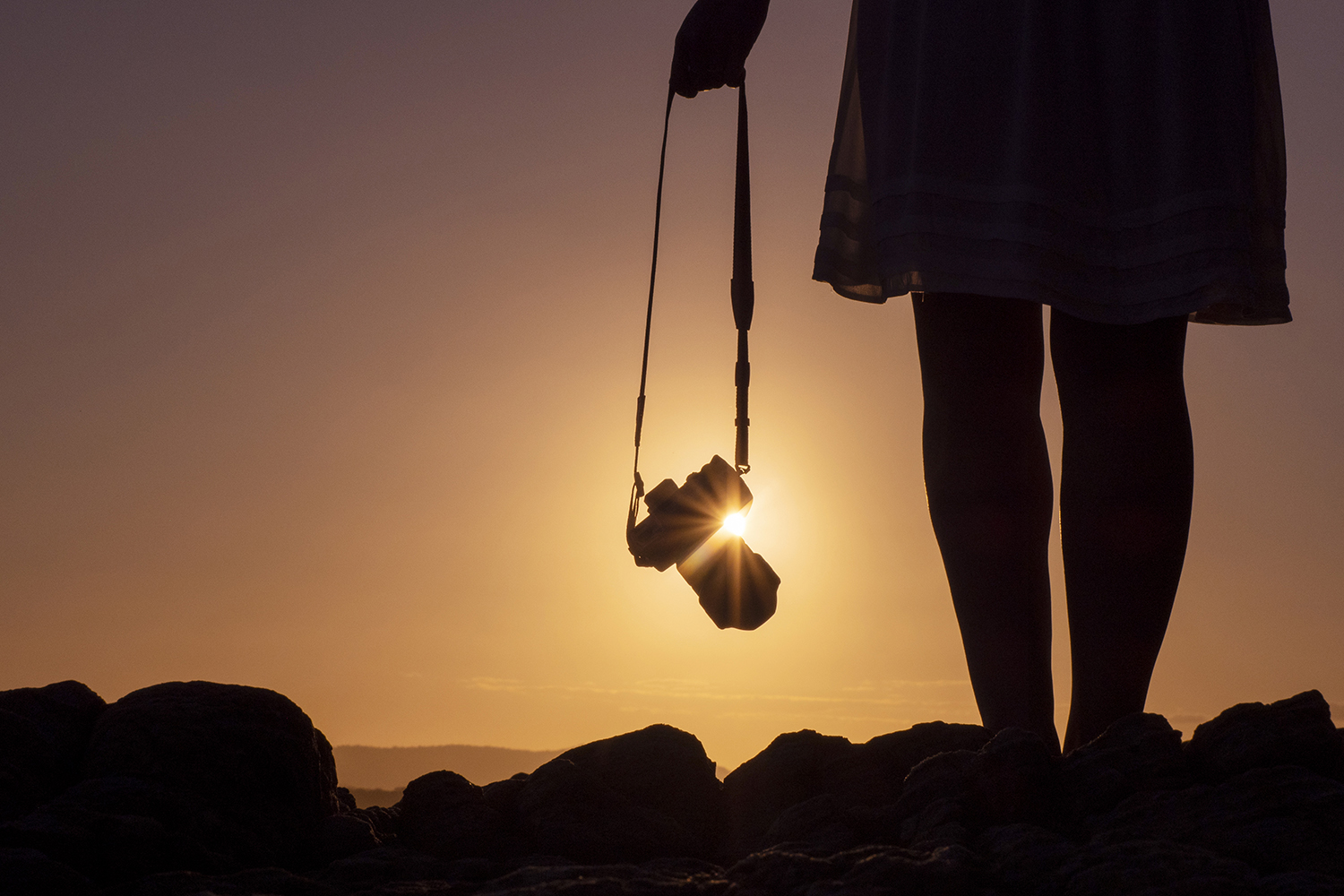 Sunrise Tip #4 Use a Tripod or Create Stability
Because you'll be photographing the early moments of sunrise in low light conditions, keeping your camera stable is essential to avoid blurry images. If you are more comfortable using a tripod, make sure it's set up and ready to go before the sunrise begins. Personally, I prefer ensuring my gear has in-built stability so I don't have to carry a tripod! I shoot with the OM SYSTEM OM-1 which offers incredible stability for low light conditions and means I can actually photograph long exposures completely hand-held. By creating stability with a tripod or just being steady with your camera, it allows you to preventing any unwanted camera shake, especially during longer exposure shots. By keeping steady, you can achieve sharp and high-quality images, even in low light conditions. Additionally, once those stunning colours fill the sky, you can experiment with longer exposure times, creating beautiful effects such as smooth water reflections or capturing movement.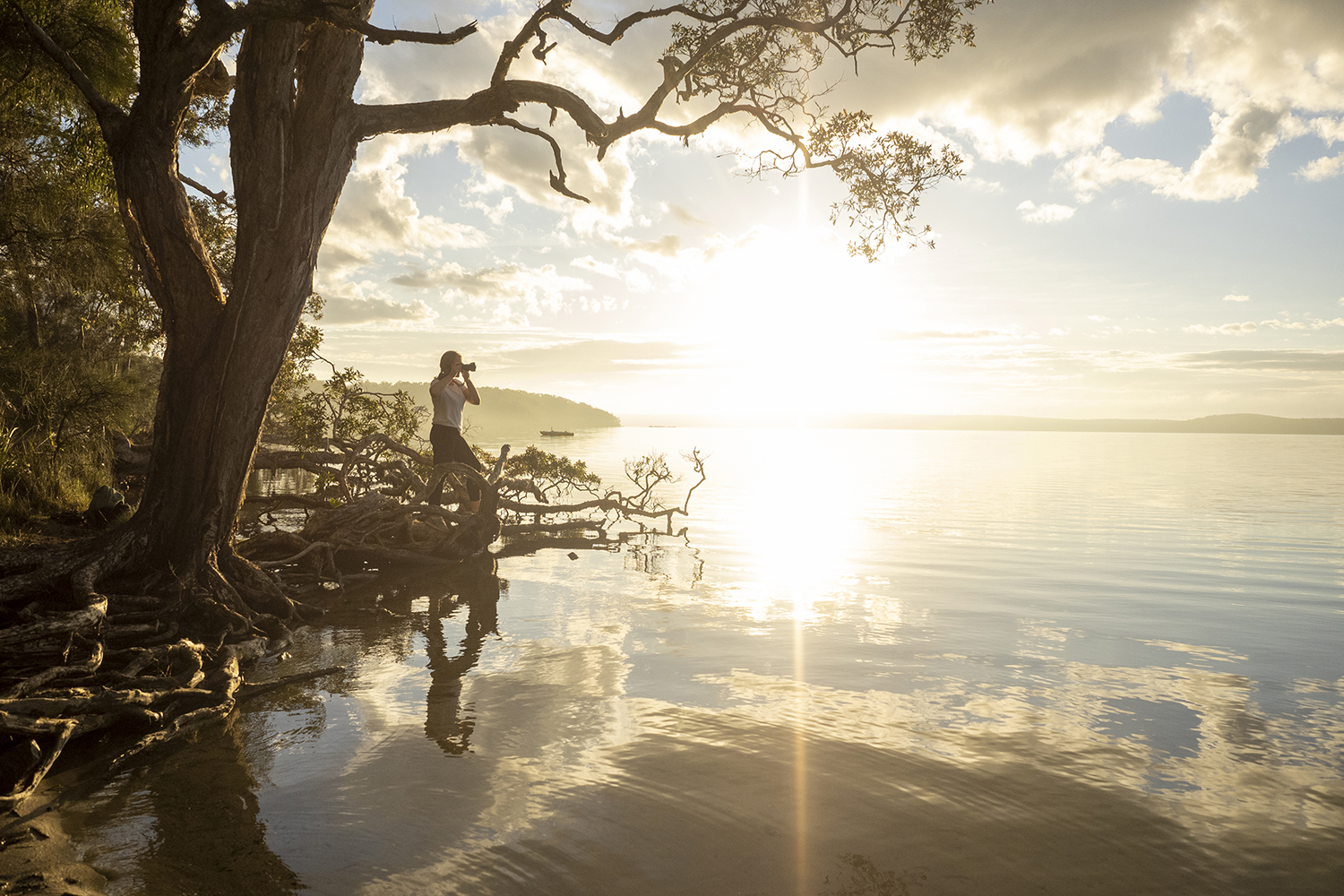 Sunrise Tip #5 Experiment with Composition
Readers of The Wandering Lens will know that I love talking about composition. It's my favourite part of photography, attempting to create a unique angle, frame or combination of elements. How you compose your sunrise photographs plays an important role in creating an impactful image. Instead of placing the horizon in the middle of the frame, try experimenting with the rule of thirds, use foreground elements to lead viewers eyes toward the sun, or get really artistic and try something a little fun and adventurous. You'll find more about creative composition techniques here, or you can join The 3-Week Composition Reset to transform how you approach scenes as a photographer.
Related Reading –
'Setting the Scene – Sunrise Photography'
Photographing Sunrise at Sensoji Temple, Tokyo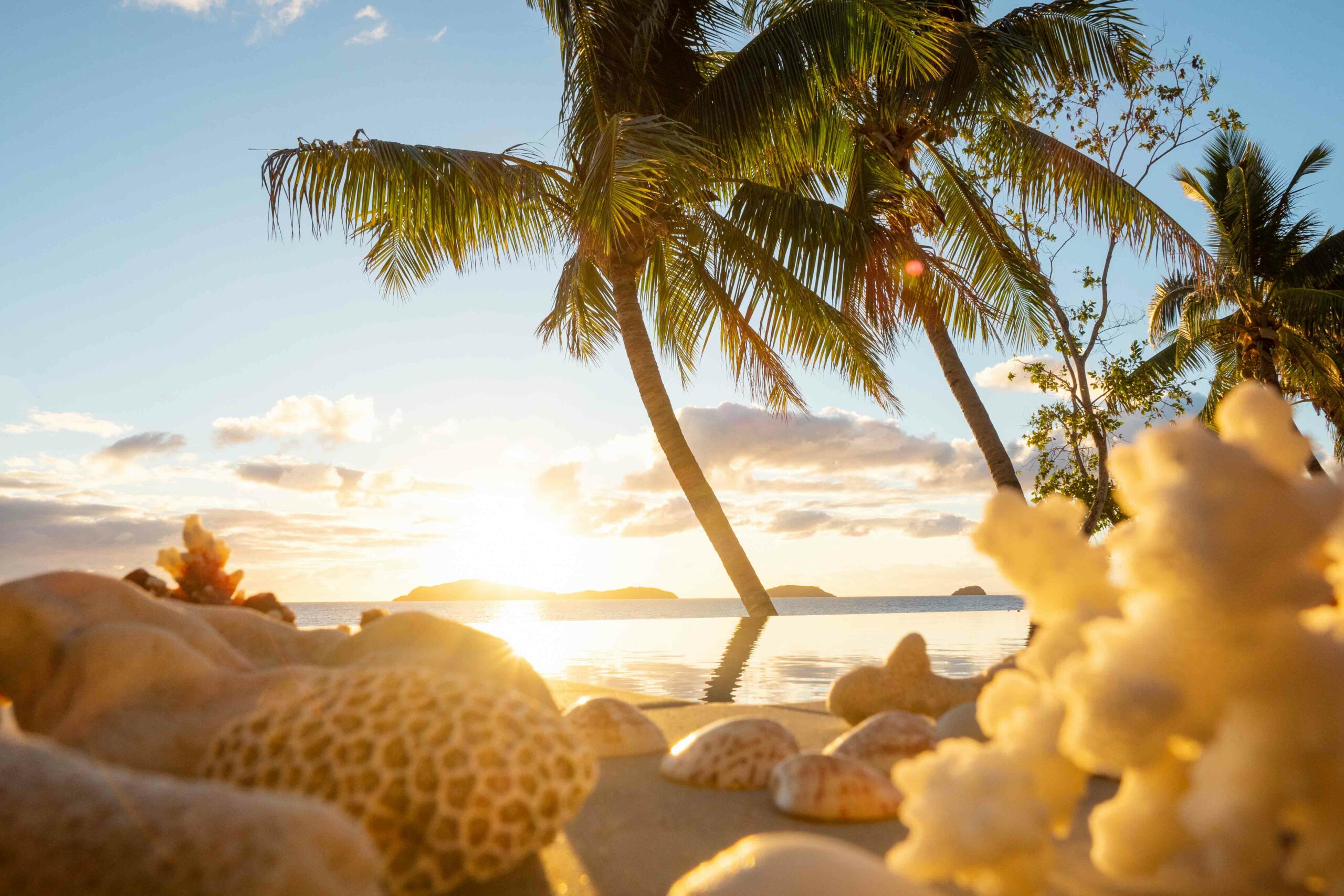 Online self-study courses – Discover your potential as a photographer!
Are you craving a creative career, struggle to know where to start as a photographer and need a little guidance?
These creative courses have been written for you and bring together over 17+years of experience and lessons from working in the industry. I want to see others share their talents and get published, sell prints, find clients – to have the confidence to achieve whatever it is you want to within the field of photography.
My three comprehensive photography courses are now available for self-study enrolments and upon signing up, I'll be in touch with instant access to get you set up and logged into the learning portal! You'll receive access to every workbook within the course program and can work your way through in whichever order you chose.
Which of the following sounds like you most?
#1 You want to find work as a freelance travel photographer? The Freelance Travel Photographer Course is open for enrolments! Learn more here.
#2 You need a creative boost and want to transform your photography? Start with The Creative Photography Course and work through the composition and natural light challenges.
#3 You're keen to start a business selling prints? The Print Store Launch Pad will guide you through the entire process from curation and logistics to marketing + sales.
Take a peek at the course options below, if you'd like to discuss which one will suit you, send me an email via [email protected] and we can chat!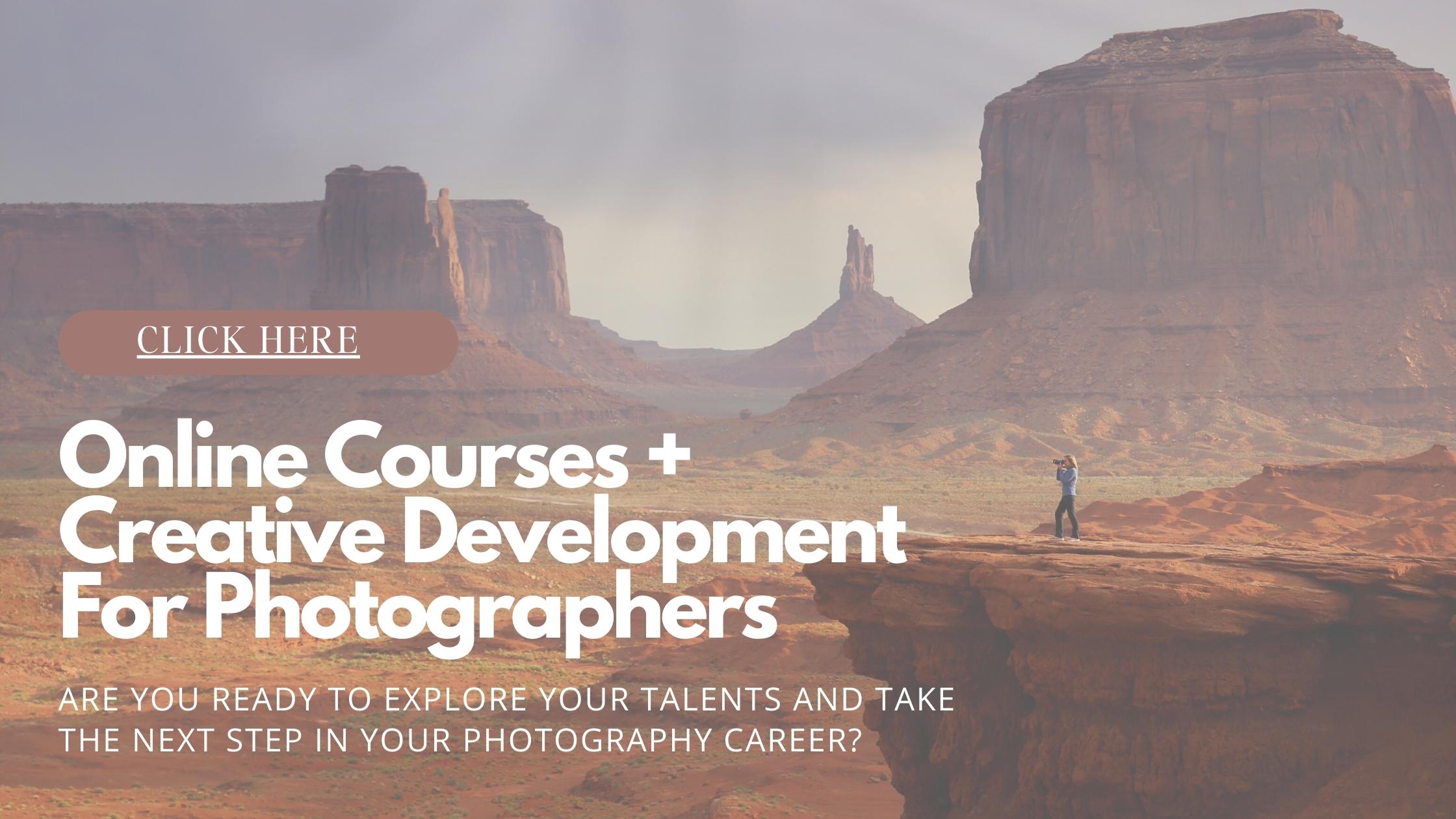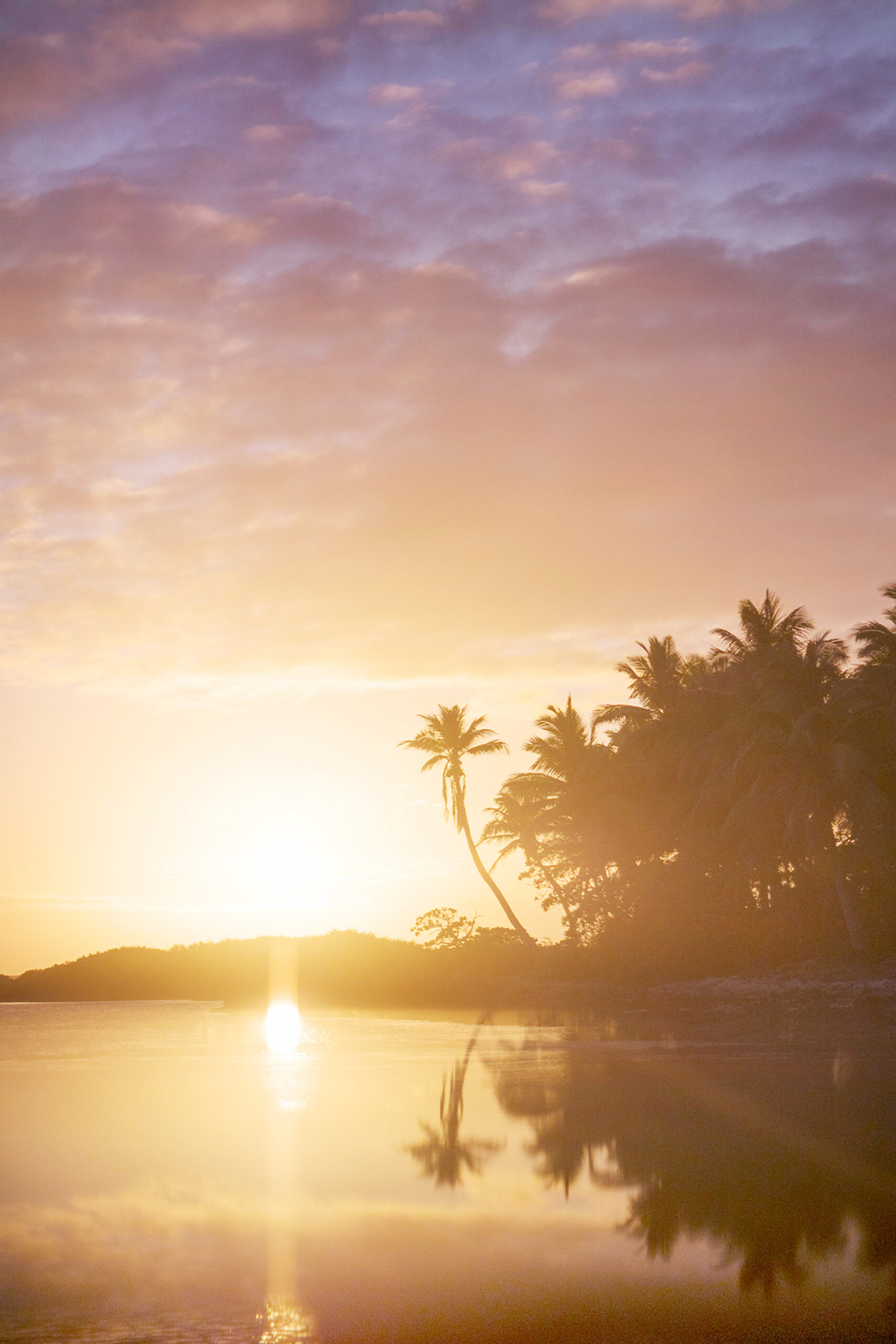 Travel and landscape photographer from Australia who is far more comfortable in a pair of flippers than heels! Having worked for publications such as Lonely Planet, Wanderlust and the Sunday Times, Lisa founded The Wandering Lens to share destination guides to the worlds most photogenic places and outdoor experiences.