How To Get A Driver's License In Korea
South Korea has one of the most convenient and reliable transportation systems in the world. Good for both locals and tourists, subways, buses, city tour buses, and taxis will get you where you need to go in a moment's notice. If you want to get on the road and find some of those awesome hidden gems in Korea or hit the coast whenever you feel like it though, you'll need to know how to get a driver's license in Korea and then go and do it! Or maybe you just want to get a car and move around the country whenever you feel like it. Whatever your reason, you go and get that driver's license in Korea. Here's what you need to know about driving in Korea. There are three ways to get a driver's license here in South Korea: (This post contains affiliate links, which means I receive a certain percentage of a sale if you purchase after clicking at no cost to you. Thank you for your support.) Keep in mind that some of these options listed above depend on if you are familiar with the driving rules in Korea. Anyone aged 18 and above are eligible to obtain a driver's license in South Korea. International Driving Permit Many people come to Korea with an International Driving Permit, but it should be noted that these are only valid for short-term visitors. If you have any sort of resident's visa, you will need to get a local license. If you are headed to Korea as a tourist or on a short-term visa, you can use an IDP which is valid for up to a year. Be sure to have your passport, IDP, and foreign license on you while driving a vehicle. If your foreign license already expired, your IDP isn't valid anymore You can use your IDP when renting a car in Korea as long as your main license has been valid for 1-2 years* (*this depends on the company). Exchange A Foreign License You can't drive in South Korea with your driver's license from back home. For this option, they do take away your license from your home country. However, you can get it back. If you do want it back when you leave Korea, bring your flight information to the examination office and trade your license in. Just a note, you don't have to be leaving Korea for good. You can go in and get your original driver's license any time you have a departing flight. On top of that, when/if you return, you don't need to give it back to the DMV. At that point, you just get to keep your licenses. First, you have to prepare several documents for this process. Original foreign driver's license Original passport Alien registration card 3 passport-sized photos Apostille driver's license: This means that you need to get the document certified at the state level because the US embassy no longer does apostille services Certificate of the Facts Concerning Entry & Exit (from birth year to the present) W12,000 if your country is on the reciprocity agreement list or W20,000 if it's not. Don't know if your country is on the list? Note: If you're American, you'll also want to check for your specific state as some states require a driving test whereas some just require the written test. They're all listed in that link above.Countries with a reciprocity agreement: A number of countries have a reciprocity agreement where the Korean government to accept certain aspects of the license from your home country. Basically, if your country is on this list, you do not have to take the written exam. There may also be a slight difference in processing fees as well. Asia(25)  Australia, Brunei, Cambodia, Cook Islands, East Timor, Hong Kong, India, Japan, Kiribati, Laos, Malaysia, Mongol, Myanmar, Nepal, New Zealand, Palau, Pakistan, Papua New Guinea, Philippines, Samoa, Sri Lanka, Taiwan, Thailand, Tonga, Vanuatu, Vietnam America(22) Antigua Barbuda, Bahamas, Barbados, Brazil, Canada, Chile, Costa Rica, Commonwealth of Dominique, Rep. of Dominique, Ecuador, El Salvador, Guatemala, Granada, Haiti, Nicaragua, Panama, Peru, Saint Kitts-Nevis, Saint Lucia, Saint Vincent Grenadines, Uruguay, USA(Maryland, Virginia, Washington, Massachusetts, Texas, Florida, Oregon, Michigan, Idaho, Alabama, West Virginia, Iowa, Colorado, Georgia)※For Oregon and Idaho, you must take a simple written exam. Europe(37) Albania, Austria, Azerbaijan, Belgium, Bosnia-Herzegovina, Bulgaria, Croatia, Cypress, Czech Rep., Denmark, England, Finland, France, Georgia, Germany, Greece, Hungary, Ireland, Italy, Latvia, Liechtenstein, Luxemburg, Macedonia, Moldova, Montenegro, Netherlands, Poland, Portugal, Rumania, San Marino, Serbia, Slovakia, Spain, Switzerland, Turkey, Turkmenistan, Ukraine Middle East(12) Afghanistan, Algeria, Bahrain, Egypt, Iraq (Arbil), Jordan, Kuwait, Lebanon, Morocco, Oman, Qatar, Saudi Arabia, UAE, Yemen Africa(34) Angola, Botswana, Burkina Faso, Cameroon, Cape Verde, Central African Rep., Chad, Comoro, Cote d'Ivoire, Equatorial Guinea, Ethiopia, Eritrea, Ghana, Gabon, Guinea, Guinea Basau, Lesotho, Madagascar, Malawi, Mali, Morocco, Mozambique, Namibia, Niger, Nigeria, Sao Tome and P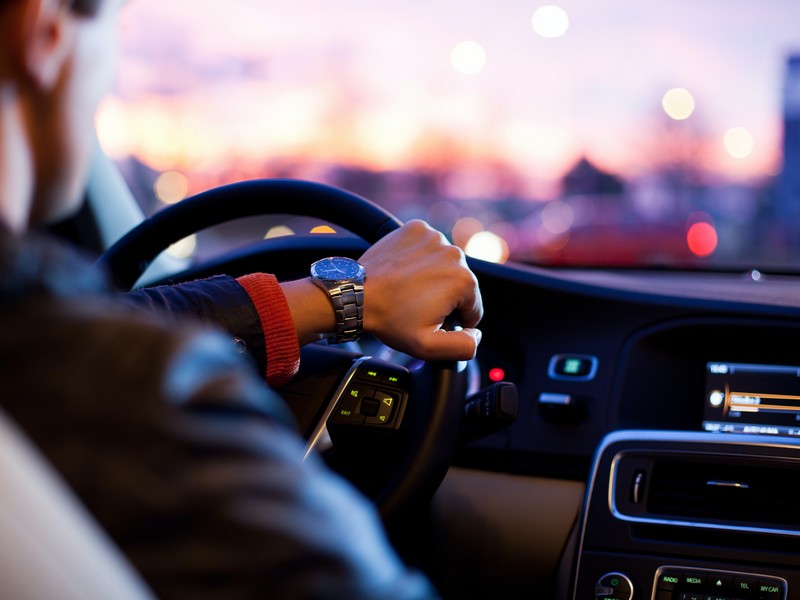 South Korea has one of the most convenient and reliable transportation systems in the world. Good for both locals and tourists, subways, buses, city tour buses, and taxis will get you where you need to go in a moment's notice. If you want to get on the road and find some of those awesome hidden gems in Korea or hit the coast whenever you feel like it though, you'll need to know how to get a driver's license in Korea and then go and do it! Or maybe you just want to get a car and move around the country whenever you feel like it. Whatever your reason, you go and get that driver's license in Korea. Here's what you need to know about driving in Korea.
There are three ways to get a driver's license here in South Korea:
(This post contains affiliate links, which means I receive a certain percentage of a sale if you purchase after clicking at no cost to you. Thank you for your support.)
---
Keep in mind that some of these options listed above depend on if you are familiar with the driving rules in Korea. Anyone aged 18 and above are eligible to obtain a driver's license in South Korea.
---
International Driving Permit
Many people come to Korea with an International Driving Permit, but it should be noted that these are only valid for short-term visitors. If you have any sort of resident's visa, you will need to get a local license. If you are headed to Korea as a tourist or on a short-term visa, you can use an IDP which is valid for up to a year.
Be sure to have your passport, IDP, and foreign license on you while driving a vehicle.
If your foreign license already expired, your IDP isn't valid anymore
You can use your IDP when renting a car in Korea as long as your main license has been valid for 1-2 years* (*this depends on the company).
---
Exchange A Foreign License
You can't drive in South Korea with your driver's license from back home. For this option, they do take away your license from your home country. However, you can get it back. If you do want it back when you leave Korea, bring your flight information to the examination office and trade your license in. Just a note, you don't have to be leaving Korea for good. You can go in and get your original driver's license any time you have a departing flight. On top of that, when/if you return, you don't need to give it back to the DMV. At that point, you just get to keep your licenses.
First, you have to prepare several documents for this process.
Original foreign driver's license
Original passport
Alien registration card
3 passport-sized photos
Apostille driver's license: This means that you need to get the document certified at the state level because the US embassy no longer does apostille services
Certificate of the Facts Concerning Entry & Exit (from birth year to the present)
W12,000 if your country is on the reciprocity agreement list or W20,000 if it's not. Don't know if your country is on the list? Note: If you're American, you'll also want to check for your specific state as some states require a driving test whereas some just require the written test. They're all listed in that link above.


Countries with a reciprocity agreement:

A number of countries have a reciprocity agreement where the Korean government to accept certain aspects of the license from your home country. Basically, if your country is on this list, you do not have to take the written exam. There may also be a slight difference in processing fees as well.

Asia
(25)
Australia, Brunei, Cambodia, Cook Islands, East Timor, Hong Kong, India, Japan, Kiribati, Laos, Malaysia, Mongol, Myanmar, Nepal, New Zealand, Palau, Pakistan, Papua New Guinea, Philippines, Samoa, Sri Lanka, Taiwan, Thailand, Tonga, Vanuatu, Vietnam
America
(22)
Antigua Barbuda, Bahamas, Barbados, Brazil, Canada, Chile, Costa Rica, Commonwealth of Dominique, Rep. of Dominique, Ecuador, El Salvador, Guatemala, Granada, Haiti, Nicaragua, Panama, Peru, Saint Kitts-Nevis, Saint Lucia, Saint Vincent Grenadines, Uruguay, USA(Maryland, Virginia, Washington, Massachusetts, Texas, Florida, Oregon, Michigan, Idaho, Alabama, West Virginia, Iowa, Colorado, Georgia)
※For Oregon and Idaho, you must take a simple written exam.
Europe
(37)
Albania, Austria, Azerbaijan, Belgium, Bosnia-Herzegovina, Bulgaria, Croatia, Cypress, Czech Rep., Denmark, England, Finland, France, Georgia, Germany, Greece, Hungary, Ireland, Italy, Latvia, Liechtenstein, Luxemburg, Macedonia, Moldova, Montenegro, Netherlands, Poland, Portugal, Rumania, San Marino, Serbia, Slovakia, Spain, Switzerland, Turkey, Turkmenistan, Ukraine
Middle East
(12)
Afghanistan, Algeria, Bahrain, Egypt, Iraq (Arbil), Jordan, Kuwait, Lebanon, Morocco, Oman, Qatar, Saudi Arabia, UAE, Yemen
Africa
(34)
Angola, Botswana, Burkina Faso, Cameroon, Cape Verde, Central African Rep., Chad, Comoro, Cote d'Ivoire, Equatorial Guinea, Ethiopia, Eritrea, Ghana, Gabon, Guinea, Guinea Basau, Lesotho, Madagascar, Malawi, Mali, Morocco, Mozambique, Namibia, Niger, Nigeria, Sao Tome and Principe, Senegal, Seychelles, Sierra Leone, South Africa, Swaziland,Tunisia, Uganda, Zambia, Zimbabwe
Find the Nearest DMV: There is a list of the Driver's License Examination Offices here.
Take the Aptitude Test and Medical Exam
For this step in the process, you may be required to do a written exam and medical test. Be sure to check the link (see the link above) and save yourself the trouble with taking the test. Here is what you'll need to prepare:
Foreign driver's license
3 color passport size photos
W7,5000 processing fee
W6,000 for the medical check
W5,000 for the medical evaluation
Once you pass the written exam congrats, you have your Korean driver's license!
Note from Hallie:
I've taken the written test to exchange my Ohio driver's license. If you have a driver's license already, you'll likely be able to pass without issue in one go. That said, you need to have some understanding of bad translations. I took the test after years of living here so was pretty good at deducing what they "meant" with the questions. Still, I only passed by just passing. There are some weird questions that you probably knew when you took the test originally back home about how much a truck weighs, and how vehicles are classified, but you wouldn't remember now. If you want to practice, there is an app called "Korean Driver License Written Exam Prep" you can check out.
---
---
Direct Application
If you like lengthy and complicated things or just don't have your license from home or never got one originally, then this is your best option. Honestly, this should be your last resort because there are 7 steps involved in comparison to the last two ways previously mentioned above.
Driver's Education Course

For the first step to getting your license by an application, you have to register for an in-person driving safety course.
The class lasts for 1 hour and you must bring your photo ID with you to get into the class. The good news is, this class won't cost you a dime.
The class is a safety class and you watch a video. If you don't understand Korean, ask for the English subtitles to be turned on as some of the answers to test questions will be given there.

Medical Check

Do you ever feel like every process in Korea involves some sort of health check? Well, that's probably because it does, even for getting your license. You are required to get one either at the regional health examination office (it'll cost you about 6,000won) or at the hospital. Whichever you prefer.

Written Exam

The third step out of seven is taking the written exam which consists of 40 questions with no time limit. This is a pass-or-fail situation but you can retake it the next day if you didn't have any luck the first go around.
Note: If you end up failing it again you have to pass it within the year or you have to do the application process over again.
What do you need for this step? See the list below

3 color passport-sized photos
Your ID
W7,5000

Driving Test

So there are two driving tests that you'll have to take for this process. This first one is with a driving instructor on a set course. It involves you proving that you can use the basic functions of a car such as your turn signals and windshield wipers.
Keep in mind that there is a timer set for this test. If you don't follow the time limit to the teeth, you could potentially fail. Essentially it's a digitally graded exam.
For this you will need:

Your ID
W18,000

Temporary License

If you made it to the 5th step it means that you passed the driver's test. After that happens you receive a temporary license (similar to a permit in America). This will be valid for approximately 1 year.
You will need:

Your ID
W3,500

Road Exam

This is the real deal driving test which you will have to prove to the driving instructor that you not only know how to use the car but also drive in various settings, and respond to emergencies.
If you don't pass it the first time, you can take it 3 days after the first try. Keep in mind that you need to pass it while your temp license is still valid.
You will need:

Your ID
Your temporary license
W25,000
---
Getting a license in Korea isn't as annoying as it may seem, depending on the route that you take. If you are a long-term resident who is unfamiliar with the rules of the road. The lengthier process may be your best bet considering we're talking about everyone's safety on the road. If you are already familiar with driving in Korea, then maybe the exchange will work best for you. The important part is that you know you have options.