How to Get a Chinese Visa in Hong Kong in 2023 | Complete Guide
Is it possible to apply for a Chinese visa in Hong Kong? Normally, you're expected to apply in your home country, but that's not always convenient, especially if you're already traveling abroad or living in China. Here's what you need to know in order to enter Hong Kong, apply for a China visa or renew your current visa. Despite many changes in China's visa policies, Hong Kong still remains one of the best places to obtain a visa or do a "visa run" for China outside of your home country. The best part is, it's a great place to explore while you're here! Throughout my 10 years of living and traveling all around China, Hong Kong remains one of my favorite destinations. Getting a visa in Hong Kong is an excellent excuse to explore the region for a few days. I highly recommend it. Before we go any further, I want to share that I've done my best to make sure that all information is up-to-date as of 2023. However, I'm well aware that anybody claiming to fully understand Chinese regulations is just fooling themselves. Please make sure you do your research before attempting to apply for a Chinese visa in Hong Kong. Below are the most commonly asked questions regarding obtaining a Chinese visa in Hong Kong: Do I Need a Visa to Enter Hong Kong? If you are Canadian, Australian, American or European and plan to vacation in Hong Kong or visit for business, you do not need a visa. Citizens from the above countries are able to stay in Hong Kong for up to 90 days (if you are British your stay is extended to 180 days). Upon arrival at the airport, custom officials will put a "Visa Exemption" ticket in your passport which states how long you can remain in Hong Kong without obtaining a proper visa. I recommend you check out some of the best travel guides for Hong Kong if you'll be staying here for any extended amount of time. There's a lot to see in Hong Kong so take advantage of it while you're getting the Chinese visa! Can I Get a Chinese Visa in Hong Kong? If you've been doing any amount of research on this subject, you know that there's quite a bit of confusion around how/if you can get a Chinese visa in Hong Kong. Let me see if I can simplify the process for you. The short answer to the question is yes, it is possible to apply for a China visa while you're in Hong Kong. This is true of tourist visas (L), business visas (Z or M) and even student visas (X). There are two primary methods for application in Hong Kong: applying in person at the China Visa Application Service Center (CVASC) or going through a Hong Kong visa agent. As you can imagine, an agent is more convenient but costs money. Going to the CVASC yourself takes a bit more effort but is cheaper. Either way you go, there are a few things you need consider for application: You Must be Present in Hong Kong: This seems obvious, since application requires your physical passport, but I get people who ask me if they can apply in advance and then pick it up in Hong Kong. You can't. You Need the Appropriate Paperwork: Most of the time, this just means your passport, passport photo, and completed visa application form, but if you have a minor with you (under 18), they'll also need a birth certificate and copies of the parents' passport. In addition to this, everybody who applies in Hong Kong will need to provide a printed itinerary, printed proof of transportation in/out of China and printed proof of your hotels. For those travelers who don't plan that far in advance, there are common workarounds to these itinerary requirements for a China visa. You Need Enough Time: In most cases, you can receive your visa in 4 working days, which includes the day you drop off and pick up the passport. It is possible to pay for expedited service, which would lower that to 2-3 working days. You will need to remain in Hong Kong during this entire time. Now that we've established what you need, let's look at the two most common ways to apply for a China visa in Hong Kong. 1. Applying for a Chinese Visa via CVASC (Hong Kong) The cheapest way to apply for a Chinese Visa in Hong Kong is to personally visit the CVASC. I recommend getting there when they open at 9am to avoid the lines that inevitably form. This map will give you a general idea of where the office is located, or you can click to see the Google Map. Address: 20F Capital Centre, 151 Gloucester Road, Wanchai, Hong Kong (20th floor, if that wasn't clear) Open Hours: 9am – 4pm, Monday through Friday Appointment Scheduling: While walk-ins are accepted, it's better to make an appointment. Contact: (852) 29921999 or [email protected] Visit the official CVASC Hong Kong Website for more info. The process here is pretty straight-forward. Before you arrive at 9am, you'll want to make sure that you have all your paperwork in order. Print out all the transportation and hotel confirmations that you have as well as an itinerary that shows exactly how you'll be entering and exiting China. If this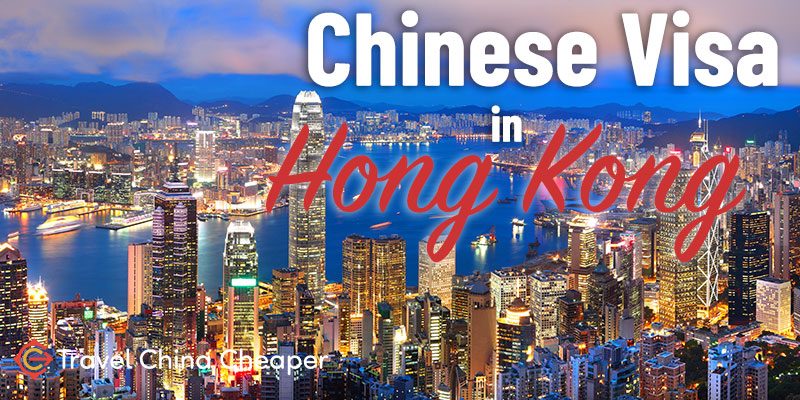 Is it possible to apply for a Chinese visa in Hong Kong? Normally, you're expected to apply in your home country, but that's not always convenient, especially if you're already traveling abroad or living in China.
Here's what you need to know in order to enter Hong Kong, apply for a China visa or renew your current visa.
Despite many changes in China's visa policies, Hong Kong still remains one of the best places to obtain a visa or do a "visa run" for China outside of your home country. The best part is, it's a great place to explore while you're here!
Throughout my 10 years of living and traveling all around China, Hong Kong remains one of my favorite destinations. Getting a visa in Hong Kong is an excellent excuse to explore the region for a few days. I highly recommend it.
Before we go any further, I want to share that I've done my best to make sure that all information is up-to-date as of 2023. However, I'm well aware that anybody claiming to fully understand Chinese regulations is just fooling themselves. Please make sure you do your research before attempting to apply for a Chinese visa in Hong Kong.
Below are the most commonly asked questions regarding obtaining a Chinese visa in Hong Kong:
Do I Need a Visa to Enter Hong Kong?
If you are Canadian, Australian, American or European and plan to vacation in Hong Kong or visit for business, you do not need a visa. Citizens from the above countries are able to stay in Hong Kong for up to 90 days (if you are British your stay is extended to 180 days).
Upon arrival at the airport, custom officials will put a "Visa Exemption" ticket in your passport which states how long you can remain in Hong Kong without obtaining a proper visa. I recommend you check out some of the best travel guides for Hong Kong if you'll be staying here for any extended amount of time.
There's a lot to see in Hong Kong so take advantage of it while you're getting the Chinese visa!
Can I Get a Chinese Visa in Hong Kong?
If you've been doing any amount of research on this subject, you know that there's quite a bit of confusion around how/if you can get a Chinese visa in Hong Kong. Let me see if I can simplify the process for you.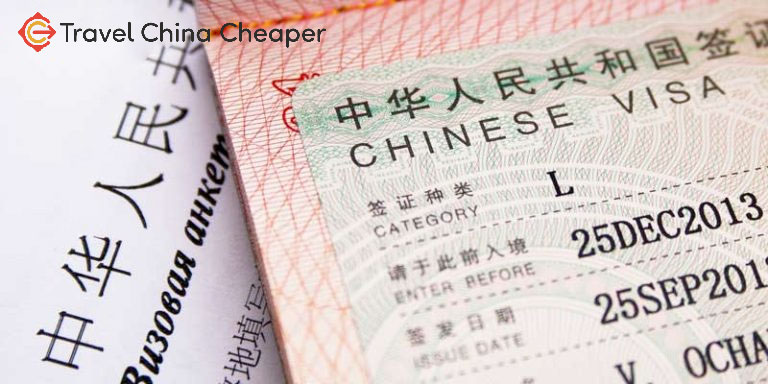 The short answer to the question is yes, it is possible to apply for a China visa while you're in Hong Kong. This is true of tourist visas (L), business visas (Z or M) and even student visas (X).
There are two primary methods for application in Hong Kong: applying in person at the China Visa Application Service Center (CVASC) or going through a Hong Kong visa agent. As you can imagine, an agent is more convenient but costs money. Going to the CVASC yourself takes a bit more effort but is cheaper.
Either way you go, there are a few things you need consider for application:
You Must be Present in Hong Kong: This seems obvious, since application requires your physical passport, but I get people who ask me if they can apply in advance and then pick it up in Hong Kong. You can't.
You Need the Appropriate Paperwork: Most of the time, this just means your passport, passport photo, and completed visa application form, but if you have a minor with you (under 18), they'll also need a birth certificate and copies of the parents' passport. In addition to this, everybody who applies in Hong Kong will need to provide a printed itinerary, printed proof of transportation in/out of China and printed proof of your hotels. For those travelers who don't plan that far in advance, there are common workarounds to these itinerary requirements for a China visa.
You Need Enough Time: In most cases, you can receive your visa in 4 working days, which includes the day you drop off and pick up the passport. It is possible to pay for expedited service, which would lower that to 2-3 working days. You will need to remain in Hong Kong during this entire time.
Now that we've established what you need, let's look at the two most common ways to apply for a China visa in Hong Kong.
1. Applying for a Chinese Visa via CVASC (Hong Kong)
The cheapest way to apply for a Chinese Visa in Hong Kong is to personally visit the CVASC. I recommend getting there when they open at 9am to avoid the lines that inevitably form. This map will give you a general idea of where the office is located, or you can click to see the Google Map.
Address: 20F Capital Centre, 151 Gloucester Road, Wanchai, Hong Kong (20th floor, if that wasn't clear)
Open Hours: 9am – 4pm, Monday through Friday
Appointment Scheduling: While walk-ins are accepted, it's better to make an appointment.
Contact: (852) 29921999 or [email protected]
Visit the official CVASC Hong Kong Website for more info.
The process here is pretty straight-forward. Before you arrive at 9am, you'll want to make sure that you have all your paperwork in order. Print out all the transportation and hotel confirmations that you have as well as an itinerary that shows exactly how you'll be entering and exiting China.
If this travel information isn't set in stone, that's ok. You'll need to build the itinerary for the sake of the China visa application, but in the end, once you enter China, you have the freedom to change your plans however you want.
There are photocopy machines at the CVASC (for a fee), but it's best to bring your own photocopies of your passport, your Hong Kong permit, and all your transportation bookings. If I were you, I would make at least two copies to take with you. This will speed up the process when you arrive at the office.
The office is well-organized and you'll be asked to check-in when you arrive. Once your number is called, you'll go up for your "interview" and hopefully be done within an hour. When you're finished, they'll give you a date to come collect your passport from that same office (there's a window specifically for pick-ups).
That's it! The only complicated part will be taking the time to find the office and then making sure you have all the right paperwork. If that seems daunting to you or if your time is limited, you might want to consider a visa agency.
2. Using a Visa Agency to Get a China Visa in Hong Kong
The benefit of using an agency is the elimination of hassle (paperwork) and time. It's not absolutely necessary, but they do exist as a service for travelers.
There are a number of agencies located in Hong Kong including China Travel Services (CTS) which is conveniently located at the Hong Kong airport and will help walk you through the process.
For those staying in Kowloon, I recommend visiting Forever Bright. For those across the bay in Wanchai, you can look up YZ Travel for help with your visa.
All of these agencies are pretty much the same. They're all going to charge an additional fee and they're all going to offer quick service (some advertise same day…which I'm skeptical about). I recommend choosing the office that's nearest to the Hong Kong hotel where you'll be staying.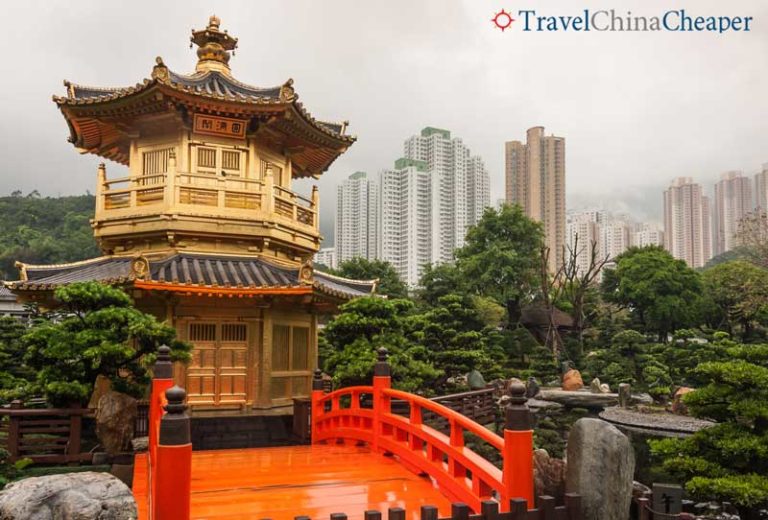 Note for Those on a Diplomatic Passport
There's old information on the internet that says you can apply for your Chinese visa at the Consular Department Office. This is no longer true. As of 2018, the only foreigners who can apply at the Consular Department are those with a diplomatic passport.
If this applies to you, you will need to visit the Consular Department Office which is located at the following address:
7th Floor, Lower Block, China Resources Building
26 Harbour Road
Wanchai, Hong Kong Island
I'm hesitant to put this information here because I know it could cause confusion. So let me state this again: do not go to the Consular Department unless you have a diplomatic visa. Otherwise, use an agency or head to the CVASC.
Can I Reset my China Visa in Hong Kong?
Yes, you can. A visit to Hong Kong, Taiwan, or Macau – although they're technically part of China – is still considered as "leaving the country" and will allow you to reset your multi-entry China tourist visa.
This is especially helpful as you're traveling through the southern part of China as Hong Kong is both easily accessible and usually quite cheap. There are buses, train and of course airports that connect Hong Kong with mainland China.
Once you enter Hong Kong, any entry back into China – assuming you have a multi-entry visa – will reset you to the length of time that your visa allows. That could be 30 days, 60 days or even 90 days depending on what you were given.
Should I Obtain a Chinese Visa in Hong Kong or in my Home Country?
One advantage of obtaining a Chinese Visa in Hong Kong rather than your home country is the potential savings. Many countries, especially Western countries such as Canada, charge extremely high fees for Chinese Visas.
While in Hong Kong you would also be applying in person so the service fees may be less. It's also possible that certain visa agencies in Hong Kong will help you out with itineraries or won't even require that you have hotel bookings or exit flights in place.
While Hong Kong is pretty liberal when it comes to handing out visas, there is no guarantee you will get one. Seeing as the regular delivery is four working days you will have to continue paying to stay in a hotel until your visa arrives. There is the option to use the express or rush delivery but these also come with a cost so, either way, it can get expensive.
Something else to keep in mind is that the Visa Office is closed on weekends and holidays so if you arrive on a Saturday you will have to wait until Monday to apply.
Where you apply for your Chinese Visa is really up to and your circumstances. If you are planner and like to have everything in place before you leave for vacation, applying for a China visa at home may be the better option. If you are a spontaneous traveler who likes to take your trips day by day, applying in Hong Kong may better suit your needs.