Financial crime watchdog suspends Russia
A global policymaking body that combats money laundering and terrorist financing claims Moscow's operation in Ukraine contradicts its principles The Financial Action Task Force (FATF) on Friday suspended Russia's membership, claiming that Moscow's military operation in Ukraine contradicts the principles of the organization. The Paris-based agency noted, however, that it expects Moscow to continue to "implement the FATF Standards.""The Russian Federation's actions unacceptably run counter to the FATF core principles aiming to promote security, safety, and the integrity of the global financial system. "They also represent a gross violation of the commitment to international cooperation and mutual respect... Considering the above, the FATF has decided to suspend the membership of the Russian Federation," the agency said in a statement on its website.FATF is a global intergovernmental organization that seeks to counter money laundering, financial crime, and the financing of terrorism. According to analysts, suspension from FATF may affect a country's economic image, as it discourages foreign investment by signaling problems in the rule of law and may lead to a country's investment rating being downgraded. Russia has been a member of FATF since 2003.Russia's domestic watchdog, the Federal Financial Monitoring Service (Rosfinmonitoring), criticized the FATF decision, calling the move baseless and political. READ MORE: EU won't fine banks which fail to reveal Russian assets – Politico "The decision is groundless, does not rely on established procedures and goes beyond the mandate of this organization. We believe that the decision runs counter to FATF's goals of protecting financial systems and the economy as a whole from the threats of money laundering, terrorist financing and proliferation of weapons of mass destruction, as well as the technical nature of the group," Rosfinmonitoring said in a statement. It also noted that the suspension from FATF does not entail any restrictions for Russian financial institutions.For more stories on economy & finance visit RT's business section You can share this story on social media: Follow RT on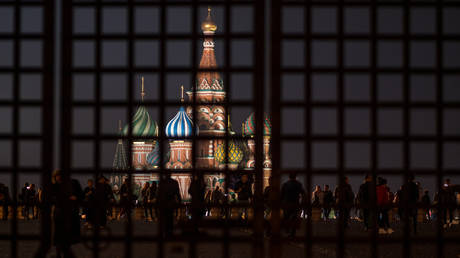 A global policymaking body that combats money laundering and terrorist financing claims Moscow's operation in Ukraine contradicts its principles
The Financial Action Task Force (FATF) on Friday suspended Russia's membership, claiming that Moscow's military operation in Ukraine contradicts the principles of the organization. The Paris-based agency noted, however, that it expects Moscow to continue to "implement the FATF Standards."
"The Russian Federation's actions unacceptably run counter to the FATF core principles aiming to promote security, safety, and the integrity of the global financial system.
"They also represent a gross violation of the commitment to international cooperation and mutual respect... Considering the above, the FATF has decided to suspend the membership of the Russian Federation," the agency said in a statement on its website.
FATF is a global intergovernmental organization that seeks to counter money laundering, financial crime, and the financing of terrorism. According to analysts, suspension from FATF may affect a country's economic image, as it discourages foreign investment by signaling problems in the rule of law and may lead to a country's investment rating being downgraded. Russia has been a member of FATF since 2003.
Russia's domestic watchdog, the Federal Financial Monitoring Service (Rosfinmonitoring), criticized the FATF decision, calling the move baseless and political.
"The decision is groundless, does not rely on established procedures and goes beyond the mandate of this organization. We believe that the decision runs counter to FATF's goals of protecting financial systems and the economy as a whole from the threats of money laundering, terrorist financing and proliferation of weapons of mass destruction, as well as the technical nature of the group," Rosfinmonitoring said in a statement. It also noted that the suspension from FATF does not entail any restrictions for Russian financial institutions.
For more stories on economy & finance visit RT's business section
You can share this story on social media: