EU's top diplomat wants naval patrols off Taiwan
The EU should set up routine naval patrols in the Taiwan Strait to assert itself better in the region, Josep Borrell has said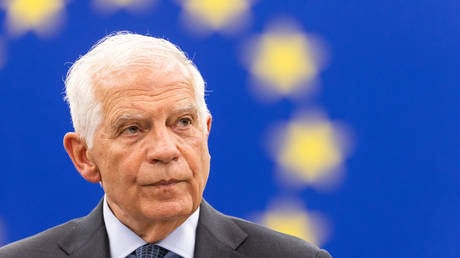 Borrell wants EU navies to patrol Taiwan strait
The move would help to maintain a "peaceful status quo" around the island, the EU's top diplomat has claimed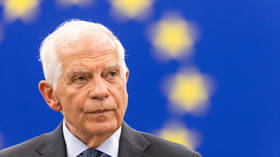 European navies should "patrol" the Taiwan Strait, EU foreign policy chief Josep Borrell has said, arguing that the move would help to maintain the "status quo" in the region. The diplomat floated the idea in an opinion piece published by the Journal Du Dimanche on Saturday.
The EU continues to view China as "a partner, a competitor and a rival all at the same time," in line with its strategy adopted back in 2019, Borrell wrote.
The bloc should assert itself more firmly on the Taiwan issue, "which concerns us economically, commercially and technologically," he argued.
"This is why I call on European navies to patrol the Taiwan Strait to signify Europe's commitment to freedom of navigation in this absolutely crucial area," he continued.
"On Taiwan, our position is simple and consistent. In our view, there is only one China. But not under any conditions. And certainly not through the use of force," Borrell wrote, claiming that "vast majority of Taiwanese people believe that [maintaining] the peaceful status quo is the most appropriate solution."
The EU official pledged to put the idea of conducting patrols to the bloc's foreign ministers on Monday, when they are set to convene to discuss Brussels' policies towards Beijing. At the same time, he admitted the patrols should be set up carefully, and EU nations should "be vigilant against provocations and overbidding."
The proposal is similar to the US practice of so-called "freedom of navigation" patrols involving military vessels routinely dispatched to the Taiwan Strait, the South China Sea, and other regions. The patrols have long been an issue in bilateral ties between Washington and Beijing, with the latter arguing that the practice only stirs up tensions rather than helping to bring 'stability' to the contentious waterways.
In his piece, Borrell also touched on one of the most controversial international issues of recent months – the ongoing conflict between Russia and Ukraine. While Beijing has maintained a neutral stance, urging all parties to exercise restraint and seek a diplomatic solution to the hostilities, it has been repeatedly accused by Kiev's Western backers of supporting Moscow.
"We have said it over and over again to the Chinese: it is not in your interest to support Russia. Especially since by supporting it you will only increase the polarization of the international system that you claim to want to fight," Borrell wrote, pledging to reiterate this stance at the upcoming ministerial meeting.