EU pledges support for states flooded with Ukrainian grain – Politico
The EU is reportedly considering a new financial aid package for Eastern European farmers affected by imports from Ukraine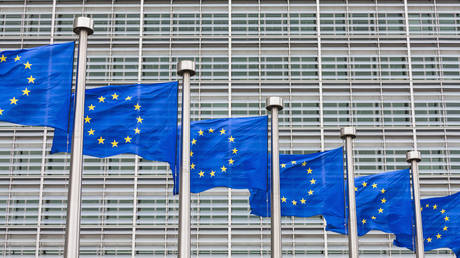 EU pledges support for states flooded with Ukrainian grain – Politico
Brussels reportedly plans to introduce tariffs on agricultural imports and allocate more funds to Eastern European farmers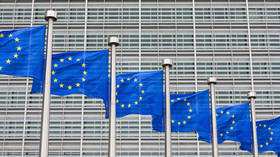 The European Commission (EC) said on Wednesday it is considering complying with some of the demands from eastern EU member states to introduce tariffs on Ukrainian agricultural imports.
The announcement comes as Poland, Hungary, Romania, Slovakia, and Bulgaria have been lobbying for the reintroduction of tariffs in order to protect local markets from "destabilization" caused by an influx of cheap goods from Ukraine. Local farmers in those countries claim to have suffered substantial financial losses due to the glut of Ukrainian grain.
In a letter to the five countries, cited by Politico, the commission reportedly proposed "preventative measures" on imports of Ukrainian maize, wheat, sunflower and rapeseed. The EC's spokesperson told a daily briefing that the commission envisages imposing customs duties on those products, the outlet wrote.
It also said that Brussels is expected to allocate additional funding for so-called solidarity lanes for Ukrainian agricultural exports to the global market and distribute €100 million ($109 million) in support for the five eastern European member states.
The proposal will reportedly be discussed on Wednesday during a meeting of the European Commissioner for Agriculture Janusz Wojciechowski, European Commissioner of Trade Valdis Dombrovskis and the five countries' trade ministers. Wojciechowski said earlier the commission would announce "good news" for farmers.
The EU allowed imports of Ukrainian agricultural goods to help Kiev financially during the ongoing conflict in the country. All tariffs and quotas were lifted on Ukrainian grain exports to the bloc's 27 member states in order to enable the further transit of the grain to global markets. However, much of the supply has ended up getting stuck in eastern European countries, hitting local farmers' business.
This culminated in massive farmer protests earlier this month, which blocked border crossings and forced the five eastern EU nations to demand action from the EC over Ukrainian agricultural exports.
The EC earlier approved an aid package worth €56 million to support farmers in frontline countries who have to deal with the consequences of a large amount of agricultural and food goods from Ukraine entering the bloc. However, even the latest €100 million in proposed aid may not be enough. According to the commission's estimates, farmers from Poland, Romania, Hungary, Bulgaria, and Slovakia have lost some €417 million over the past year due to the oversupply of grain.