Essential apps for your time in China
By Shawn Wright, Teacher in Nanjing 2019 – 2020 As I'm sure you may well know, all of the schools in China are closed right now due to the recent COVID-19 outbreak. The majority of schools have decided to move towards online teaching until it is safe to re-open. Fortunately, I am still being paid during this time and I managed to return home to Scotland for a month. So, I thought I would take this downtime to talk about a few essential apps that I've found can make your life in China so much easier. #1 – WeChat In China, WeChat is life. It's basically like Chinese WhatsApp, and Facebook, and everything else all rolled into one. Here WeChat is used for pretty much everything. From buying things at the shops to keeping in touch with people. It is probably the app that you'll use most whilst in China. I'd say it's a good idea to download WeChat before you set off on your adventure and get all of your family and friends to do the same because this will be the easiest way to keep in contact with everyone. The only annoying thing about getting set up is that sometimes you'll need to get an already existing WeChat user to verify you. Once you're on it your life in China will become so much easier. Like I said, you can do almost anything with it. you can buy things in-store and online, you can pay your bills and top up your phone, you can buy train tickets and book hotels or you can just use it to upload pictures of your meals onto social media, the possibilities are endless. Probably the most useful thing it has is the QR scanner since everything in China uses QR codes. Want to pay for your dinner? QR code. Want to rent a bike? QR code. Want to spend all of your wages at the bar? QR code. WeChat is life. #2 – VPN Another essential app for surviving in China is a good VPN. A VPN (Virtual Private Network) basically masks your online identity and tricks your phone into thinking it's in another country, allowing you to bypass China's strict online censorship (The Great Firewall of China). Unfortunately, pretty much every single app or website you regularly use back home is probably blocked in China. Social media platforms like; Facebook, Instagram, Snapchat, WhatsApp, Reddit and Twitter are blocked, BBC and YouTube are blocked, there's no Netflix (although China has its own version – Youku) and even Google is blocked. So, a good VPN is a must. Even if you think you can live without endlessly scrolling through social media, VPNs are also pretty handy when it comes to lesson planning as you'll sometimes find that random websites are blocked. The VPN I use is called ExpressVPN. It's probably the most widely recommended one and is usually pretty reliable. The 12-month subscription cost me around £85 but you can sometimes find good deals on it. However, since it's one of the most popular VPNs it can be targeted and blocked by the Chinese government from time to time so I'd recommend also downloading some free ones as back-ups just in case. A lot of people probably wonder whether you will get into trouble for using a VPN in China. I would say no you won't. As long as you aren't using it for anything malicious you can pretty much go about your business as normal. Probably near enough every foreigner in China will have a VPN and even a lot of Chinese people and businesses use them to connect with the outside world and I haven't heard of anyone getting into any trouble for using one. Just don't go running around police stations shouting that you use a VPN and you'll be fine. #3 – DiDi Whilst the public transport in most of the big cities is generally very good and extremely cheap, sometimes you may just be feeling lazy or it might be more convenient to get a taxi. DiDi is China's version of Uber, just make sure that you download the English version. The DiDi app allows you to order either a DiDi rideshare (same thing as an uber) or a taxi and it is much more affordable than in the UK. A 30-minute DiDi ride into downtown usually costs around 30元, which is just over £3. Since a lot of the metro systems in China don't run after midnight Didi is the most popular and safest way to get around after hours. You also don't need to know any Chinese at all because the app is completely in English, including the map, and any messages sent between you and the driver are automatically translated. #4 – Trip.com (C-trip) If you're planning on doing a lot of travelling during your time abroad then trip.com is a great app to have. With this app you can book trains, flights and hotels in China and pretty much everywhere else in the world. The great thing about this is since trip.com is actually owned by a Chinese company (C-trip) you can use your Chinese bank account to pay for all of your travels. Whereas if you use a western app or website you can't use WeChat pay or Alipay since foreigners aren't authorised to use these payment methods abroad. It's also very handy because it can keep your whole travel itinerary in one p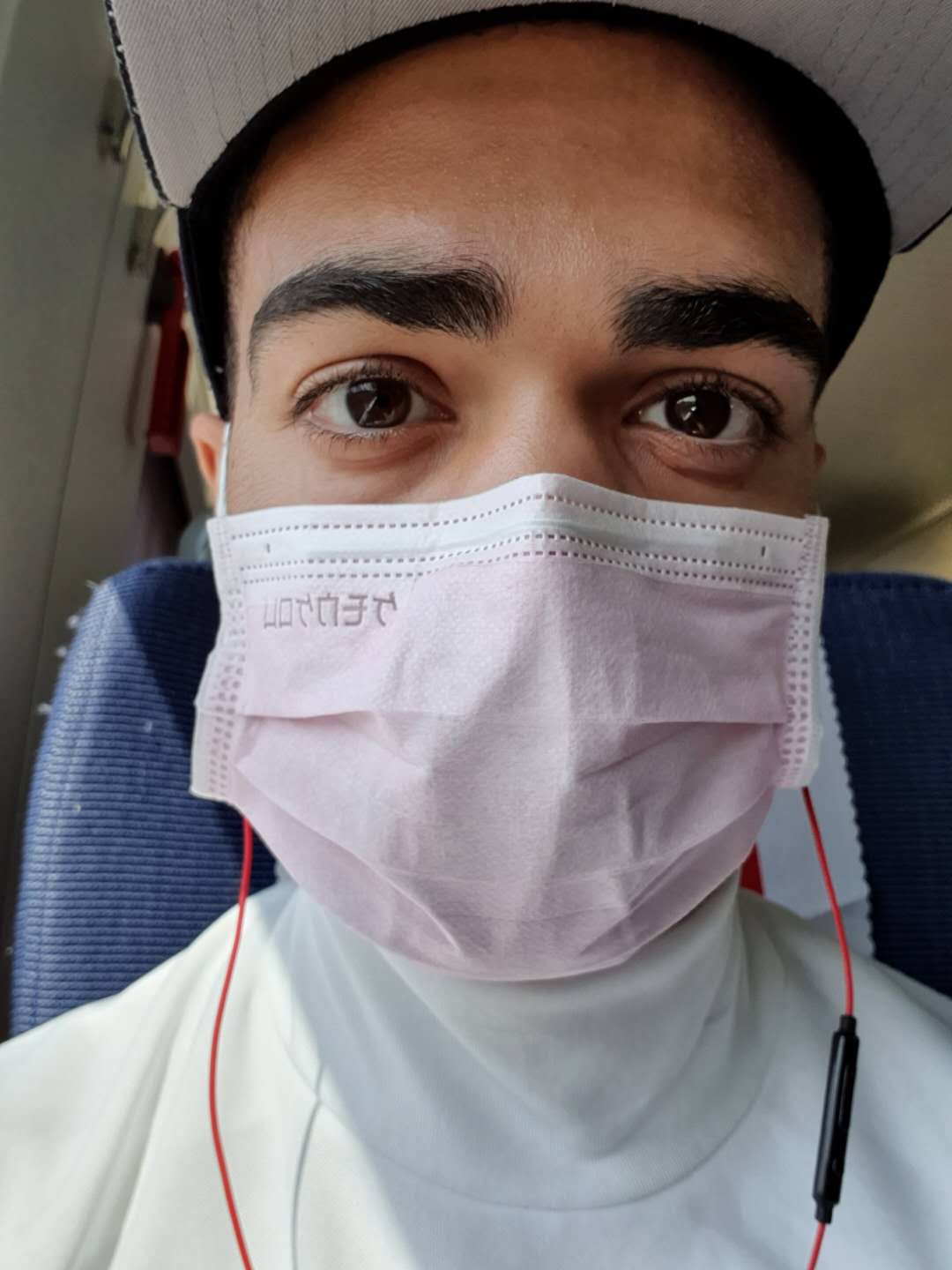 As I'm sure you may well know, all of the schools in China are closed right now due to the recent COVID-19 outbreak. The majority of schools have decided to move towards online teaching until it is safe to re-open. Fortunately, I am still being paid during this time and I managed to return home to Scotland for a month. So, I thought I would take this downtime to talk about a few essential apps that I've found can make your life in China so much easier.
#1 – WeChat
In China, WeChat is life. It's basically like Chinese WhatsApp, and Facebook, and everything else all rolled into one. Here WeChat is used for pretty much everything. From buying things at the shops to keeping in touch with people. It is probably the app that you'll use most whilst in China. I'd say it's a good idea to download WeChat before you set off on your adventure and get all of your family and friends to do the same because this will be the easiest way to keep in contact with everyone. The only annoying thing about getting set up is that sometimes you'll need to get an already existing WeChat user to verify you.
Once you're on it your life in China will become so much easier. Like I said, you can do almost anything with it. you can buy things in-store and online, you can pay your bills and top up your phone, you can buy train tickets and book hotels or you can just use it to upload pictures of your meals onto social media, the possibilities are endless. Probably the most useful thing it has is the QR scanner since everything in China uses QR codes. Want to pay for your dinner? QR code. Want to rent a bike? QR code. Want to spend all of your wages at the bar? QR code. WeChat is life.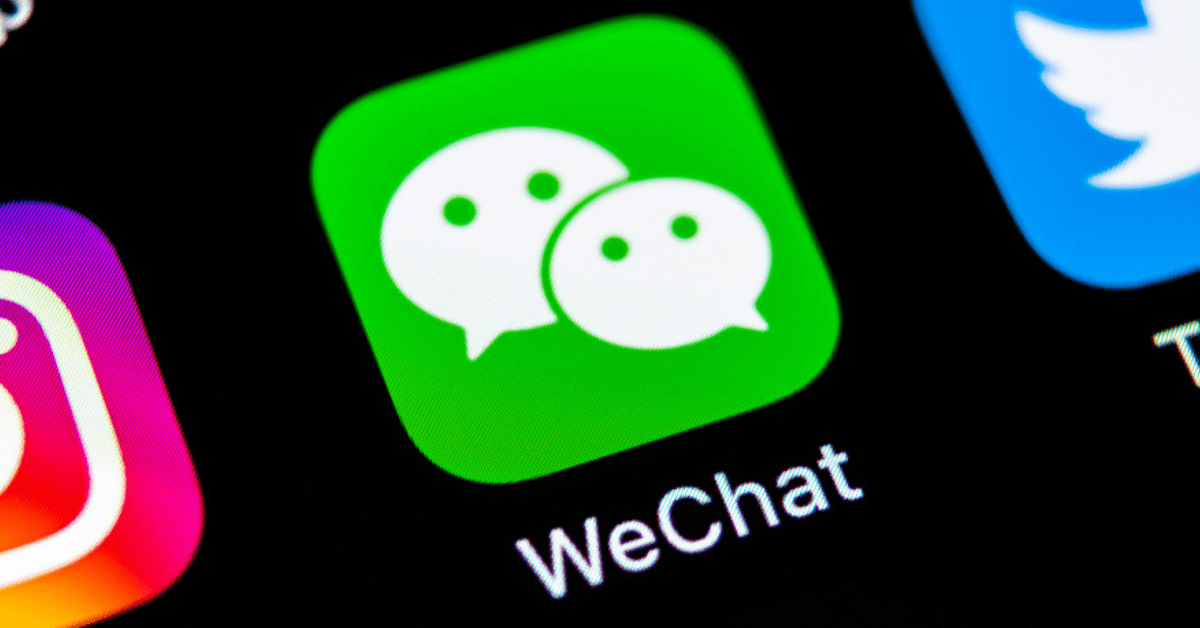 #2 – VPN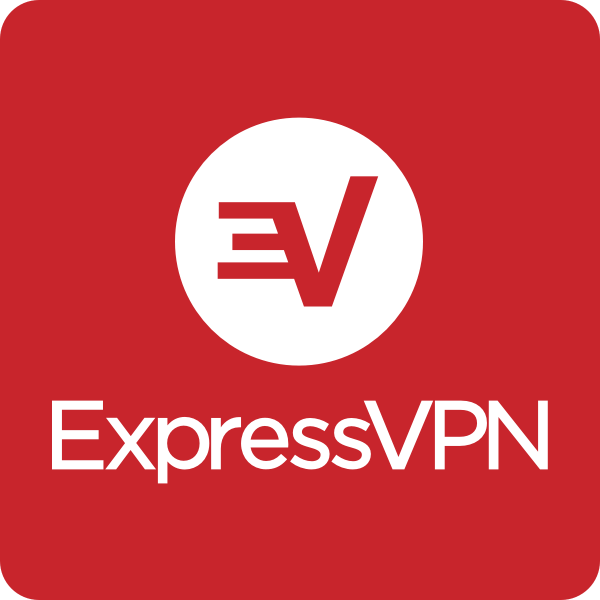 Another essential app for surviving in China is a good VPN. A VPN (Virtual Private Network) basically masks your online identity and tricks your phone into thinking it's in another country, allowing you to bypass China's strict online censorship (The Great Firewall of China). Unfortunately, pretty much every single app or website you regularly use back home is probably blocked in China. Social media platforms like; Facebook, Instagram, Snapchat, WhatsApp, Reddit and Twitter are blocked, BBC and YouTube are blocked, there's no Netflix (although China has its own version – Youku) and even Google is blocked. So, a good VPN is a must. Even if you think you can live without endlessly scrolling through social media, VPNs are also pretty handy when it comes to lesson planning as you'll sometimes find that random websites are blocked. The VPN I use is called ExpressVPN. It's probably the most widely recommended one and is usually pretty reliable. The 12-month subscription cost me around £85 but you can sometimes find good deals on it. However, since it's one of the most popular VPNs it can be targeted and blocked by the Chinese government from time to time so I'd recommend also downloading some free ones as back-ups just in case.
A lot of people probably wonder whether you will get into trouble for using a VPN in China. I would say no you won't. As long as you aren't using it for anything malicious you can pretty much go about your business as normal. Probably near enough every foreigner in China will have a VPN and even a lot of Chinese people and businesses use them to connect with the outside world and I haven't heard of anyone getting into any trouble for using one. Just don't go running around police stations shouting that you use a VPN and you'll be fine.
#3 – DiDi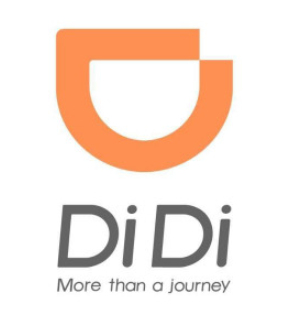 Whilst the public transport in most of the big cities is generally very good and extremely cheap, sometimes you may just be feeling lazy or it might be more convenient to get a taxi. DiDi is China's version of Uber, just make sure that you download the English version. The DiDi app allows you to order either a DiDi rideshare (same thing as an uber) or a taxi and it is much more affordable than in the UK. A 30-minute DiDi ride into downtown usually costs around 30元, which is just over £3. Since a lot of the metro systems in China don't run after midnight Didi is the most popular and safest way to get around after hours. You also don't need to know any Chinese at all because the app is completely in English, including the map, and any messages sent between you and the driver are automatically translated.
#4 – Trip.com (C-trip)
If you're planning on doing a lot of travelling during your time abroad then trip.com is a great app to have. With this app you can book trains, flights and hotels in China and pretty much everywhere else in the world. The great thing about this is since trip.com is actually owned by a Chinese company (C-trip) you can use your Chinese bank account to pay for all of your travels. Whereas if you use a western app or website you can't use WeChat pay or Alipay since foreigners aren't authorised to use these payment methods abroad. It's also very handy because it can keep your whole travel itinerary in one place and it is super easy to navigate. Another great feature is that the app also offers directions for taxi drivers in Chinese, so if you arrive at your destination and can't find your hotel, just show the taxi printout to the driver and he'll be able to take you there. I usually use Trip.com whenever I travel and it has been incredibly useful so far.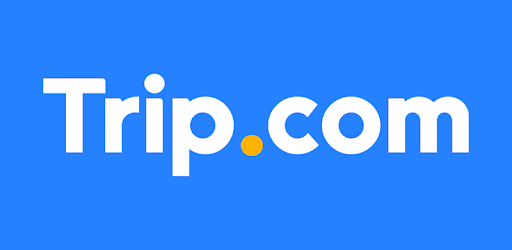 #5 – Taobao
If you ever need to order something online, then Taobao is the place to do it. Taobao is essentially Chinese Amazon. Much like Amazon, you can buy almost anything you want from here and have it delivered to your doorstep in a matter of days. If you also have any unwanted items you can sell them here too. Since it's owned by the same company as Alipay (Alibaba) it's super easy to get set up and start ordering things if you already have an Alipay account. The only downside to this app is that it's in Chinese. However, if you can manage to translate it or get a Chinese person to help you then Taobao can be extremely useful. There is also a start up company based in Shanghai which offers an English version of Taobao called Baopals. It should have all of the same items that are available on Taobao so if you are really stuck with the language barrier then I'd definitely recommend giving Baopals a look.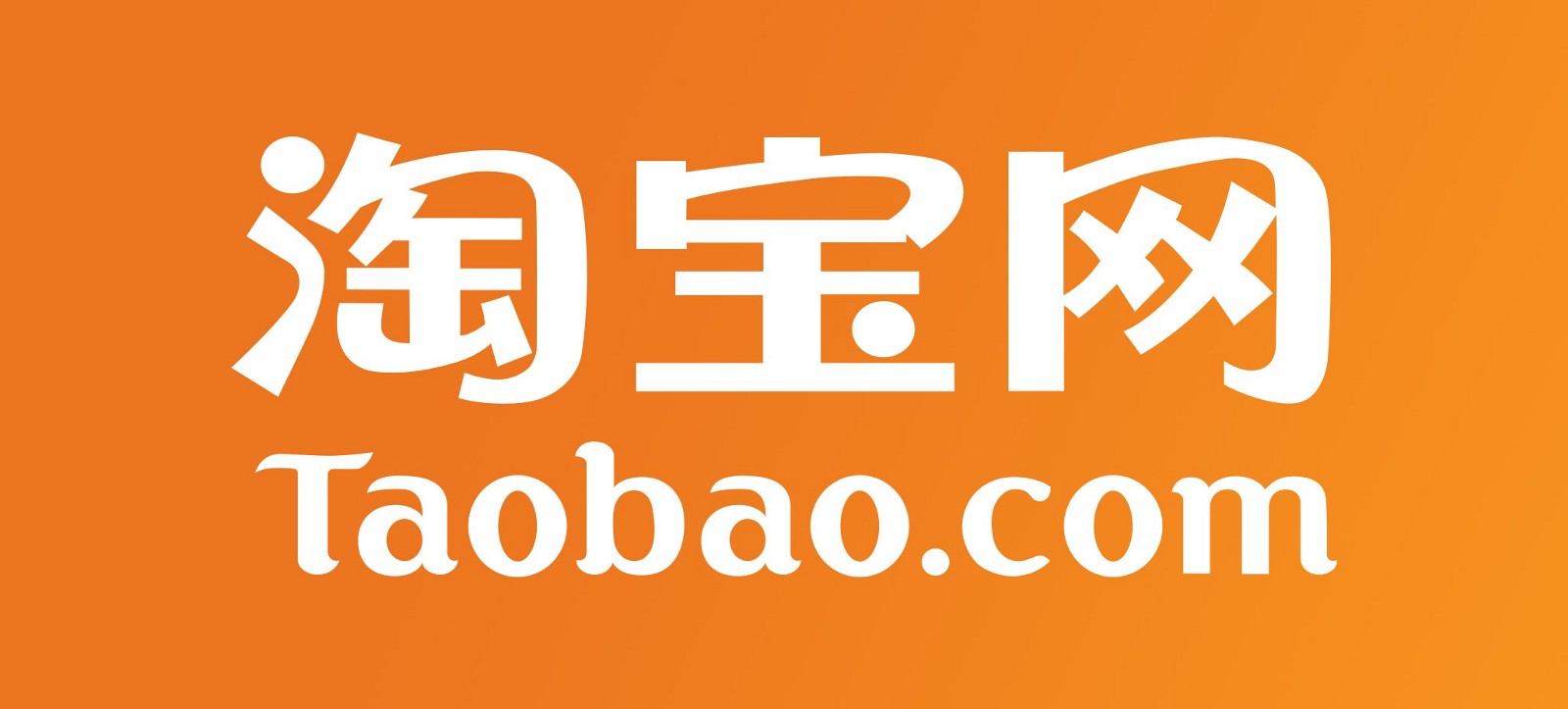 Honourable mentions
There are a few other apps and websites that can make your China experience enjoyable;
Alipay: Much like WeChat pay, Alipay is extremely useful for paying for things online or when you're out and about. It's definitely worthwhile having both payment methods set up.
Youku: Essentially a Chinese version of Netflix, you can find a whole host of Western and Chinese movies and TV series on here. All of the Western shows come in English with Chinese and English subtitles. It has most of the popular Western movies and franchises and subscription only costs 15元 per month (around £1.80).
Airbnb: Airbnb is great for travelling. I've managed to find some amazing accommodations on there for cheap prices. The only downside is that you can't pay using WeChat pay or Alipay since it's operated by a foreign company, so you'll have to use your home bank account.
NetEase Music: Basically just Spotify, but much cheaper and better in my opinion. It's mostly free however some songs will require you to become a VIP member (11元 or £1.30) per month. The subscription grants you access to over 10 million songs as well as music videos and lyrics and you can still create playlists, listen to radio or recommended songs etc. This app again is only offered in Chinese but it is pretty straight forward to use and the English songs still have their English names.
Hopefully you'll find these apps as convenient as I have during your time in China should you decide to come. But for now I'm heading back to Nanjing to start my 14-day quarantine before my school re-opens.