Does China Celebrate Christmas? (& should I give gifts?)
Does China celebrate Christmas? Should you be an expat or traveler visiting China during the holiday season, you are likely wondering how and with whom you will spend Christmas. Having spent a good many holiday seasons in China myself, I'd like to share some good ways to spend Christmas in China. The fact is that Christmas isn't celebrated as part of the official calendar of Chinese holidays. Not a single "western" holiday is. When you combine that with the fact that there are relatively few Christians in China, Christmas celebrations are hard to come by. With that said, there is still plenty of fun and excitement in China to take part in during the holiday season. Christmas Shopping in China Like at home, Christmas in China is largely a commercial event. Sad, I know. But it's true. Throughout the month of December, Christmas trees, lights and holiday decorations are featured in the largest shopping malls. You are also likely to hear your favorite holiday tunes from back home to help set the holiday mood that technically doesn't exist in China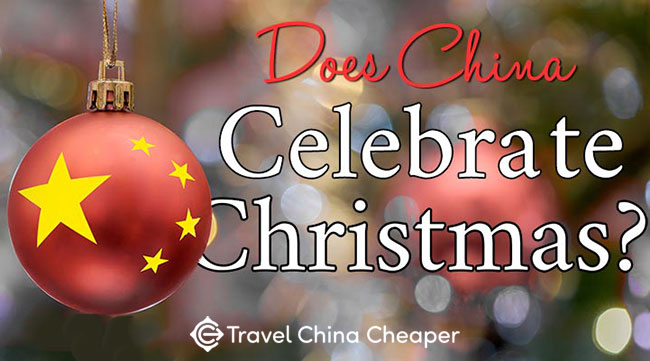 Does China celebrate Christmas? Should you be an expat or traveler visiting China during the holiday season, you are likely wondering how and with whom you will spend Christmas. Having spent a good many holiday seasons in China myself, I'd like to share some good ways to spend Christmas in China.
The fact is that Christmas isn't celebrated as part of the official calendar of Chinese holidays.
Not a single "western" holiday is.
When you combine that with the fact that there are relatively few Christians in China, Christmas celebrations are hard to come by.
With that said, there is still plenty of fun and excitement in China to take part in during the holiday season.
Christmas Shopping in China
Like at home, Christmas in China is largely a commercial event. Sad, I know. But it's true.
Throughout the month of December, Christmas trees, lights and holiday decorations are featured in the largest shopping malls. You are also likely to hear your favorite holiday tunes from back home to help set the holiday mood that technically doesn't exist in China