Credit Crunch Fears Surge as Households Reporting Difficulty Getting Loans Hit Record High
New data suggest a credit crunch may be forming in the U.S. economy one month after Silicon Valley Bank and Signature Bank failed. The percentage of households reporting difficulty obtaining credit climbed to a record high, a New York Federal Reserve survey found. The outlook for credit access deteriorated in March, as 58.2 percent of households expect it to be much–or somewhat–harder to obtain than a year ago, up from 55.7 percent in February, according to the regional central bank's Survey of Consumer Expectations (SCE). This is the highest reading since the series started in June 2013. The expectation that credit will be harder to get a year from now rose to 52.9 percent, up from 48.8 percent in the previous month, the SCE learned. The survey also showed that expectations for missing a minimum debt payment over the next 12 months jumped by 0.3 percentage points to 10.9 percent. Near-term inflation expectations worsened. The median one-year-ahead inflation outlook rose to 4.7 percent in March, up from 4.2 percent. This was the first increase since October 2022. The three-year-ahead horizon edged up 0.1 percentage point to 2.8 percent, while the five-year-ahead projection slipped 0.1 percentage point to 2.5 percent. Consumers anticipate food prices to rise 5.9 percent a year from now and the cost of gasoline to advance 4.6 percent. In addition, rent and medical care are expected to increase by 9.2 percent and 9.3 percent, respectively. "Median inflation uncertainty—or the uncertainty expressed regarding future inflation outcomes—increased at the one-year-ahead horizon, decreased at the three-year-ahead horizon, and remained unchanged at the five-year-ahead horizon," the New York Fed wrote. Thirty-five percent of households say the probability that U.S. stock prices will be higher a year from now slipped to 35 percent, down from 36.4 percent in February. Is a Credit Crunch Forming? Economists and market analysts have been sounding alarm bells that a U.S. credit crunch might be forming, citing various reports and data. In the two-week span ending on March 29, commercial bank lending cratered $104.7 billion, the largest contraction on record, according to the Fed's widely watched H.8 report. Moreover, lending at the 25 largest domestically charged banks plunged $23.5 billion in the last two weeks of March. By comparison, lending at smaller commercial institutions declined by $73.6 billion. Lending by foreign banks in the United States dropped by $7.5 billion. The Fed confirmed in its G.19 report on April 7 that revolving credit, such as credit card debt and lines of credit, increased $5 billion in February, down from $12.7 billion in January. This was the lowest jump since April 2021. Non-revolving credit, like mortgages and student loans, expanded by $3.4 billion, up from $2.2 billion in the previous month. Last week, the Fed Bank of Dallas' Banking Conditions Survey for March–conducted among 71 financial institutions between March 21 and 29–found that loan demand diminished, and outlooks worsened. "Loan demand declined for the fifth period in a row as bankers in the March survey reported worsening business activity. Loan volumes fell, driven largely by a sharp contraction in consumer loans. Loan nonperformance increased slightly overall, with the only notable rise over the past six weeks coming from consumer lending," the Dallas Fed Bank wrote. "Credit standards and terms continued to tighten sharply, and marked rises in loan pricing were also noted over the reporting period." The American Bankers Association (ABA) also published its quarterly outlook for credit markets last week, which confirmed that banks are anticipated to tighten credit standards this year. The ABA's three credit conditions indexes–headline, consumer, and business–weakened to their lowest levels since the beginning of the coronavirus pandemic, suggesting that banks are becoming more cautious about extending credit to borrowers. "ABA's latest Credit Conditions Index recognizes that recent strong credit quality will be challenged by heightened uncertainty and broader economic headwinds this year," said ABA Chief Economist Sayee Srinivasan in a statement. "Lenders are responding with cautious and prudent underwriting." Mohamed El-Erian, Chief Economic Adviser of Allianz appears with Maria Bartiromo on "Mornings With Maria" on the FOX Business Network in New York on April 29, 2016. (Rob Kim/Getty Images) But it might be too early to pronounce it a credit crunch or for "policymakers to declare mission accomplished," says top economist Mohamed El-Erian. "Instead, red has become a flashing yellow due to the slower-moving economic contagion whose main transmission channel, that of curtailed credit extension to the economy, increases the risk not just of recession but also of stagflation," opined the chief economic adviser at Allianz in the Financial Times on Monday. What About the Fed? The recent bank data and upcoming po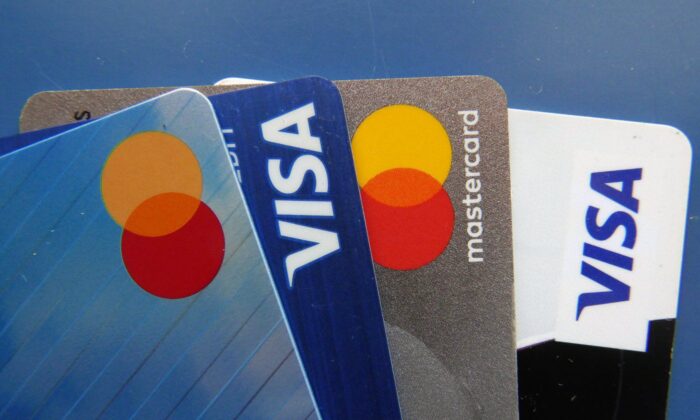 New data suggest a credit crunch may be forming in the U.S. economy one month after Silicon Valley Bank and Signature Bank failed. The percentage of households reporting difficulty obtaining credit climbed to a record high, a New York Federal Reserve survey found.
The outlook for credit access deteriorated in March, as 58.2 percent of households expect it to be much–or somewhat–harder to obtain than a year ago, up from 55.7 percent in February, according to the regional central bank's Survey of Consumer Expectations (SCE). This is the highest reading since the series started in June 2013.
The expectation that credit will be harder to get a year from now rose to 52.9 percent, up from 48.8 percent in the previous month, the SCE learned.
The survey also showed that expectations for missing a minimum debt payment over the next 12 months jumped by 0.3 percentage points to 10.9 percent.
Near-term inflation expectations worsened. The median one-year-ahead inflation outlook rose to 4.7 percent in March, up from 4.2 percent. This was the first increase since October 2022.
The three-year-ahead horizon edged up 0.1 percentage point to 2.8 percent, while the five-year-ahead projection slipped 0.1 percentage point to 2.5 percent.
Consumers anticipate food prices to rise 5.9 percent a year from now and the cost of gasoline to advance 4.6 percent. In addition, rent and medical care are expected to increase by 9.2 percent and 9.3 percent, respectively.
"Median inflation uncertainty—or the uncertainty expressed regarding future inflation outcomes—increased at the one-year-ahead horizon, decreased at the three-year-ahead horizon, and remained unchanged at the five-year-ahead horizon," the New York Fed wrote.
Thirty-five percent of households say the probability that U.S. stock prices will be higher a year from now slipped to 35 percent, down from 36.4 percent in February.
Is a Credit Crunch Forming?
Economists and market analysts have been sounding alarm bells that a U.S. credit crunch might be forming, citing various reports and data.
In the two-week span ending on March 29, commercial bank lending cratered $104.7 billion, the largest contraction on record, according to the Fed's widely watched H.8 report.
Moreover, lending at the 25 largest domestically charged banks plunged $23.5 billion in the last two weeks of March. By comparison, lending at smaller commercial institutions declined by $73.6 billion. Lending by foreign banks in the United States dropped by $7.5 billion.
The Fed confirmed in its G.19 report on April 7 that revolving credit, such as credit card debt and lines of credit, increased $5 billion in February, down from $12.7 billion in January. This was the lowest jump since April 2021. Non-revolving credit, like mortgages and student loans, expanded by $3.4 billion, up from $2.2 billion in the previous month.
Last week, the Fed Bank of Dallas' Banking Conditions Survey for March–conducted among 71 financial institutions between March 21 and 29–found that loan demand diminished, and outlooks worsened.
"Loan demand declined for the fifth period in a row as bankers in the March survey reported worsening business activity. Loan volumes fell, driven largely by a sharp contraction in consumer loans. Loan nonperformance increased slightly overall, with the only notable rise over the past six weeks coming from consumer lending," the Dallas Fed Bank wrote. "Credit standards and terms continued to tighten sharply, and marked rises in loan pricing were also noted over the reporting period."
The American Bankers Association (ABA) also published its quarterly outlook for credit markets last week, which confirmed that banks are anticipated to tighten credit standards this year. The ABA's three credit conditions indexes–headline, consumer, and business–weakened to their lowest levels since the beginning of the coronavirus pandemic, suggesting that banks are becoming more cautious about extending credit to borrowers.
"ABA's latest Credit Conditions Index recognizes that recent strong credit quality will be challenged by heightened uncertainty and broader economic headwinds this year," said ABA Chief Economist Sayee Srinivasan in a statement. "Lenders are responding with cautious and prudent underwriting."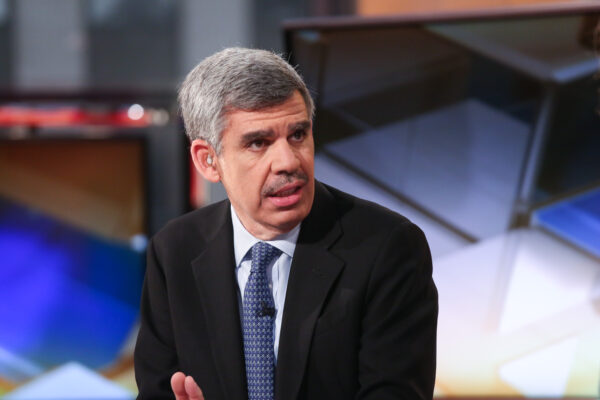 But it might be too early to pronounce it a credit crunch or for "policymakers to declare mission accomplished," says top economist Mohamed El-Erian.
"Instead, red has become a flashing yellow due to the slower-moving economic contagion whose main transmission channel, that of curtailed credit extension to the economy, increases the risk not just of recession but also of stagflation," opined the chief economic adviser at Allianz in the Financial Times on Monday.
What About the Fed?
The recent bank data and upcoming post-crisis figures will play a role in the next Federal Open Market Committee (FOMC) policy meeting, said Cleveland Fed President Loretta Mester.
"Survey data is going to be very important because it's going to give us a sense of whether financial institutions are pulling back even more on their credit standards," she said at a New York University event on April 4.
"We already saw it happening, which you'd expect to see as interest rates moved up. That was kind of a normal thing. Now we're going to be really assessing, OK, is this even a stronger impact, because that's going to matter. We're trying to calibrate our monetary policy, and tightening credit conditions is the mechanism through which that's going to impact the broader economy."
One crucial report will be the Fed's quarterly Senior Loan Officer Opinion Survey on Bank Lending Practices. The report's findings will be presented at the May 2 to 3 meeting.
During last month's post-FOMC meeting press conference, Fed Chair Jerome Powell warned reporters that there might be a pullback in bank lending.
"Events in the banking system over the past two weeks are likely to result in tighter credit conditions for households and businesses, which would, in turn, affect economic outcomes," Powell stated.
"It is too soon to determine the extent of these effects and, therefore, too soon to tell how monetary policy should respond."
Powell conceded that it was too early to determine if the banking turmoil would impact the central bank's soft-landing objective.
The Fed is widely expected to raise interest rates by a quarter-point to a target range of 5.00 and 5.25 percent at the May FOMC meeting, according to the CME FedWatch Tool.