Conservative social media shut down by new owners
Social media platform Parler, popular among supporters of Donald Trump, has been shut down for "assessment" by its new owners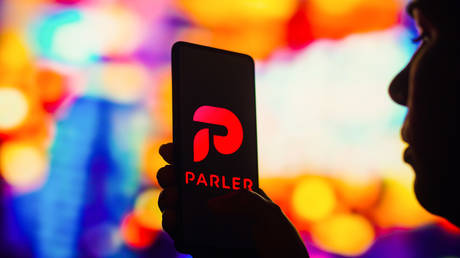 Conservative social media shut down by new owners
A "Twitter clone… for conservatives" is a no longer viable business, the new owners of the Parler platform have said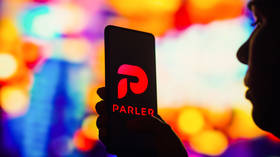 Parler, a conservative-leaning social media platform popular among supporters of former US President Donald Trump, was pulled offline earlier this week following its acquisition by digital media conglomerate Starboard.
The new owner of the platform, which was formerly called Olympic Media, announced the acquisition on Friday. Parler "as it is currently constituted" has been shut down "to undergo a strategic assessment," Starboard said in a statement published on the platform's homepage.
It did not say when Parler would return or what changes the new owners plan to introduce. Instead, Starboard said it sees "tremendous opportunities across multiple sectors to continue to serve marginalized or even outright censored communities."
The new owners maintained that "no reasonable person believes that a Twitter clone just for conservatives is a viable business any more." Starboard CEO Ryan Coyne said his company was looking forward to integrating the social media platform's audience "across all of our existing platforms."
Founded by Coyne in 2018, Starboard houses several other conservative-leaning platforms like American Wire and BizPac Review. The company said it expects the Parler acquisition deal to be accretive by the end of the second quarter of 2023.
The development comes months after the collapse of another deal that would have seen Parler purchased by American rapper, Kanye West, who has legally changed his name to Ye. He sought to buy the social media platform after he was suspended on Instagram and Twitter. The two social media giants banned him following comments relating to Jewish people.
In December, Parler said the company and West had not closed the deal. "Parlement Technologies has confirmed that the company has mutually agreed with Ye to terminate the intent of sale of Parler," the then-owner of the social media platform said, as quoted by TechCrunch.
Parler was founded in 2018 by John Matze and Rebekah Mercer, the daughter of billionaire Robert Mercer, the co-owner of conservative news website Breitbart. The social network was removed from Apple's App Store and Google Play Store for allowing "violent content" after the storming of the US Capitol building by Trump supporters. Amazon also dropped it from its web hosting service at that time.
In May 2021, it returned to the App Store after introducing stronger content moderation. Google Store brought it back in September 2022.