China's Fraying Claim to 'Developing' Status
Commentary The U.S. House of Representatives has unanimously voted to strip China of its status as a "developing country." Even if the Senate and President Joe Biden were to go along, Washington would have no power to force the issue. That lies with the international community and, to some extent, China. Beijing will not likely make the change. Still, a stand on the matter from the United States does make matters awkward for Beijing. Decades ago, when communist China first opened to the world and even in 1999, when it finally joined the World Trade Organization (WTO), there could be no doubt that it had an underdeveloped economy. The huge nation in 1990 had a gross national income (GNI) of about $374 billion, less than 1.7 percent of the global GNI. The nation's imports and exports equaled barely 1.0 percent of global totals, as did the amounts of direct investment into and out of the country. There was every reason to treat it as a developing economy. That was then. China has prospered since. It now has the second-largest economy in the world, producing the equivalent of $20.3 trillion in goods and services last year. Its GRI per capita verges on the equivalent of $12,000 a year, not far from the $13,200 that the World Bank classifies as "high income." China's exports and imports account for around 12 percent of global totals. Flows of investment funds into China amount to 21 percent of global totals, and flows out of China account for a still sizable 8 percent of the global total. Beijing's Belt and Road Initiative includes some 13,427 projects across 165 countries worth the equivalent of $850 billion. China is also a leading member of the Asian Infrastructure Bank and the Shanghai Cooperation Organization. A quayside bridge loads cargo for the China-Africa liner "Shengli Grace" in Yantai Port, East China's Shandong Province, on Dec. 21, 2021. Yantai Port has become the largest port in China's trade with Africa and a vital hub node in advancing the Belt and Road Initiative. (Tang Ke/Costfoto/Future Publishing via Getty Images) Given this scope and size, it is hard to argue that China is still developing, but Beijing insists on it. The designation simply is worth too much. At the very least, it holds down expenses at the United Nations and other international bodies. The designation, for example, is worth $48 million in China's 2023 U.N. assessment alone. As a developing economy, China can claim allowances in climate treaties, including the Rio Declaration on Environment and Development, the U.N. Framework Convention on Climate Change (UNFCCC), and the Kigali Amendment to the Montreal Protocol on Substances and the Depletion of the Ozone. Not only does the developing designation reduce fees under these agreements, but it also relaxes the degree to which China must comply. It gives China more time to meet its commitment and obligates the United States and other developed economies to help China with, among other things, technology transfers. The developing designation also allows Beijing latitude on policy. The WTO, for example, allows developing economies to impose tariffs up to 14 percent but allows only up to 7 percent tariffs for developed economies. It also allows Beijing to subsidize sectors of its economy in ways forbidden to developed economies. The developing designation also gives China better terms on loans from international financial institutions, lower interest rates, for example, and sometimes zero interest rates. Beijing hardly needs this permission. It has in the past shown an easy willingness to ignore the rules of international agreements. It refused, for example, to abide by the Hague ruling in its dispute with the Philippines. But the pass offered by developing status saves embarrassment and diplomatic trouble. Little wonder then that Beijing has resisted any change on this front and further decried the recent action by the U.S. House of Representatives. The Beijing-backed Global Times has described the vote as indicative of "Washington's sinister intentions to increase China's development cost and force China to assume international responsibilities beyond its abilities." Beijing's mouthpiece insists that the United States has no right to referee on China's developing country status. Wang Yi, director of the Chinese Communist Party (CCP) Central Foreign Affairs Office put China's position this way: "Requiring a country that has only been developing for a few decades to shoulder the responsibilities of those industrial countries who have developed for hundreds of years, this is unfair." In one sense, Global Times is correct. Washington has no way to force the issue. In some places, such as the World Bank, China's status will depend on a statistical review. On this basis, it seems likely to lose its developing status soon. In other areas, such as the WTO, the designation is self-directed. Given what Beijing is saying, that is not likely to change any time soon, if ever. Eve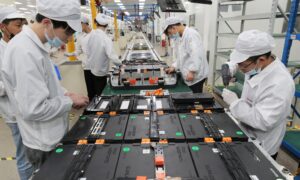 Commentary
The U.S. House of Representatives has unanimously voted to strip China of its status as a "developing country." Even if the Senate and President Joe Biden were to go along, Washington would have no power to force the issue.
That lies with the international community and, to some extent, China. Beijing will not likely make the change. Still, a stand on the matter from the United States does make matters awkward for Beijing.
Decades ago, when communist China first opened to the world and even in 1999, when it finally joined the World Trade Organization (WTO), there could be no doubt that it had an underdeveloped economy. The huge nation in 1990 had a gross national income (GNI) of about $374 billion, less than 1.7 percent of the global GNI. The nation's imports and exports equaled barely 1.0 percent of global totals, as did the amounts of direct investment into and out of the country. There was every reason to treat it as a developing economy.
That was then. China has prospered since. It now has the second-largest economy in the world, producing the equivalent of $20.3 trillion in goods and services last year. Its GRI per capita verges on the equivalent of $12,000 a year, not far from the $13,200 that the World Bank classifies as "high income." China's exports and imports account for around 12 percent of global totals. Flows of investment funds into China amount to 21 percent of global totals, and flows out of China account for a still sizable 8 percent of the global total.
Beijing's Belt and Road Initiative includes some 13,427 projects across 165 countries worth the equivalent of $850 billion. China is also a leading member of the Asian Infrastructure Bank and the Shanghai Cooperation Organization.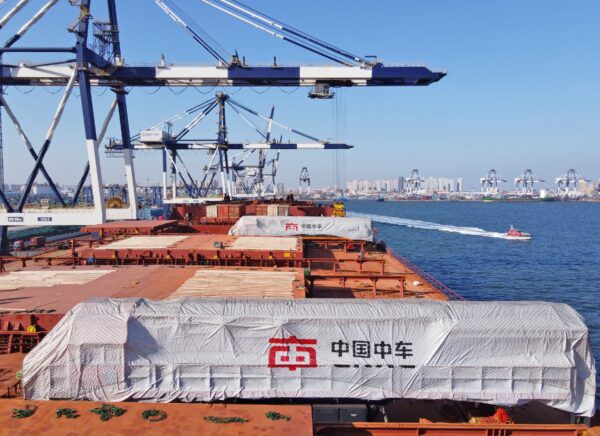 Given this scope and size, it is hard to argue that China is still developing, but Beijing insists on it. The designation simply is worth too much. At the very least, it holds down expenses at the United Nations and other international bodies. The designation, for example, is worth $48 million in China's 2023 U.N. assessment alone.
As a developing economy, China can claim allowances in climate treaties, including the Rio Declaration on Environment and Development, the U.N. Framework Convention on Climate Change (UNFCCC), and the Kigali Amendment to the Montreal Protocol on Substances and the Depletion of the Ozone. Not only does the developing designation reduce fees under these agreements, but it also relaxes the degree to which China must comply. It gives China more time to meet its commitment and obligates the United States and other developed economies to help China with, among other things, technology transfers.
The developing designation also allows Beijing latitude on policy. The WTO, for example, allows developing economies to impose tariffs up to 14 percent but allows only up to 7 percent tariffs for developed economies. It also allows Beijing to subsidize sectors of its economy in ways forbidden to developed economies. The developing designation also gives China better terms on loans from international financial institutions, lower interest rates, for example, and sometimes zero interest rates.
Beijing hardly needs this permission. It has in the past shown an easy willingness to ignore the rules of international agreements. It refused, for example, to abide by the Hague ruling in its dispute with the Philippines. But the pass offered by developing status saves embarrassment and diplomatic trouble.
Little wonder then that Beijing has resisted any change on this front and further decried the recent action by the U.S. House of Representatives. The Beijing-backed Global Times has described the vote as indicative of "Washington's sinister intentions to increase China's development cost and force China to assume international responsibilities beyond its abilities." Beijing's mouthpiece insists that the United States has no right to referee on China's developing country status.
Wang Yi, director of the Chinese Communist Party (CCP) Central Foreign Affairs Office put China's position this way: "Requiring a country that has only been developing for a few decades to shoulder the responsibilities of those industrial countries who have developed for hundreds of years, this is unfair."
In one sense, Global Times is correct. Washington has no way to force the issue. In some places, such as the World Bank, China's status will depend on a statistical review. On this basis, it seems likely to lose its developing status soon. In other areas, such as the WTO, the designation is self-directed. Given what Beijing is saying, that is not likely to change any time soon, if ever. Even if a change were forced on China, it is not apparent that Beijing would change its policies or practices. Still, this vote in the House of Representatives does constitute another step in Washington's growing anti-CCP momentum, and that, in itself, is significant.