China's claim on Taiwan is 'Communist delusion' – Ukraine
Aleksandr Merezhko, chairman of the Ukrainian Committee on Foreign Affairs, says that China is 'in denial' over its claim to Taiwan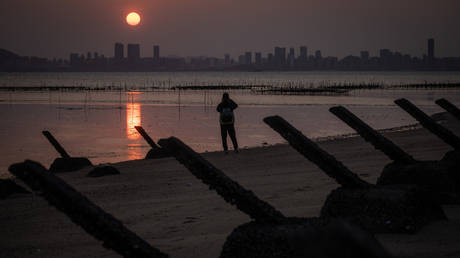 China's claim on Taiwan is 'Communist delusion' – Ukraine
A key Ukrainian foreign affairs official made the claim on social media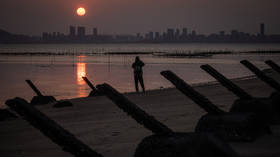 China's claim of sovereignty over Taiwan is little more than a "discredited Communist delusion," according to high-ranking Ukrainian foreign affairs official Aleksandr Merezhko.
"The CCP (Chinese Communist Party) keeps crying Taiwan belongs to them," Merezhko, who chairs Ukraine's Committee on Foreign Affairs on behalf of the ruling Servants of the People party, wrote on Twitter on Saturday.
"But this is a Communist delusion drawing on denial and a deeply discredited and defunct political agenda," he added. The official also provided a link to the American foreign affairs periodical The National Interest, which in October of 2022 published an article titled 'China Has No Legal Claim to Taiwan.'
The article, which Merezhko described as the "irrefutable truth" and an "expert take," was written by Peter C Hansen, an American specialist in international law who's based in Washington DC, and by Michael Rubin, a senior fellow at the American Enterprise Institute and former official at the Pentagon.
In the op-ed, Hansen and Rubin argue that China "has no more legal right to Taiwan than it does to Korea" and that China's geopolitical position as it relates to Taiwan does "not substitute for reality."
Merezhko's apparent underscoring of Western support for Taiwan comes amid signaling from figures in Washington that they would be supportive of sending troops to defend the island under certain criteria.
Republican Senator Lindsey Graham said to Fox News on Sunday that "strategic ambiguity" is not working and that it would be to the benefit of "our national security" to use US forces to defend Taiwan if conflict with China was to begin.
China sees Taiwan as a breakaway province that will one day be returned to Beijing's full control. Former Taiwanese president Ma-Ying-jeou became in recent days the first former president of the island nation to ever visit China. Beijing espouses the 'One China principle' which states that there is just one Chinese government, and that Beijing has authority over Taiwan.
Ma – whose Kuomitang (KMT) party traditionally favors closer ties with Beijing – told reporters after concluding the historic trip that the island may in future be forced to choose between "peace and war", and warned that "our current administration continues to lead Taiwan to danger."
Beijing was reportedly angered by a meeting between US House Speaker Kevin McCarthy and current Taiwan leader Tsai Ing-wen in California on Wednesday. China views Tsai as a separatist and suspended diplomacy when she and her Democratic Progressive Party (DDP) rose to power in 2016.