China poses threat to EU gas market – IEA
Increasing Chinese demand for natural gas may trigger higher prices for the commodity in the EU, International Energy Agency warns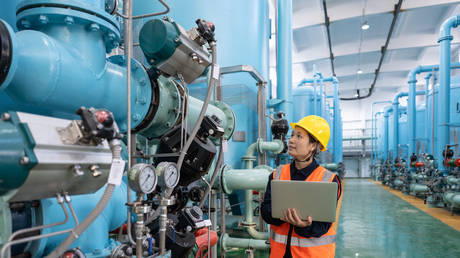 China poses threat to EU gas market – IEA
European gas prices may surge this year as competition for the fuel intensifies, a report warns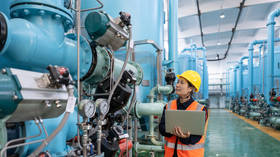 China's economic recovery would trigger a fierce competition on global energy markets and could see prices for natural gas return to "unsustainable" levels in the EU, the International Energy Agency (IEA) warned in a report released on Tuesday.
Last year, gas consumption in China decreased due to lower industrial activity and sluggish economic growth amid Covid-related restrictions and surging energy prices, the IEA research said.
At the same time, mild winter weather in Europe along with energy-saving measures taken by the EU authorities, an unprecedented inflow of liquefied natural gas (LNG), and sufficient gas inventories helped the bloc to get through the winter.
"Unprecedented price rises led to a 13% reduction in Europe's gas demand as governments responded swiftly with emergency policies, industry scaled back production, and consumers dialed down thermostats," the IEA said.
LNG became the main substitute for Russian gas in the EU after the country slashed supplies due to Western sanctions. The value of global LNG trade hit an all-time high in 2022, doubling to $450 billion compared to the previous year, according to the report. The European bloc was the primary driver behind the surge in LNG demand, with a 63% growth in cargoes last year.
The IEA warns that although natural gas prices have fallen in recent months after skyrocketing last year, this could change in 2023 as LNG demand picks up in Asia, namely in China, after Beijing lifted Covid restrictions.
The researchers estimate that China's LNG demand could soar by 10% this year but stress that current forecasts are highly uncertain. According to the IEA, renewed rise in demand in the Asian country could be as high as 35% if prices continue to fall and overall economic activity recovers swiftly.
"China is the great unknown in 2023. If global LNG demand returns to pre-crisis levels, that will only intensify competition on global markets and inevitably push prices up again," the IEA's Director of Energy Markets and Security, Keisuke Sadamori said. He added that this scenario along with the possibility of further gas supply cuts by Russia would represent a concern, in particular for buyers in the EU.