Chelsea Post 121.3 Million Pounds Loss, Blame Sanctions on Former Owner Abramovich
Chelsea had an overall net loss of 121.3 million pounds ($148.65 million) for 2021–22 due to "extraordinary expenses and loss of revenue" after sanctions were imposed on previous owner Roman Abramovich, the Premier League club said on Monday. Russian owner Abramovich put the club up for sale in early March last year following Russia's invasion of Ukraine, which Moscow calls a "special military operation." UK government sanctions on Abramovich had also complicated the sale process. Chelsea were not allowed to sell tickets, resulting in a loss of revenue, while their operational spend was also curtailed due to government restrictions until the sale was completed at the end of May. "During this period, the club was restricted in a number of areas including, but not limited to, its ability to sell matchday and season tickets, sell merchandise, accept event bookings, as well as sign contracts with players and commercial sponsorship partners, which collectively resulted in extraordinary expenses and loss of revenue," Chelsea said. "Furthermore, some of these limitations are also expected to have an impact on the financials in the following years due to the long-term impact from restrictions on entering into new contractual arrangements." Chelsea said their turnover figure increased to 481.3 million pounds from 434.9 million pounds the previous year mainly due to increased matchday and commercial revenue as fans returned to stadiums after the COVID-19 pandemic. The club's commercial revenue also increased to 177.1 million pounds thanks to a net increase in sponsorship revenue from new contracts and existing partner renewals. "The higher revenue was offset by increased operating expenses, including matchday and non-matchday costs that resulted from resumed operations and increased staff costs," the club added. "The above contributed to the group recording a loss before player impairments and one-off expenses of 26.6 million pounds for the year ended 30 June 2022, and an overall net loss of 121.3 million pounds. "Despite the loss in the year and the operating challenges due to the sanctions, the club continues to comply with UEFA and Premier League financial regulations." Chelsea were bought by an investment group led by American businessman Todd Boehly and Clearlake Capital, who have invested more than 600 million euros ($645.78 million) in player transfers across two windows. The club are 10th in the Premier League but also through to the Champions League quarter-finals where they face reigning champions Real Madrid next month. ($1 = 0.8160 pounds) ($1 = 0.9291 euros)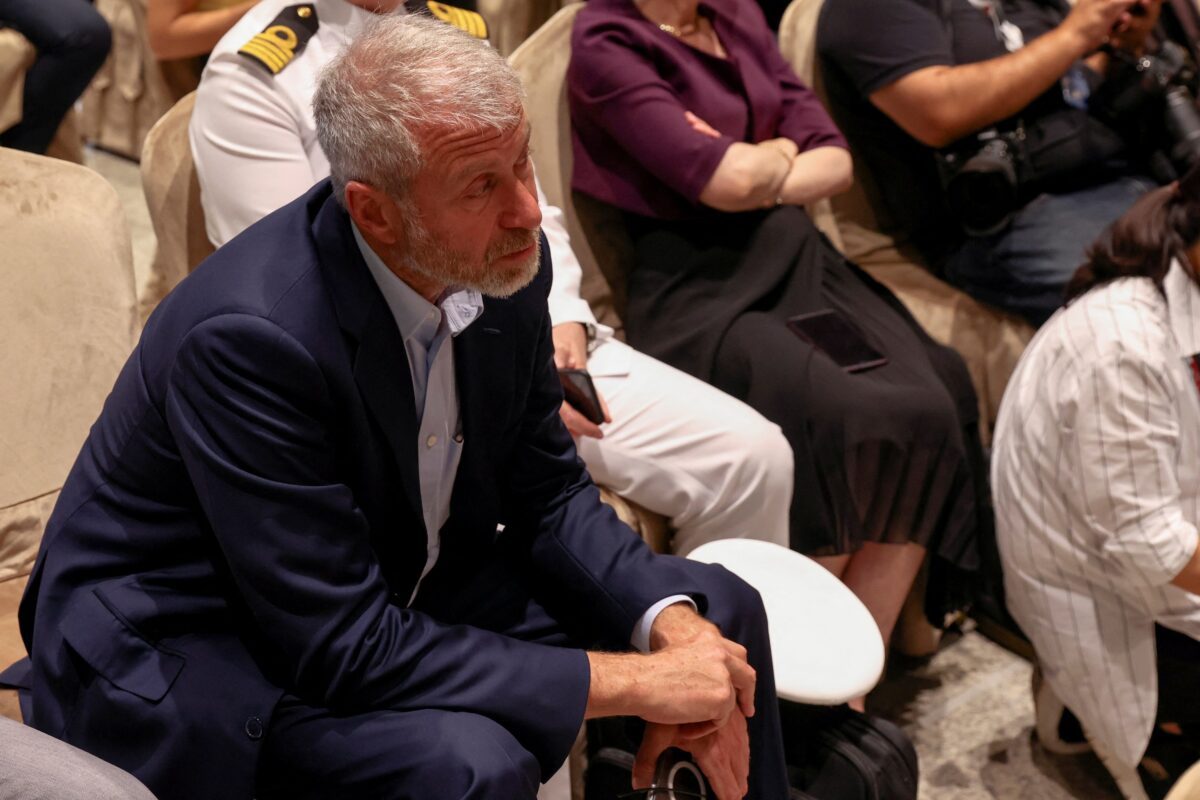 Chelsea had an overall net loss of 121.3 million pounds ($148.65 million) for 2021–22 due to "extraordinary expenses and loss of revenue" after sanctions were imposed on previous owner Roman Abramovich, the Premier League club said on Monday.
Russian owner Abramovich put the club up for sale in early March last year following Russia's invasion of Ukraine, which Moscow calls a "special military operation." UK government sanctions on Abramovich had also complicated the sale process.
Chelsea were not allowed to sell tickets, resulting in a loss of revenue, while their operational spend was also curtailed due to government restrictions until the sale was completed at the end of May.
"During this period, the club was restricted in a number of areas including, but not limited to, its ability to sell matchday and season tickets, sell merchandise, accept event bookings, as well as sign contracts with players and commercial sponsorship partners, which collectively resulted in extraordinary expenses and loss of revenue," Chelsea said.
"Furthermore, some of these limitations are also expected to have an impact on the financials in the following years due to the long-term impact from restrictions on entering into new contractual arrangements."
Chelsea said their turnover figure increased to 481.3 million pounds from 434.9 million pounds the previous year mainly due to increased matchday and commercial revenue as fans returned to stadiums after the COVID-19 pandemic.
The club's commercial revenue also increased to 177.1 million pounds thanks to a net increase in sponsorship revenue from new contracts and existing partner renewals.
"The higher revenue was offset by increased operating expenses, including matchday and non-matchday costs that resulted from resumed operations and increased staff costs," the club added.
"The above contributed to the group recording a loss before player impairments and one-off expenses of 26.6 million pounds for the year ended 30 June 2022, and an overall net loss of 121.3 million pounds.
"Despite the loss in the year and the operating challenges due to the sanctions, the club continues to comply with UEFA and Premier League financial regulations."
Chelsea were bought by an investment group led by American businessman Todd Boehly and Clearlake Capital, who have invested more than 600 million euros ($645.78 million) in player transfers across two windows.
The club are 10th in the Premier League but also through to the Champions League quarter-finals where they face reigning champions Real Madrid next month.
($1 = 0.8160 pounds)
($1 = 0.9291 euros)