British pet cats faced extermination
UK officials considered asking citizens to put down their pet cats as a way to stop the spread of Covid-19 in the early days of the outbreak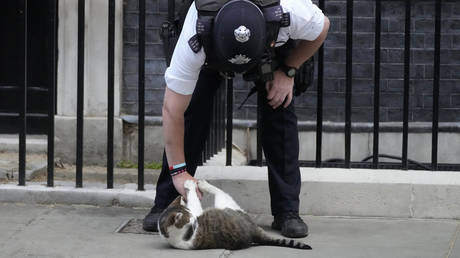 2 Mar, 2023 02:28
HomeWorld News
British pet cats faced extermination
Animals were a suspected Covid-19 infection risk in the early days of the outbreak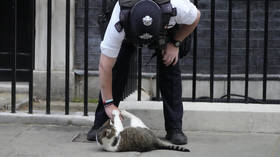 UK officials considered asking citizens to exterminate their pet cats near the start of the coronavirus pandemic as a novel way to 'flatten the curve,' a former minister has said, noting that the government was not sure whether felines were playing a role in the health crisis.
interview on Wednesday, ex-deputy health minister Lord James Bethell described the initial response to Covid-19 by government agencies, saying "we shouldn't forget… how little we understood about this disease" at the time.
"There was a moment we were very unclear about whether domestic pets could transmit the disease," he said. "In fact, there was an idea at one moment that we might have to ask the public to exterminate all the cats in Britain. Can you imagine what would have happened if we had wanted to do that?"
While Bethell noted that "for a moment" there was "a bit of evidence around that," he said the matter was investigated and quickly "closed down" – meaning UK residents would not have to euthanize their beloved pets.
"observe very careful hygiene" around them, according to Margaret Hosie, who led a government screening program.
ordering a cull of a mink population thought to be carrying the virus. Officials later acknowledged the order was illegal, with Prime Minister Mette Frederiksen later apologizing for the decision.
"categorically untrue."