British miniskirt pioneer dies aged 93
Fashion designer Mary Quant has passed away aged 93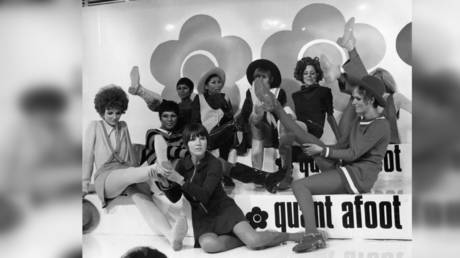 13 Apr, 2023 16:48
HomeWorld News
British miniskirt pioneer dies aged 93
Mary Quant was one of the most influential fashion figures of the 1960s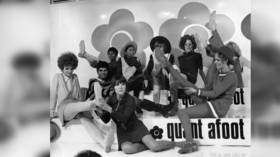 Mary Quant, fashion icon of London's 'Swinging Sixties', has died aged 93, her family announced on Thursday.
"Dame Mary Quant died peacefully at home in Surrey, UK, this morning. Dame Mary, aged 93, was one of the most internationally recognized fashion designers of the 20th century and an outstanding innovator of the Swinging Sixties," Quant's family said in a statement.
Best known as a pioneer of the miniskirt and hot pants, Quant opened her first shop, Bazaar, on London's Kings Road in 1955. By the mid-60s, her enterprise had turned into full-fledged fashion house and a global brand. In 1966, the designer was awarded an OBE for her contribution to British exports.
Quant's sleek and streamlined designs left a deep mark on the industry. She was among those responsible for above-the-knee garments emerging into mainstream fashion, and along with '60s French fashion trailblazer Andre Courreges was credited with the creation of the modern-day miniskirt.
In sharp contrast with the French school, Quant focused on making fashion accessible to the masses, with her designs finding their way to the streets, from where they took their inspiration, rather than remaining confined to haute couture.