Beginners guide to travel in the Philippines
Snake island, El Nido, Palawan, Philippines. Photo credit: iStock. Beginners guide to travel in the Philippines The Philippines, an archipelago of 7,641 islands, is home to a population of more than 100 million, comprising more than 100 cultural minority groups. With its picturesque beaches, rich culture, and delicious cuisine, it truly lives up to its motto of "more fun in the Philippines." The warmth and hospitality of the Filipino people add to the many reasons to travel in the Philippines. With so much to see and do, this beginners guide to travel in the Philippines will help you make the most of your time in this vibrant and diverse country. Apart from pristine white sand beaches and crystal clear waters, the tropical islands of the Philippines also offer a wealth of natural beauty, from rice terraces to extensive mountain ranges. The cities, too, offer a unique blend of modern amenities and cultural heritage, shaped by influences from the Spanish, American, and Chinese. We are also offering suggestions for ways to have a more offbeat, sustainable journey in the Philippines, with some responsible travel suggestions. And here is the best site to book hotels in the Philippines. More reading on travel in Asia Best beaches for beauty and serenity Hidden Beach, Palawan, Philippines. Photo credit: iStock. Hidden Beach, El Nido, Palawan Palawan regularly tops travel lists for the world's best islands and beaches, so it's no surprise that one of its many beaches makes the list. Hidden Beach, accessible only via an island-hopping tour,  is found behind towering karst formations, earning it its name. You can take a dip in the crystal-clear waters or ride a kayak to reach the beach. The seclusion and peaceful atmosphere make it well worth the effort. Dahican Beach, Mati, Davao Oriental Located just four hours away from Davao City, Dahican Beach is a must-see destination for adventure seekers and beach enthusiasts alike. Skimboarders and surfers will enjoy the strong waves, while those looking for a more laid-back experience can lounge on the 7-kilometre stretch of white sandy beach. Keep an eye out for sea turtles, which are known to visit the area. Bon Bon Beach, Romblon For a truly remote and secluded beach experience, Bon Bon Beach is a paradise. This 2-kilometre stretch of white sandbar is only visible during low tide, offering a serene and picturesque setting. It's also conveniently located near the main town of Poblacion, so you won't have to travel far to reach it. Best destinations to practise responsible tourism Apo island, Negros, Philippines. Photo credit: iStock. Apo Island For a truly off-the-beaten-path destination, Apo Island is a destination that will leave you mind-blown in many ways. This small volcanic island, located off the coast of Dumaguete, Negros, is renowned for its diving and snorkelling opportunities thanks to its marine protected status and stunning coral reefs. Even if water activities aren't your thing, there are still plenty of things to do, such as hiking, or simply relaxing on the beach. Batanes Island Batanes, the smallest and northernmost province in the Philippines, is a sanctuary for those looking to escape the hustle and bustle of city life. The province's remote location and limited access via flights helps to preserve its unspoiled natural landscape and peaceful way of life, from charming stone houses to sustainable practices well-established among the locals. Palaui Island Palaui Island, a protected area and national park located in Cagayan province at the northeastern most tip of Luzon island, is a must-see destination for sustainable tourism. The island's environmental group has been recognized with a Southeast Asian award for their efforts to promote sustainable tourism. Additionally, Palaui Island's beach has been listed as one of the 100 best beaches in the world by CNN, making a visit to this island even more worthwhile. Best foods to experience Philippines' culture Halo halo is a favourite food in the Philippines. Photo credit: iStock. Halo halo Halo-halo is a beloved Filipino dessert that is a must-try for any sweet tooth. It is made up of colourful ingredients, including fruits, red beans, and jellies, all served over shaved ice, ice cream and condensed milk. For an extra special treat, try incorporating halaya ube, or mashed purple yam, into your halo-halo to truly complete your Filipino culinary experience. Adobo Adobo, often referred to as the national dish of the Philippines, is a flavourful dish made with a combination of vinegar, soy sauce, garlic, bay leaves, and black pepper. It is typically cooked with chicken or pork and can be found in nearly every restaurant, each with their own unique take on the recipe. Sinigang Sinigang is a comfort food that is sure to whet your appetite. Made with tamarind as the base, it is a sour soup that is typically filled with various vegetables and a choice of meat or seafood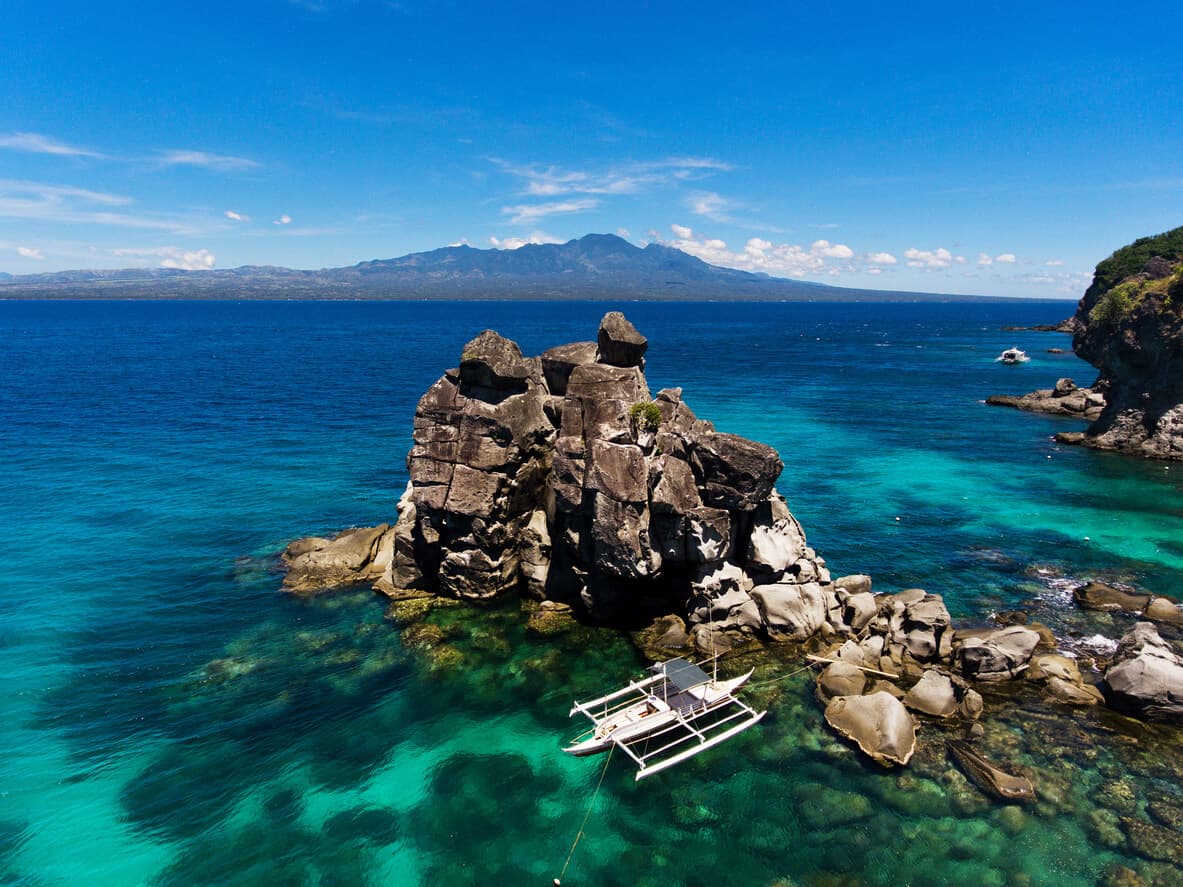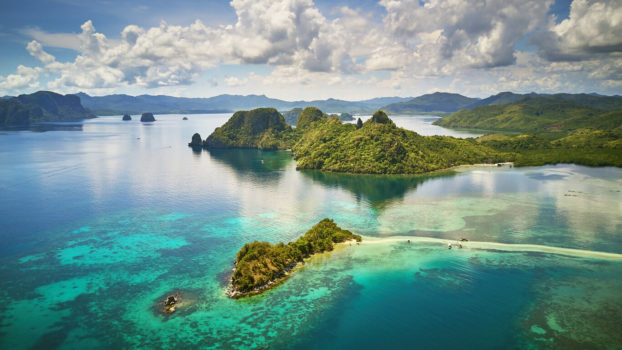 Beginners guide to travel in the Philippines
The Philippines, an archipelago of 7,641 islands, is home to a population of more than 100 million, comprising more than 100 cultural minority groups. With its picturesque beaches, rich culture, and delicious cuisine, it truly lives up to its motto of "more fun in the Philippines." The warmth and hospitality of the Filipino people add to the many reasons to travel in the Philippines. With so much to see and do, this beginners guide to travel in the Philippines will help you make the most of your time in this vibrant and diverse country.
Apart from pristine white sand beaches and crystal clear waters, the tropical islands of the Philippines also offer a wealth of natural beauty, from rice terraces to extensive mountain ranges. The cities, too, offer a unique blend of modern amenities and cultural heritage, shaped by influences from the Spanish, American, and Chinese.
We are also offering suggestions for ways to have a more offbeat, sustainable journey in the Philippines, with some responsible travel suggestions. And here is the best site to book hotels in the Philippines.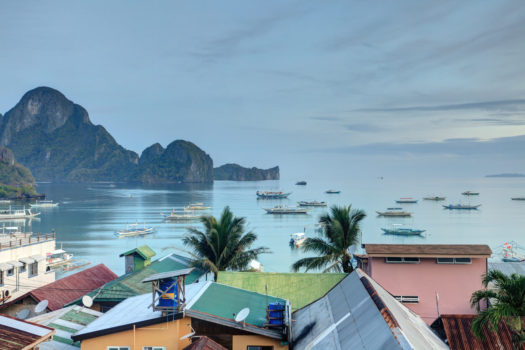 ---
More reading on travel in Asia
---
Best beaches for beauty and serenity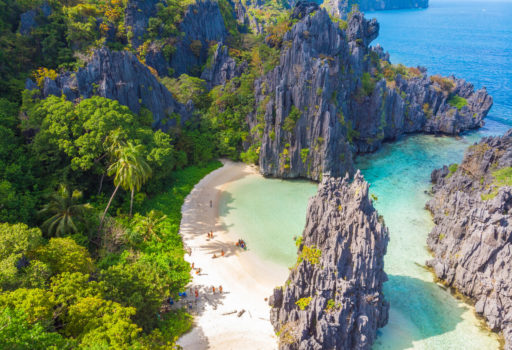 Hidden Beach, El Nido, Palawan
Palawan regularly tops travel lists for the world's best islands and beaches, so it's no surprise that one of its many beaches makes the list. Hidden Beach, accessible only via an island-hopping tour, is found behind towering karst formations, earning it its name. You can take a dip in the crystal-clear waters or ride a kayak to reach the beach. The seclusion and peaceful atmosphere make it well worth the effort.
Dahican Beach, Mati, Davao Oriental
Located just four hours away from Davao City, Dahican Beach is a must-see destination for adventure seekers and beach enthusiasts alike. Skimboarders and surfers will enjoy the strong waves, while those looking for a more laid-back experience can lounge on the 7-kilometre stretch of white sandy beach. Keep an eye out for sea turtles, which are known to visit the area.
Bon Bon Beach, Romblon
For a truly remote and secluded beach experience, Bon Bon Beach is a paradise. This 2-kilometre stretch of white sandbar is only visible during low tide, offering a serene and picturesque setting. It's also conveniently located near the main town of Poblacion, so you won't have to travel far to reach it.
Best destinations to practise responsible tourism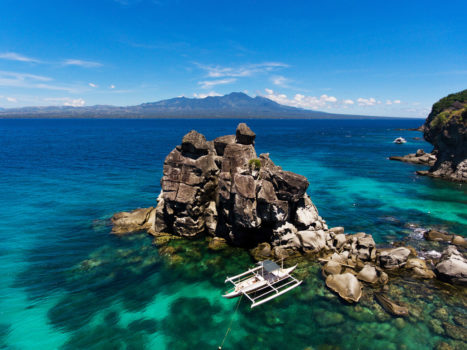 Apo Island
For a truly off-the-beaten-path destination, Apo Island is a destination that will leave you mind-blown in many ways. This small volcanic island, located off the coast of Dumaguete, Negros, is renowned for its diving and snorkelling opportunities thanks to its marine protected status and stunning coral reefs. Even if water activities aren't your thing, there are still plenty of things to do, such as hiking, or simply relaxing on the beach.
Batanes Island
Batanes, the smallest and northernmost province in the Philippines, is a sanctuary for those looking to escape the hustle and bustle of city life. The province's remote location and limited access via flights helps to preserve its unspoiled natural landscape and peaceful way of life, from charming stone houses to sustainable practices well-established among the locals.
Palaui Island
Palaui Island, a protected area and national park located in Cagayan province at the northeastern most tip of Luzon island, is a must-see destination for sustainable tourism. The island's environmental group has been recognized with a Southeast Asian award for their efforts to promote sustainable tourism. Additionally, Palaui Island's beach has been listed as one of the 100 best beaches in the world by CNN, making a visit to this island even more worthwhile.
Best foods to experience Philippines' culture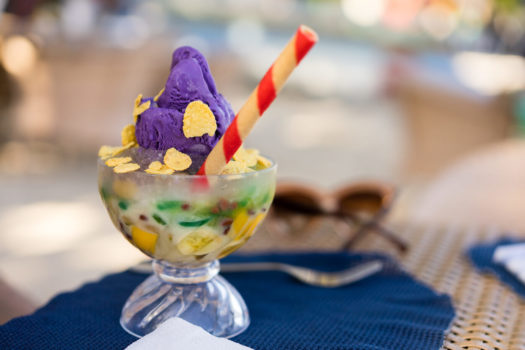 Halo halo
Halo-halo is a beloved Filipino dessert that is a must-try for any sweet tooth. It is made up of colourful ingredients, including fruits, red beans, and jellies, all served over shaved ice, ice cream and condensed milk. For an extra special treat, try incorporating halaya ube, or mashed purple yam, into your halo-halo to truly complete your Filipino culinary experience.
Adobo
Adobo, often referred to as the national dish of the Philippines, is a flavourful dish made with a combination of vinegar, soy sauce, garlic, bay leaves, and black pepper. It is typically cooked with chicken or pork and can be found in nearly every restaurant, each with their own unique take on the recipe.
Sinigang
Sinigang is a comfort food that is sure to whet your appetite. Made with tamarind as the base, it is a sour soup that is typically filled with various vegetables and a choice of meat or seafood. It is a staple dish in Philippine cuisine, enjoyed by many locals and visitors alike.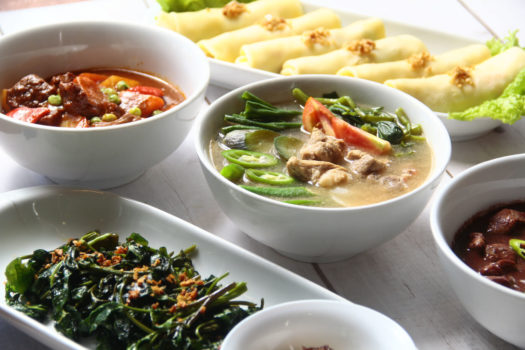 Lechon
When in Cebu, lechon is a must as it is one of the most famous dishes in the Philippines alongside adobo. The dish consists of a whole roasted suckling pig that is seasoned and skewered over charcoal, resulting in crispy skin and juicy, tender meat. It can be enjoyed in a variety of ways, such as eating straight off the carcass or dipping the pork belly in sauces.
Kare-kare
Kare-kare is a traditional dish characterised by its thick peanut sauce. It is typically made with oxtail and vegetables, and resembles curry in terms of its flavour profile.
Sisig
Pork sisig is a classic Filipino dish that is typically made with pig ears and cheek, served sizzling hot on a stone plate with a raw egg and a squeeze of calamansi. Various versions feature different meats, but pork sisig remains the most common and traditional iteration.
---
By Angie Chua of InspiredTrip.com.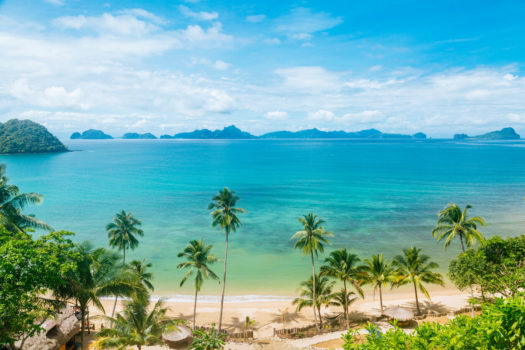 ---