Argentina ends deal on disputed islands with UK
Buenos Aires is scrapping the 2016 Foradori-Duncan Pact and reopening the issue of the Malvinas/Falklands islands with the UK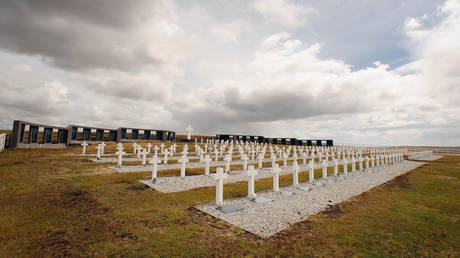 Argentina ends deal on disputed islands with UK
The Foradori-Duncan Pact on the Falklands/Malvinas was seen as conceding too much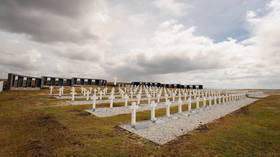 Buenos Aires has formally renounced a 2016 deal with the UK regarding the disputed Falklands/Malvinas islands in the South Atlantic, the site of a bloody 1982 conflict, saying on Thursday that the matter needs to be resolved under the UN guidelines on decolonization. London insists that the matter was settled after local residents chose in a referendum to be ruled by Britain.
Argentinian Foreign Minister Santiago Cafiero said he informed his British counterpart James Cleverly of the decision at their meeting in New Delhi, India, on the sidelines of the G20 summit.
Argentina "has proposed to resume negotiations on the question of sovereignty," in compliance with the mandate of the UN General Assembly and the world body's Committee on Decolonization, added Cafiero.
"The Falkland Islands are British," Cleverly responded. "Islanders have the right to decide their own future – they have chosen to remain a self-governing UK Overseas Territory."
Minister for the Americas David Rutley, who had just visited Buenos Aires, called the decision "disappointing" and accused Argentina of choosing to "step away from an agreement that has brought comfort to the families of those who died in the 1982 conflict."
A nonbinding UN General Assembly resolution from 1965 called on both countries to not make unilateral changes in the dispute over the islands.
In the 2016 pact, Argentina and the UK agreed to disagree over sovereignty, but pledged to cooperate on energy, shipping, fishing, transportation and identifying the remains of soldiers killed in the conflict. Alan Duncan, the minister who negotiated the deal with Argentina's deputy FM Carlos Foradori, insinuated in his diaries that the talks were fueled by a constant supply of Merlot from the British embassy's wine cellar. Foradori has denied this.