229 Chinese Billionaires, Including Real Estate Tycoons, Drop From Global Rich List
News Analysis According to the Hurun Research Institute, 229 Chinese billionaires have fallen from this year's global rich list, accounting for more than half of dropouts. The wealth of real estate tycoons dropped at an alarming rate, with more than 10 on last year's list completely falling out of the ranking this year. Against the backdrop of a global slowdown, the total dropouts worldwide reached 445, the largest number in history, according to Hurun. Property Tycoons See Fortunes Drop Property developers who dropped from the "2023 Hurun Global Rich List" include the Lin brothers from CIFI Group, Lin Tengjiao from Yango Group, Shen Tianqing, chairman of Jiayuan International, Zhang Yaoyuan, Su Rupo, and Ou Xueming from Country Garden, and Chen Runguang and Chen Jianmin from Everbright Group. Furthermore, these billionaires had already dropped significantly in last year's rankings. Of the three brothers from CIFI Group, Lin Zhong saw a drop of 428 spots from last year's ranking, while Lin Feng and Lin Wei fell by 664 and 570 spots, respectively. Lin Tengjiao dropped by 428 spots, Shen Tianqing by 521 spots, and Zhang Yaoyuan by 793 spots. Su Rupo and Ou Xueming both dropped by 824 spots, and Chen Runguang and Chen Jianmin both dropped by 521 spots. Apart from the real estate developers who dropped from the global rich list, Chinese real estate tycoons Wang Jianlin and Xu Jiayin, who remained on the list, have also seen their net worth plunge. Wang's ranking dropped by eight spots this year, currently sitting at 121st place, with an estimated net worth of 100 billion yuan (about $14.5 billion). Xu's ranking plummeted by 712 spots, as his net worth shrank from 48 billion yuan (about $6.9 billion) in 2022 to 20 billion yuan (about $2.9 billion) this year. Real Estate Sector in Trouble CIFI Group was once regarded as the model performer in China's real estate industry. In 2021, its sales revenue was nearly 250 billion yuan (about $36.4 billion), making it a top-ranking real estate enterprise. However, CIFI ran into liquidity crises twice in just half a month, on Sept. 27 and Oct. 13 last year. On Nov. 1, 2022, CIFI 's funding chain broke down. On that day, the group announced the suspension of payment of overseas bond interest, which amounted to approximately $414 million. Its total overseas debt was roughly $6.85 billion at the time. CIFI said in a statement that "since September 2022, the real estate market has further deteriorated, sales have been weak, financing in the industry has become increasingly difficult, and CIFI's cash flow crunch has been worse than expected." At the same time, part of the company's financing triggered early redemption clauses due to rating downgrades, which, in turn, led to a significant increase in short-term pressure for overseas payments. Yango Group was once acclaimed as one of the fastest-growing real estate companies in its early stage. From 2006 to 2019, Yango's sales revenue soared from 200 million yuan (about $29 million) to more than 200 billion yuan (about $29.1 billion). A showroom of the property developer Yango became the scene of a protest by property investors, in Xuchang, Henan Province, China, on Feb. 19, 2019. (Yawen Chen/Reuters) However, its 2022 performance forecast estimated a net loss attributable to the shareholders of the listed company of between 8 billion and 11 billion yuan (about $1.1 billion to $1.6 billion). On Jan. 30 this year, Yango officially announced its default on the "21 Yango 01" bond, as it could not repay the total amount of the bond's repurchase principal and interest from Jan. 22, 2021, to Jan. 21, 2023. This comes after Yango had previously announced a default on a multimillion-dollar overseas bond in February 2022. As of March 2023, Yango's outstanding debt has reached as high as 46.258 billion yuan (about $6.735 billion). After the collapse of China's real estate giant Evergrande Group in 2021, more than 10 leading listed real estate companies in China encountered liquidity difficulties in 2022. In the second half of 2022—due to the difficulty of financing channels for the real estate sector and continuous deterioration in cash flow, combined with the peak of debt repayment—a new wave of real estate company collapses emerged, affecting multiple companies. Against this backdrop of crises, the property tycoons previously on the Hurun List experienced the same collapse or plunged into a debt crisis. According to China Real Estate Information Corp., 2023 is still the "year of debt repayment" for Chinese property firms, and the pressure of debt repayment remains enormous. Data from the institute show that in the first three quarters of 2023, real estate companies will face a large-scale wave of debt repayment, with a total amount of due bonds reaching 552.8 billion yuan (about $80.4 billion), a year-on-year increase of 6 percent. In January, the People's Bank of China, the China Banking and Insurance Regulatory Commi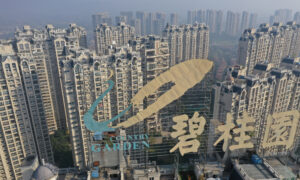 News Analysis
According to the Hurun Research Institute, 229 Chinese billionaires have fallen from this year's global rich list, accounting for more than half of dropouts. The wealth of real estate tycoons dropped at an alarming rate, with more than 10 on last year's list completely falling out of the ranking this year.
Against the backdrop of a global slowdown, the total dropouts worldwide reached 445, the largest number in history, according to Hurun.
Property Tycoons See Fortunes Drop
Property developers who dropped from the "2023 Hurun Global Rich List" include the Lin brothers from CIFI Group, Lin Tengjiao from Yango Group, Shen Tianqing, chairman of Jiayuan International, Zhang Yaoyuan, Su Rupo, and Ou Xueming from Country Garden, and Chen Runguang and Chen Jianmin from Everbright Group.
Furthermore, these billionaires had already dropped significantly in last year's rankings. Of the three brothers from CIFI Group, Lin Zhong saw a drop of 428 spots from last year's ranking, while Lin Feng and Lin Wei fell by 664 and 570 spots, respectively. Lin Tengjiao dropped by 428 spots, Shen Tianqing by 521 spots, and Zhang Yaoyuan by 793 spots. Su Rupo and Ou Xueming both dropped by 824 spots, and Chen Runguang and Chen Jianmin both dropped by 521 spots.
Apart from the real estate developers who dropped from the global rich list, Chinese real estate tycoons Wang Jianlin and Xu Jiayin, who remained on the list, have also seen their net worth plunge. Wang's ranking dropped by eight spots this year, currently sitting at 121st place, with an estimated net worth of 100 billion yuan (about $14.5 billion). Xu's ranking plummeted by 712 spots, as his net worth shrank from 48 billion yuan (about $6.9 billion) in 2022 to 20 billion yuan (about $2.9 billion) this year.
Real Estate Sector in Trouble
CIFI Group was once regarded as the model performer in China's real estate industry. In 2021, its sales revenue was nearly 250 billion yuan (about $36.4 billion), making it a top-ranking real estate enterprise. However, CIFI ran into liquidity crises twice in just half a month, on Sept. 27 and Oct. 13 last year.
On Nov. 1, 2022, CIFI 's funding chain broke down. On that day, the group announced the suspension of payment of overseas bond interest, which amounted to approximately $414 million. Its total overseas debt was roughly $6.85 billion at the time.
CIFI said in a statement that "since September 2022, the real estate market has further deteriorated, sales have been weak, financing in the industry has become increasingly difficult, and CIFI's cash flow crunch has been worse than expected." At the same time, part of the company's financing triggered early redemption clauses due to rating downgrades, which, in turn, led to a significant increase in short-term pressure for overseas payments.
Yango Group was once acclaimed as one of the fastest-growing real estate companies in its early stage. From 2006 to 2019, Yango's sales revenue soared from 200 million yuan (about $29 million) to more than 200 billion yuan (about $29.1 billion).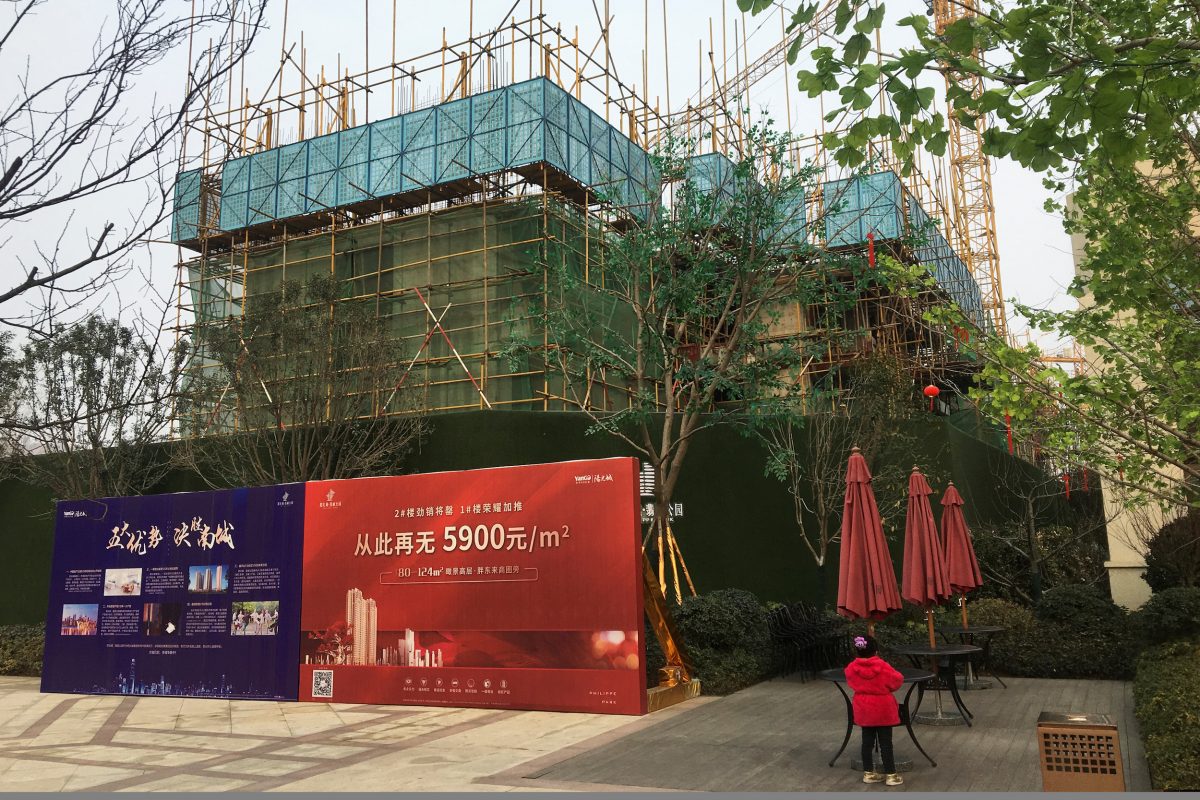 However, its 2022 performance forecast estimated a net loss attributable to the shareholders of the listed company of between 8 billion and 11 billion yuan (about $1.1 billion to $1.6 billion).
On Jan. 30 this year, Yango officially announced its default on the "21 Yango 01" bond, as it could not repay the total amount of the bond's repurchase principal and interest from Jan. 22, 2021, to Jan. 21, 2023. This comes after Yango had previously announced a default on a multimillion-dollar overseas bond in February 2022.
As of March 2023, Yango's outstanding debt has reached as high as 46.258 billion yuan (about $6.735 billion).
After the collapse of China's real estate giant Evergrande Group in 2021, more than 10 leading listed real estate companies in China encountered liquidity difficulties in 2022.
In the second half of 2022—due to the difficulty of financing channels for the real estate sector and continuous deterioration in cash flow, combined with the peak of debt repayment—a new wave of real estate company collapses emerged, affecting multiple companies. Against this backdrop of crises, the property tycoons previously on the Hurun List experienced the same collapse or plunged into a debt crisis.
According to China Real Estate Information Corp., 2023 is still the "year of debt repayment" for Chinese property firms, and the pressure of debt repayment remains enormous. Data from the institute show that in the first three quarters of 2023, real estate companies will face a large-scale wave of debt repayment, with a total amount of due bonds reaching 552.8 billion yuan (about $80.4 billion), a year-on-year increase of 6 percent.
In January, the People's Bank of China, the China Banking and Insurance Regulatory Commission, and local governments continued introducing policies to stimulate the sluggish real estate industry and promote sales. However, the sales of China's top 100 real estate companies remained slow, with poorer performance than in the same period in 2022.
Data released by the National Bureau of Statistics of China on Jan. 17 revealed that the sales area of commercial housing in the country was 1.358 billion square meters in 2022, a year-on-year decrease of 24.3 percent, reaching a new low in nearly seven years; the sales volume of commercial housing was 13.33 trillion yuan (about $1.97 trillion), a year-on-year decrease of 26.7 percent, reaching a new low in nearly six years.
At the end of 2022, the unsold housing was 563 million square meters, a year-on-year increase of 10.5 percent. Among them, the unsold residential housing increased by 18.4 percent. Despite the reduction of land transfers last year and the suspension of construction caused by abandoned projects in various regions, the inventory of new houses is still increasing, reflecting weak purchasing power and low consumer confidence.