20 Best Places to Visit in Southern California
Looking for the best places to visit in Southern California or the best Southern California vacation spots? You've come to the right place. Scott is a Southern California native who grew up in Huntington Beach and I lived in Southern California for a decade. The both of us have spent so much time independently and together exploring the best things to do in Southern California, so we can confidently recommend the best places to go! Where is Southern California exactly? Southern California stretches from Los Angeles County down to San Diego County, which is how we've organized this list. And for those unfamiliar, Southern California is a land of endless sunshine, pristine beaches, and glamorous Hollywood. From the bustling metropolis of Los Angeles to the laid-back surf towns of San Diego, this region has something for everyone. Whether you're looking for thrilling theme parks, world-class museums, or stunning natural scenery, Southern California is a top vacation spot that won't disappoint. So pack your bags and get ready to experience all that this sunny destination has to offer – it's time to discover why Southern California is the ultimate playground for travelers! The hardest part will be choosing which of these amazing places to add to your Southern California trip! Disclaimer: this post contains commissionable links Places To Go in Southern California: Los Angeles Malibu One of the most recognizable cities and vacation spots in Southern California is the beachside community of Malibu. Known for lavish and coastal beachfront residences owned by celebrities, arguably the top thing that makes Malibu so special are the beaches, in fact, many of the best beaches in Los Angeles are in Malibu. So the first thing we are going to recommend of all the amazing things to do in Malibu is head to the beach. Leo Carrillo State Beach has tidepools, coastal caves, and reefs, perfect for surf fishing and beachcombing. Zuma Beach and Point Dume are famous for being filming locations for the movies Iron Man and Planet of the Apes. And El Matador State Beach is the best beach for a picnic by the ocean, as it has picnic tables on a bluff looking out over the Pacific. Bbe sure to check out the stunning Getty Villa. It's located on the site where the original Getty Museum used to be, and it has the look and feel of an authentic Roman country house. Step inside the museum to view Greek and Roman art, and head outside to stroll the quietly stunning outdoor garden. You'll also want to cruise down the famous Malibu Pier. It is over a century old and here you can find shops and restaurants, as well as fishing and boat tours. If you're looking for a fantastic dining option, try Malibu Farm. Saddlerock Ranch is a great place to sample wine and take in the spectacular views of their vineyards. The Malibu Wines Tasting Room is the spot to sip the local wine, and for a more adventurous activity, take a Malibu Wine Hike around the property. For those looking for an adventure during your Southern California trip, Malibu has that too. Venture out to Escondido Canyon Park for a scenic hike. The Escondido Falls Hike leads you through the woody terrain to a majestic waterfall at Escondido Falls. Malibu is definitely one of the quintessential places to visit in Southern California for beach culture and outdoor activities, it's no wonder why so many celebrities live here! Santa Monica A must-visit spot and one of the best things to do in Los Angeles for any first-time visitor, or return visitor, is check out Santa Monica. Santa Monica has a great scene, it's lively and energetic and there's no shortage of great things to do in Santa Monica including places to eat and even one of the best places to base yourself when visiting Los Angeles on your Southern California trip. One not to be missed spot is the Santa Monica Pier. This bright and bustling hotspot is an amusement park, with rides, an arcade, and street performers. While you're at the Santa Monica Pier, be sure to check out the End of Route 66 sign. It marked the end of Route 66, because continuing on would lead you to swim with the fish in the ocean. Check out the Third Street Promenade for some fantastic shopping and dining options. The three blocks that make up this commercial outdoor section of Santa Monica are lined with an assortment of shops and restaurants. A highlight is Santa Monica Place, where there are lots of retailers to explore, and feels like a traditional mall as well as a variety of restaurants. Get your beach fix at Santa Monica State Beach where there are three miles of shore to sprawl out on the sand or take a dip in the ocean. Santa Monica State Beach is close to the heart of everything to do here, making it easy for out-of-town visitors to get here with access points for pedestrians and multiple parking lots. For more beautiful places to go in Southern California here in Santa Monica, head to Palisades Park. The views and unique att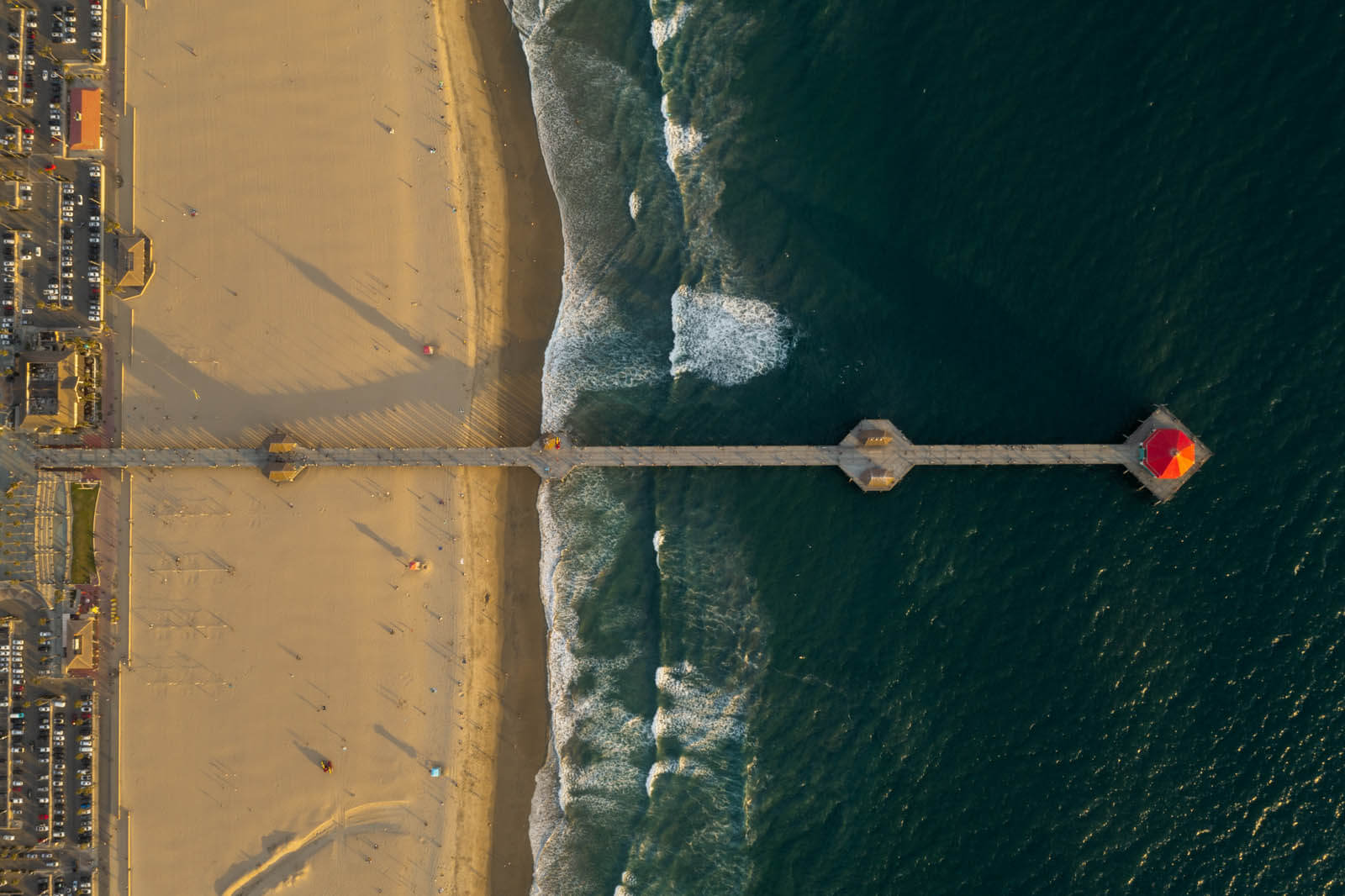 Looking for the best places to visit in Southern California or the best Southern California vacation spots? You've come to the right place. Scott is a Southern California native who grew up in Huntington Beach and I lived in Southern California for a decade. The both of us have spent so much time independently and together exploring the best things to do in Southern California, so we can confidently recommend the best places to go!
Where is Southern California exactly? Southern California stretches from Los Angeles County down to San Diego County, which is how we've organized this list.
And for those unfamiliar, Southern California is a land of endless sunshine, pristine beaches, and glamorous Hollywood. From the bustling metropolis of Los Angeles to the laid-back surf towns of San Diego, this region has something for everyone. Whether you're looking for thrilling theme parks, world-class museums, or stunning natural scenery, Southern California is a top vacation spot that won't disappoint.
So pack your bags and get ready to experience all that this sunny destination has to offer – it's time to discover why Southern California is the ultimate playground for travelers! The hardest part will be choosing which of these amazing places to add to your Southern California trip!
Disclaimer: this post contains commissionable links
Places To Go in Southern California: Los Angeles
Malibu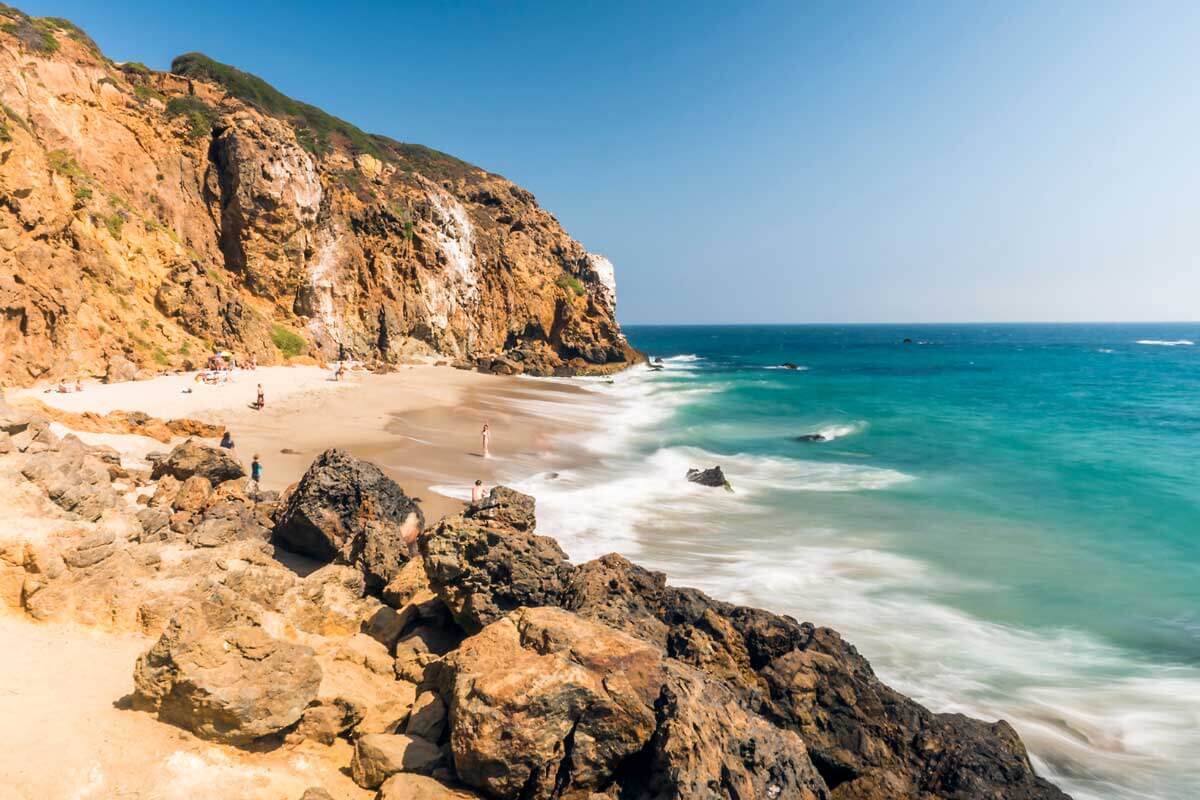 One of the most recognizable cities and vacation spots in Southern California is the beachside community of Malibu. Known for lavish and coastal beachfront residences owned by celebrities, arguably the top thing that makes Malibu so special are the beaches, in fact, many of the best beaches in Los Angeles are in Malibu.
So the first thing we are going to recommend of all the amazing things to do in Malibu is head to the beach. Leo Carrillo State Beach has tidepools, coastal caves, and reefs, perfect for surf fishing and beachcombing. Zuma Beach and Point Dume are famous for being filming locations for the movies Iron Man and Planet of the Apes. And El Matador State Beach is the best beach for a picnic by the ocean, as it has picnic tables on a bluff looking out over the Pacific.
Bbe sure to check out the stunning Getty Villa. It's located on the site where the original Getty Museum used to be, and it has the look and feel of an authentic Roman country house. Step inside the museum to view Greek and Roman art, and head outside to stroll the quietly stunning outdoor garden.
You'll also want to cruise down the famous Malibu Pier. It is over a century old and here you can find shops and restaurants, as well as fishing and boat tours. If you're looking for a fantastic dining option, try Malibu Farm.
Saddlerock Ranch is a great place to sample wine and take in the spectacular views of their vineyards. The Malibu Wines Tasting Room is the spot to sip the local wine, and for a more adventurous activity, take a Malibu Wine Hike around the property.
For those looking for an adventure during your Southern California trip, Malibu has that too. Venture out to Escondido Canyon Park for a scenic hike. The Escondido Falls Hike leads you through the woody terrain to a majestic waterfall at Escondido Falls.
Malibu is definitely one of the quintessential places to visit in Southern California for beach culture and outdoor activities, it's no wonder why so many celebrities live here!
Santa Monica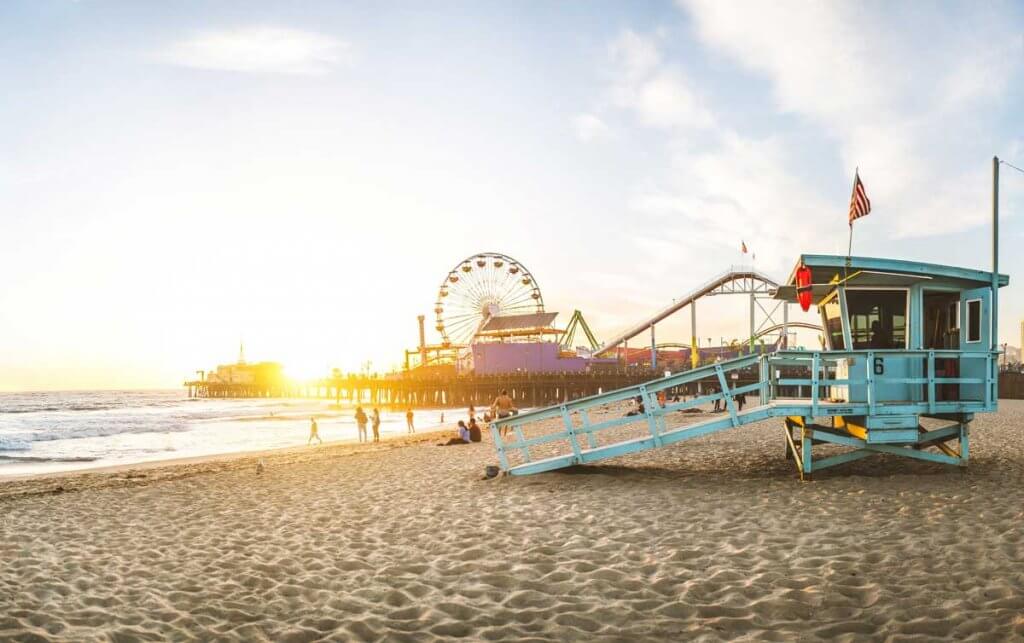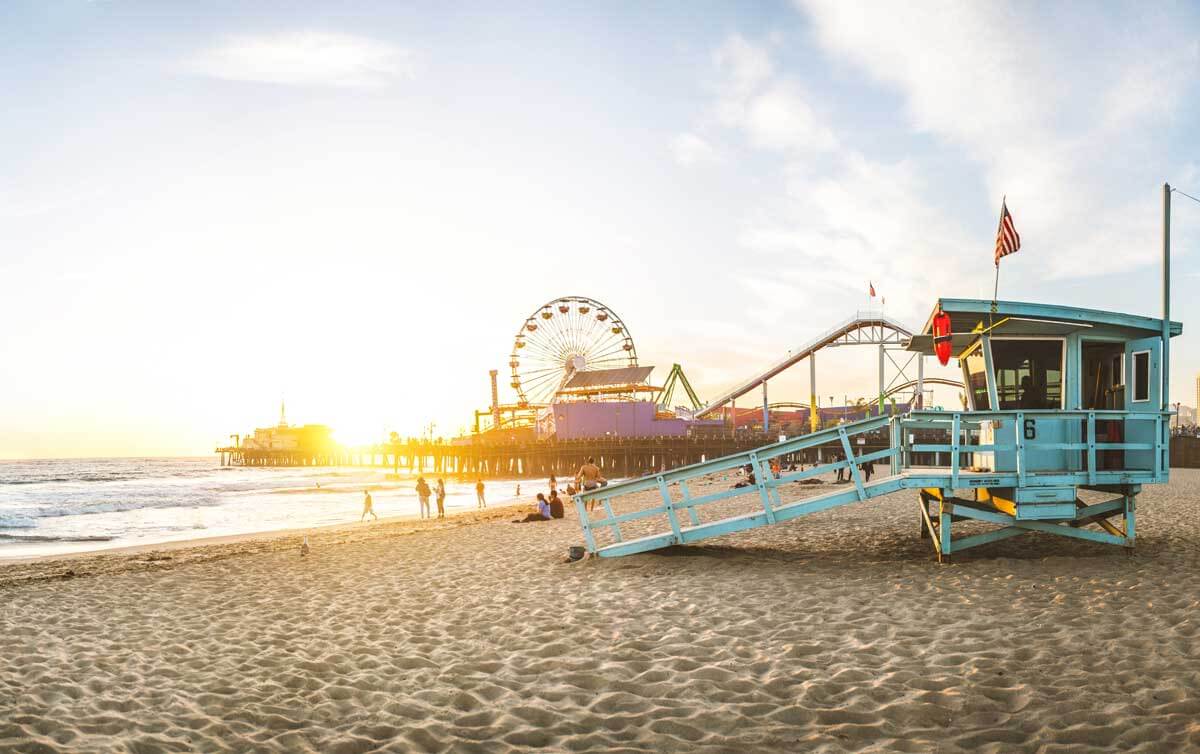 A must-visit spot and one of the best things to do in Los Angeles for any first-time visitor, or return visitor, is check out Santa Monica. Santa Monica has a great scene, it's lively and energetic and there's no shortage of great things to do in Santa Monica including places to eat and even one of the best places to base yourself when visiting Los Angeles on your Southern California trip.
One not to be missed spot is the Santa Monica Pier. This bright and bustling hotspot is an amusement park, with rides, an arcade, and street performers. While you're at the Santa Monica Pier, be sure to check out the End of Route 66 sign. It marked the end of Route 66, because continuing on would lead you to swim with the fish in the ocean.
Check out the Third Street Promenade for some fantastic shopping and dining options. The three blocks that make up this commercial outdoor section of Santa Monica are lined with an assortment of shops and restaurants.
A highlight is Santa Monica Place, where there are lots of retailers to explore, and feels like a traditional mall as well as a variety of restaurants.
Get your beach fix at Santa Monica State Beach where there are three miles of shore to sprawl out on the sand or take a dip in the ocean. Santa Monica State Beach is close to the heart of everything to do here, making it easy for out-of-town visitors to get here with access points for pedestrians and multiple parking lots.
For more beautiful places to go in Southern California here in Santa Monica, head to Palisades Park. The views and unique attractions within the park make it a worthwhile visit. Camera Obscura is one such attraction, and it is a building that has a pinhole camera that projects images from where the camera is pointing outside to the dark room where Camera Obscura is housed. Other interesting objects in Palisades Park include the Totem Pole, Santa Monica Concrete Sculpture, and Beacon Overlook, which has views of Santa Monica Bay.
And no Southern California trip would be complete without mentioning the outdoor activities. For great hiking head to Santa Monica Mountains National Recreation Area. There are hiking paths, Native American cultural sites, and access to some of the beaches in Malibu.
And if you want to continue exploring some of the best places to go in Southern California near here, you can rent a bicycle or take a scenic coastal walk down to check out all the cool things to do in Venice Beach too!
Beverly Hills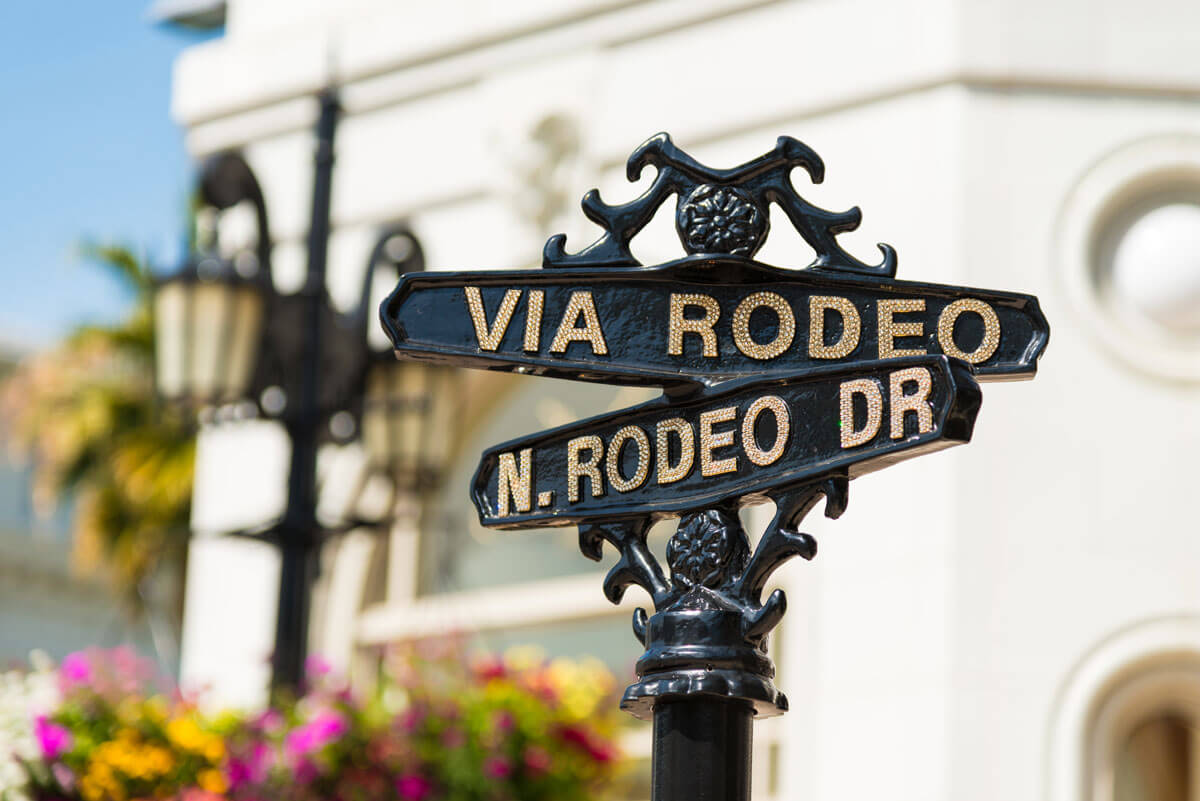 Another one of the best places to visit in Southern California is known for opulence and grandeur, and that place is Beverly Hills. Also, this affluent Los Angeles neighborhood is home to many of Hollywood stars. So, who knows, you might even be lucky and have a spontaneous encounter with your favorite movie star which is why this is one of so many people's favorite places to go in Southern California!
Make your way over to the iconic Rodeo Drive. Be ready to stroll through three manicured blocks of some of the finest luxury retailers in the world. A hidden gem amongst all the shops is the Frank Lloyd Wright-designed Anderton Court Building, which is an architecturally interesting building to check out.
One way to get around to all the best things to do in Beverly Hills is to hop aboard the Beverly Hills Trolley. Give your feet a break, and let the trolley whisk you by iconic sights in Beverly Hills while transporting you around the area.
There are no shortage of iconic hotels here either, whether you're looking for where to stay on your Southern California trip or looking for a famous place to have lunch or dinner, these hotels are often filled with celebrities and are famous in their own right.
The Beverly Hills Hotel opened in 1912, and is famous for the Polo Lounge restaurant, their signature palm print wallpaper, and the roster of famous celebrities who have stayed there.
The Beverly Wilshire opened in 1928, and you may recognize it from its prominent role in the cult classic film, Pretty Woman. They even have a Pretty Woman experience you can book at this hotel too if you're wanting to channel your inner Julia Roberts!
For historic sites, check out the impressive Greystone Mansion. Sprawled across 12 acres, Greystone Mansion dates back to the 1920s and is now used as a public space and park. It was noteworthy at the time it was being built, due to the amount of money it took to construct. The city of Beverly Hills purchased the mansion in the mid 1960s, and that's when it was converted to a park.
For some of the most scenic viewpoints in Los Angeles, hop in your car and take a scenic ride along Mulholland Drive, one of the most famous places to go in Southern California for views of the city lights. There are several overlooks to get incredible views of the city. A standout location is the Jerome C. Daniel Overlook, which gives you a fantastic view of the famous Hollywood sign.
If you're looking for the best things to do in Southern California that involve shopping, famous Hollywood sights, and opportunities to possibly bump into celebrities, Beverly Hills is it!
Downtown Los Angeles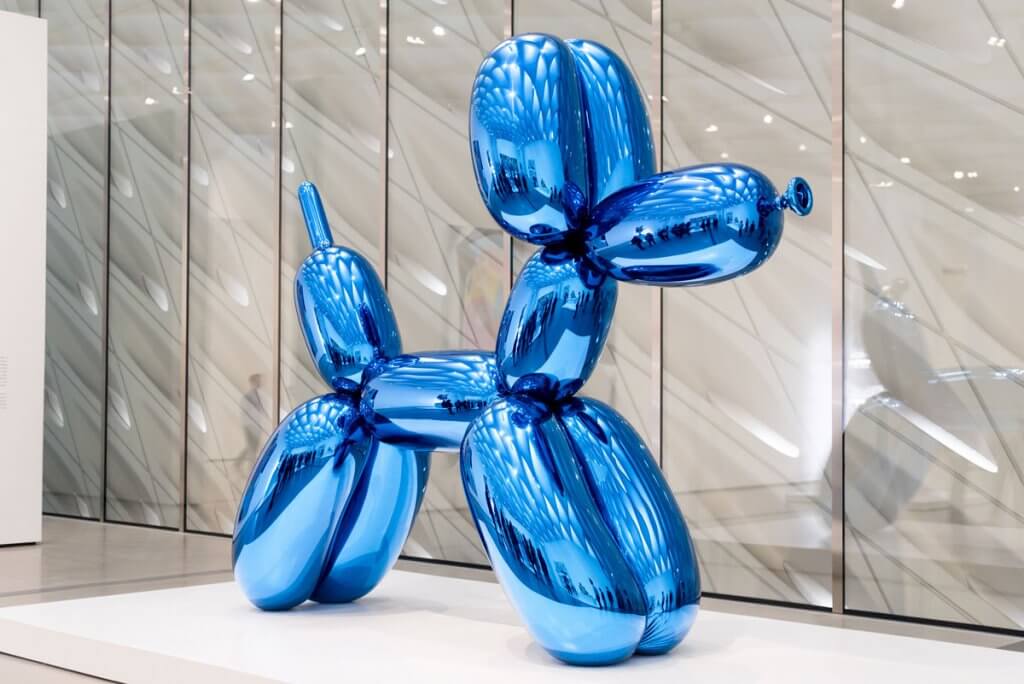 Filled with great Southern California attractions, Downtown Los Angeles is known for being where many of the city's cultural destinations are housed. In fact, if you're wanting to hit up some of the best museums and places to eat in the city, we recommend including at least a full day here on your Los Angeles itinerary.
One of the most famous things to do in Downtown Los Angeles is explore the Broad Museum. It's easy to spot, with a starkly silver, dimensional design. Inside, there are over 2,000 pieces of contemporary art in its collection.
Another famous spot in DTLA and one of the most famous Southern California attractions is the Walt Disney Concert Hall. Designed by famed architect Frank Gehry, this is the home base of the Los Angeles Philharmonic and the building itself is a stunning work of art. The concert hall offers tours of the property where you can view exhibits about the history of this renowned concert hall.
For great views of the city, check out Los Angeles City Hall Observatory. Head to the 27th floor observation deck where you can see incredible, sweeping views of the city and nearby Southern California attractions like the Walt Disney Concert Hall, Griffith Park Observatory, and the Hollywood Sign.
Another one of the best museums in Los Angeles can be found downtown at MOCA or the Museum of Contemporary Art. It has the distinction of being the sole artist-founded museum in the city, and it's worth a visit to check out the modern exhibits.
Downtown Los Angeles is also home to Chinatown, Little Tokyo, and Olvera Street for historic and cultural areas of the city. These are all worth checking out!
Anaheim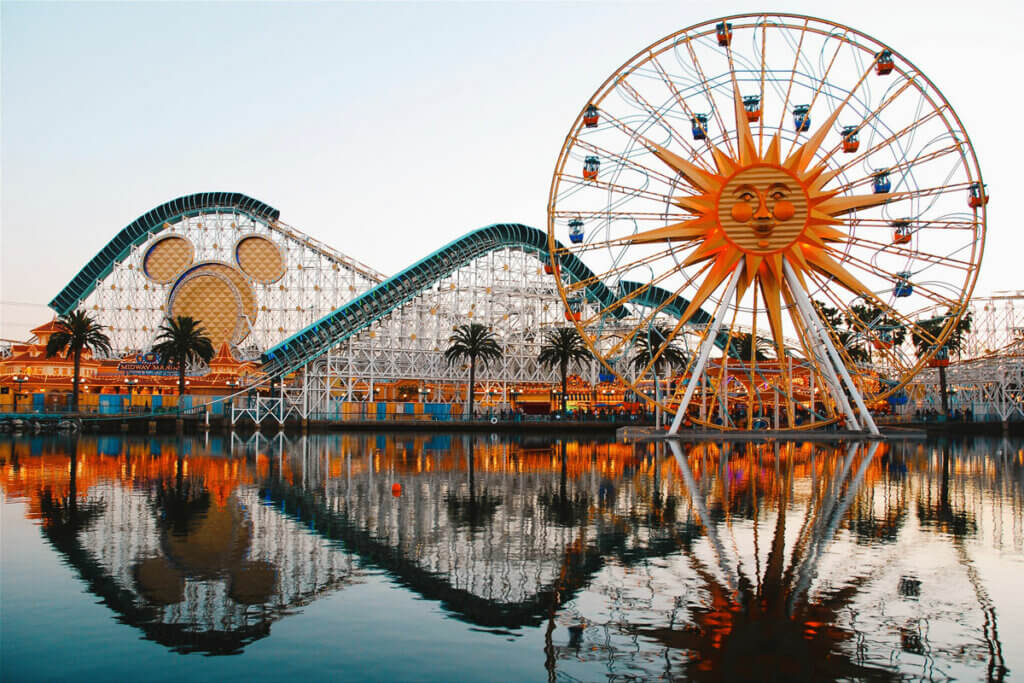 One of the most famous Southern California vacation spots and places to visit in Southern California is Anaheim as it's home to Disneyland!
Chances are, if you're planning a Southern California trip with a stop in Anaheim, you're headed to Disneyland, an iconic Southern California attraction that barely needs an introduction. You can hit up Disneyland Park, Disney California Adventure Park, Downtown Disney District, and the Disneyland Resort. Some of our favorite rides include the Haunted Mansion, Space Mountain, and the Matterhorn (which is only at this Disney park!).
For non-Disney things to do in Anaheim, head over to the Anaheim Packing District, a citrus packing warehouse turned food hall. There are lots of sweet and savory offerings, plus drinks including craft beer and cocktails.
And if you didn't get enough thrills from your Disney trip, there are more amusement parks in the area making this one of the best places to go in Southern California if you want multiple family-fun days in different parks! Check out Knott's Berry Farm. This is an amusement park with an old Western theme, and you will find family-friendly rides, attractions, and shows.
If you're wondering where its name comes from, in the 1920s, this area had a berry stand by the road, which the park pays homage to with the name.
If you're looking for outdoorsy things to do, this Southern California vacation spot doesn't disappoint. Head to Yorba Regional Park perched in the Santa Ana Canyon. This area has bicycle trails throughout the park that link to the Santa Ana River Trail. There are about 400 picnic tables and 200 barbecues, so if you want to have a picnic in the great outdoors, this is a great spot to do it surrounded by the Southern California landscape.
For more outdoor fun, go hiking at the Oak Canyon Nature Center. Sprawling almost 60 acres, Oak Canyon Nature Center is a natural park with canyons, oak woodlands, and coastal sage scrub. There are four miles of hiking paths, so you can get fresh air while exploring the space.
While you may be drawn to Anaheim for Disneyland, be sure to explore the other interesting points of interest in this popular place to go in Southern California!
Long Beach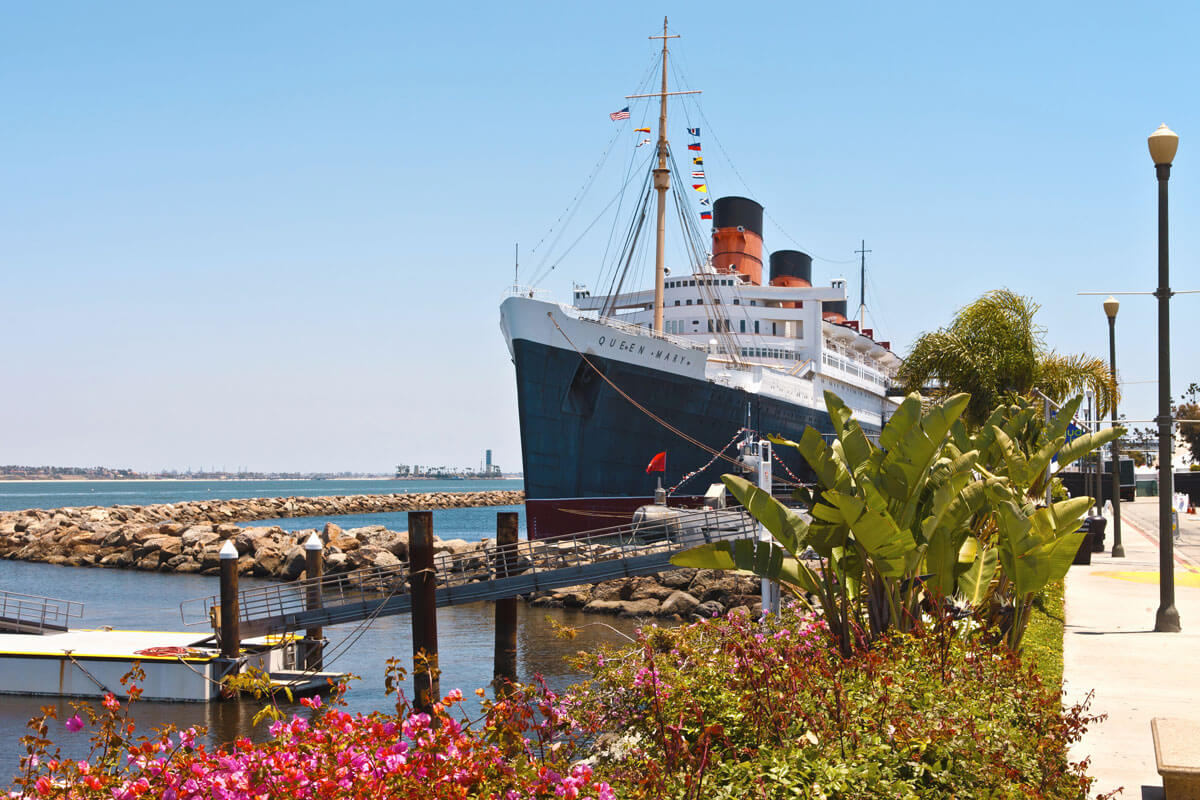 One of the most unique places to visit in Southern California in Los Angeles County is the oceanfront city of Long Beach, which is home to an underrated food and drink scene plus plenty of oceanfront attractions.
One of the most significant sites in Long Beach is the Queen Mary, a historic ocean liner, and now is currently a museum ship and hotel. If you're in a spooky mood, the historic ship is rumored to be haunted and they do offer ghost tours, and afterward, you can settle in for a meal on the ship and enjoy the ambiance.
Another great Southern California attraction in Long Beach is the Aquarium of the Pacific. This is the biggest aquarium in Southern California, and you can explore over 100 exhibits that highlight the Pacific Ocean, Northern Pacific, Southern California/Baja region, and Tropical Pacific.
You can also visit the Long Beach Museum of Art where you will find a permanent collection and rotating exhibits that include selections of European and American art pieces.
Be sure to also check out the downtown shopping and dining hub of the East Village Arts District. For architecture fans, you might like the art deco buildings and inside the stylish buildings, you will find independent shops to browse and local restaurants to enjoy a fantastic dish.
For a scenic spot to enjoy along the water, walk around the Rainbow Harbor & Marina. Situated between Shoreline Village and the Aquarium of the Pacific, this is a terrific place to come for a relaxing stroll. There are over 85 slips in the marina, harboring boats that do everything from sport fishing to whale watching and even dinner cruises. And nearby Shoreline Village features casual retail shops and dining establishments that have views of the waterfront.
Places To Go in Southern California: Orange County
Huntington Beach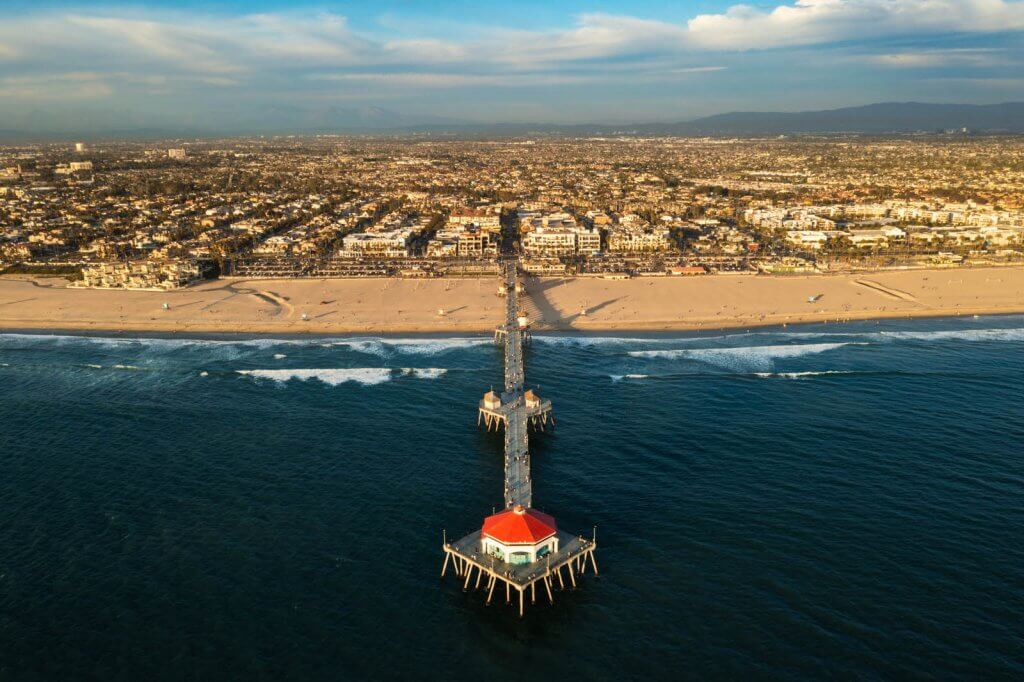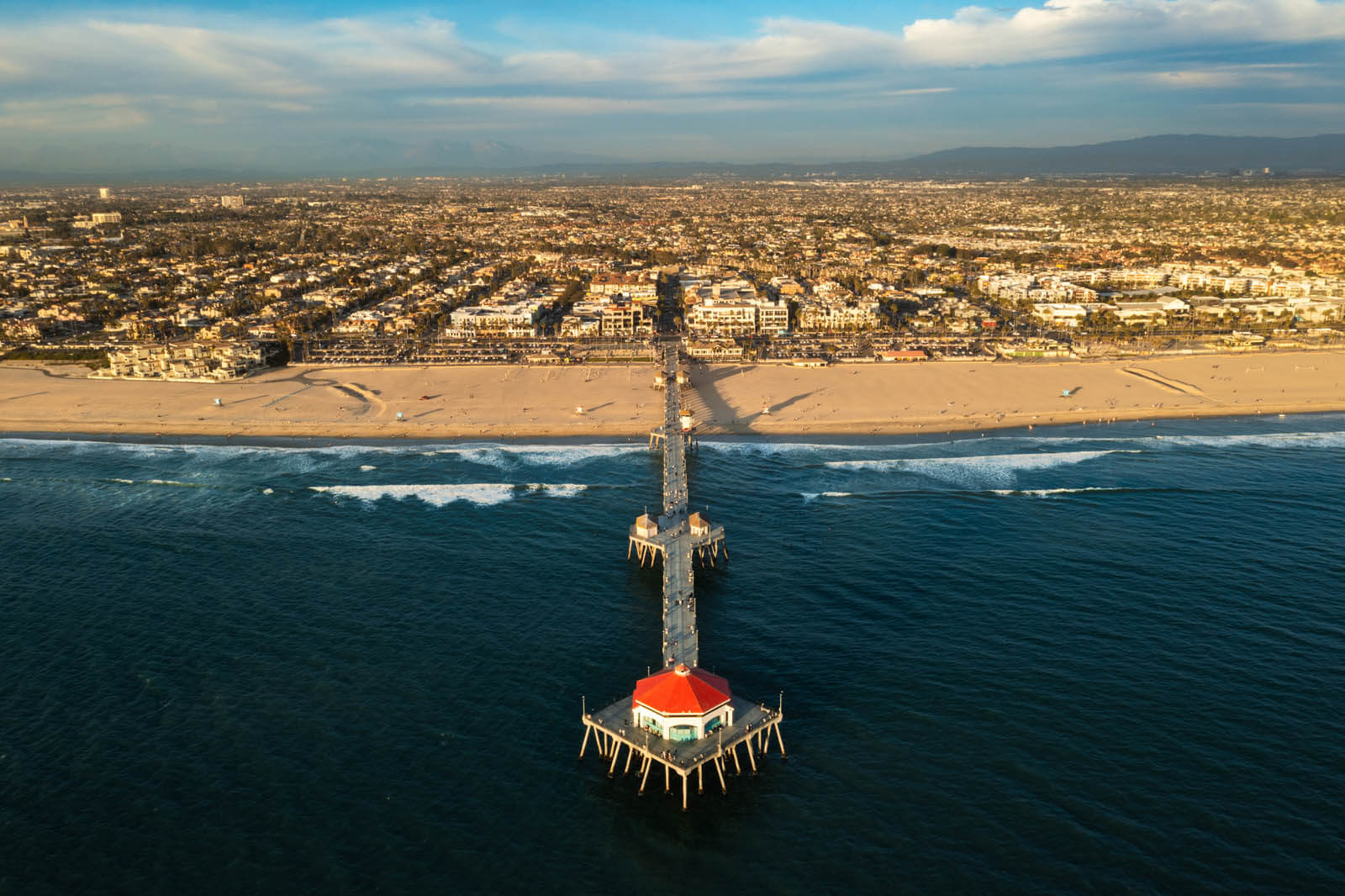 Known as "Surf City USA", Huntington Beach truly embodies surfing and surf culture and is one of the most famous stops on a California Coast road trip.
One of the most iconic things to do in Huntington Beach is walking along the iconic Huntington Beach Pier downtown. Stretching more than a quarter of a mile long puts it amongst the longest piers on the West Coast. Cruise all the way to the end of the pier, and catch glimpses of Catalina Island, San Pedro, Long Beach, and Newport Beach.
Another thing Huntington Beach is known for are its stretches of coastline and beaches! Huntington City Beach is the stretch of sand and surf right by the Huntington Beach Pier and one of the most famous beaches in Orange County. The conditions here are great for surfing, which means lots of surfing activity to watch, and with the pier nearby you can get a fantastic view of the surfers catching waves.
Huntington State Beach is a rather large beach, clocking in at just over 120 acres. Lifeguards are on duty all year at this beach, adding an extra level of safety if you decide to get in the water for some swimming or surfing. Although, for those not familiar, the Pacific Ocean is much cooler and in the spring and winter you'll need a wetsuit!
From Huntington State Beach, you can take an 8.5 mile paved path that connects to Bolsa Chica State Beach. Activities and amenities are bountiful at Bolsa Chica, with surfing, volleyball, water sports, surf fishing, and sunbathing on the list of popular things to do.
Then check out Bolsa Chica Ecological Reserve, an estuary is across the highway from Bolsa Chica State Beach, and it has more than 200 species of birds spread amongst the salt marsh, freshwater marsh, mudflats, coastal dunes, and open water habitats. You can go on hikes around the land, or break out the binoculars to watch the wildlife.
Another one of the best things to do here and best places to go in Southern California for a comfortable bike ride along the beach is here in Huntington Beach. Rent a bicycle and take a cool, coastal ride along the Huntington Beach Bicycle Trail which goes along the beach and takes you from Bolsa Chica State Beach to Huntington State Beach. There are places to rent beach cruisers or electric bicycles, so you can breeze down the path.
And for those wanting to learn a bit more about the surf history in Southern California, visit to the Huntington Surfing Museum. It pays homage to Huntington Beach's past and present surfing history. The museum is the brainchild of a Canadian transplant in the city, who surprisingly has never been a surfer, but has a strong passion for the sport. On display you will see some surfboards of significance, and surfing memorabilia specific to Huntington Beach.
Newport Beach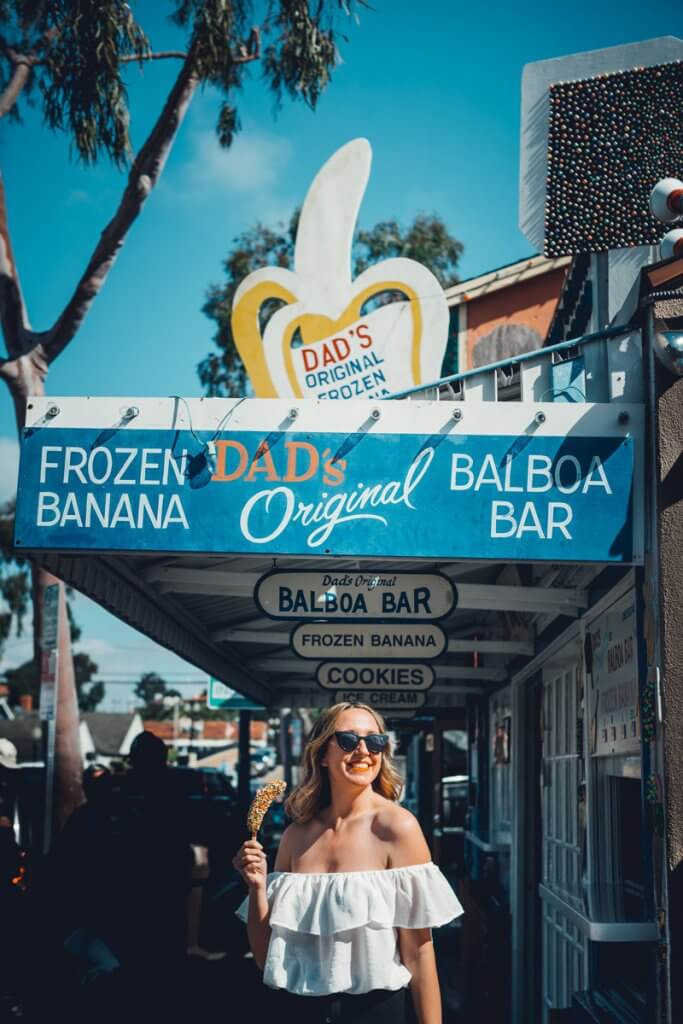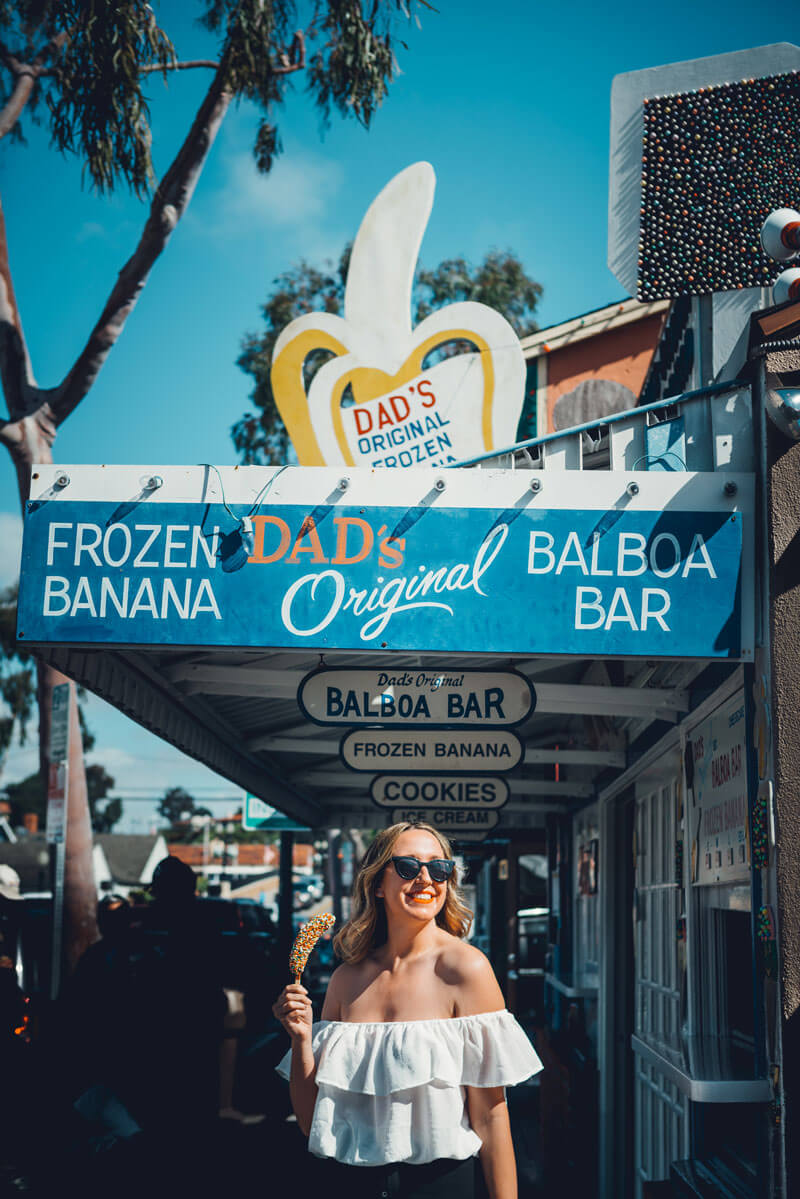 The pristine coastal community of Newport Beach, known for surfing spots and the boardwalk, is a wonderful place to visit for things to do in Southern California.
First on the list of things to do in Newport Beach is check out Balboa Island. This oceanfront community is a pretty place to spend the day exploring. In particular, Marine Avenue is the main street for eateries and shops.
A rather famous spot on Marine Avenue is Sugar n' Spice, where you can pick up a frozen banana, the same frozen bananas made famous by the television show Arrested Development.
Additionally, to get from Newport Beach to Balboa Island, take a ride on the Balboa Island Ferry. You'll be there in under 5 minutes, and it's a scenic ride and a little more fun way to get over there as alternatively, you'll have to drive all the way around.
For family-friendly Southern California attractions in Newport Beach check out the amusement park at the Balboa Fun Zone. There's a small Ferris wheel, a few small rides, arcade, and a game room, plus shops and restaurants. If you ride the Ferris wheel, you will get a glimpse of Newport Harbor and the Pacific Ocean.
Newport Beach is also one of the best places to go in Southern California for whale watching. You will have the opportunity to see gray whales, humpback whales, finback whales, giant blue whales, and dolphins. What makes whale watching in Newport Beach so great is that just outside of Newport Bay, there is a well-sized marine-protected park. This 2 hour whale watching tour offers a scenic two-hour expedition off the coast where you may be able to catch a beautiful whale in its natural habitat.
Newport Beach has great shopping and dining too, but really one of the most famous things to enjoy here are the beaches of Newport Beach.
Grab your sunblock and hit the beach! Balboa Beach is known for the major surfing swells at the "Wedge", Newport Municipal Beach has a bike trail and restaurants nearby, and the Santa Ana River Jetties is great for surfing, volleyball, biking, skating, and running.
Another one of our favorite spots in Newport Beach is Sherman Library & Gardens. The library portion of the property details the backstory of the Pacific Southwest. The garden portion of the property has a lovely botanical garden where you can see flowering and vibrant begonias, lush palms, magical orchids, and visually interesting succulents.
Laguna Beach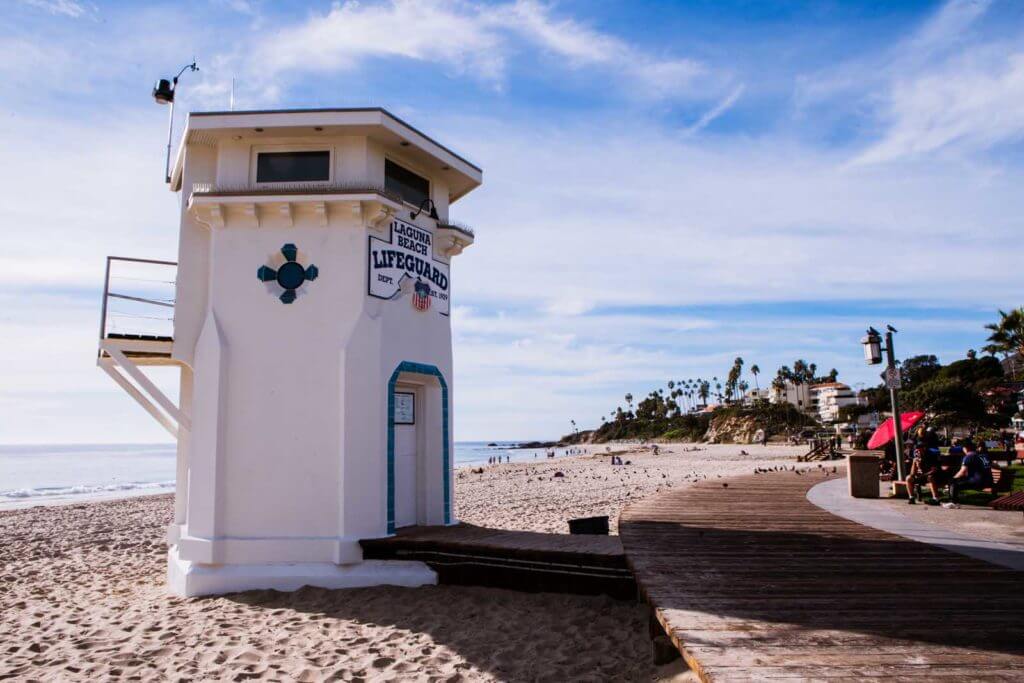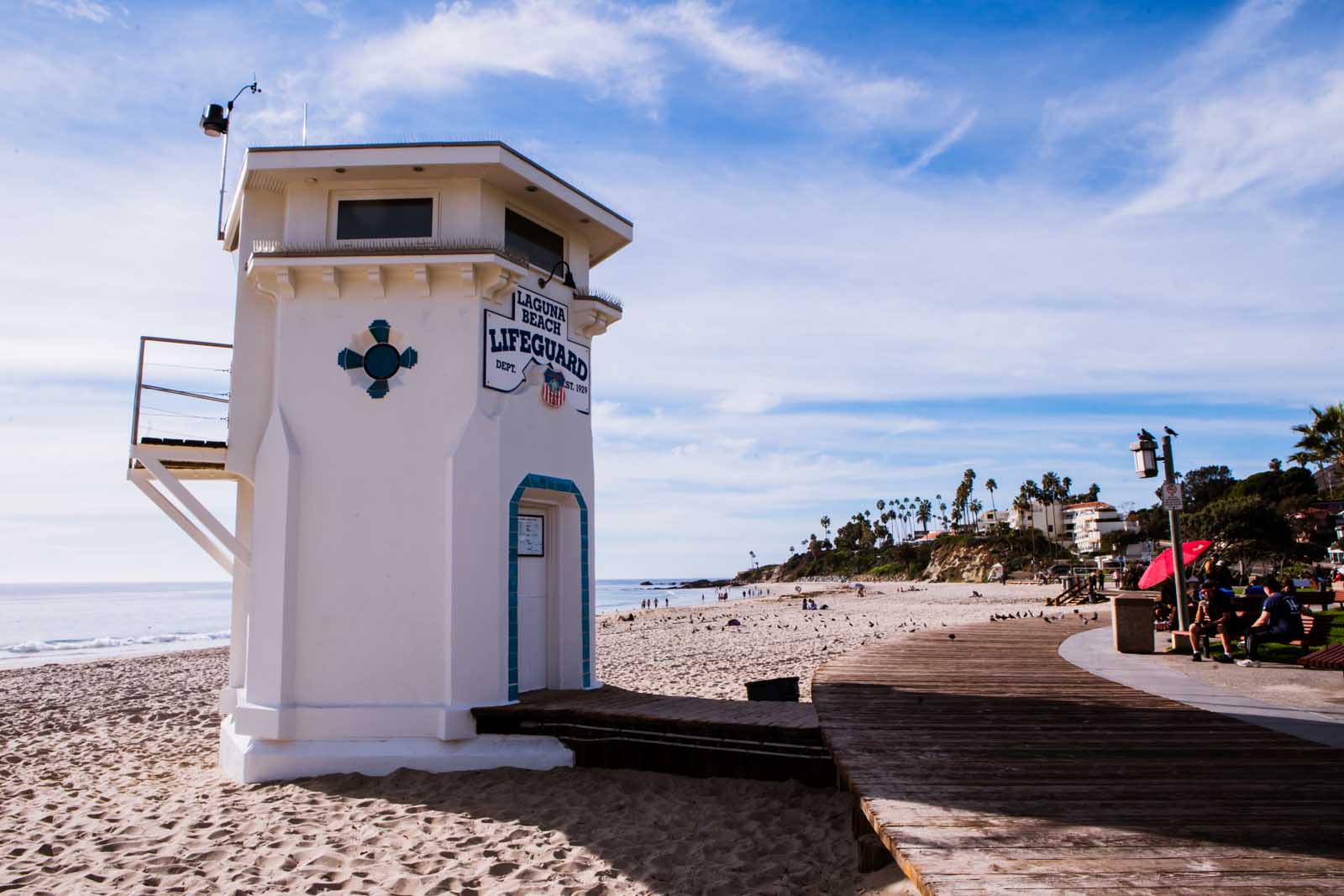 Even though it may be most famous for the mark it made in pop culture for the millennials, Laguna Beach is one of the most beautiful and unique places to visit in Southern California for its art scene, as well as being home to picturesque beaches.
There are so many beautiful things to do in Laguna Beach, and this place is very special to me as I lived here when both Scott and I met. It's still my dream to live there again. One of the best things to do here is visit all the stunning beaches in Laguna Beach.
Laguna Beach is home to 30 beaches and coves, and the beaches here are ideal for swimming and surfing, and many have tidepools. Beaches like Treasure Island and Christmas Cove are perfect for snorkeling and diving, and Fisherman's Cove and Pearl Street Beach are superb for stand-up paddleboarding. For one of the most beautiful beaches though, head south to Thousand Steps Beach. You also can't miss Main Beach in the heart of downtown.
Laguna Beach is one of the best places to visit in Southern California if you love places that have a strong art scene. Laguna Beach has more than 100 art galleries and artist studios and offers everything from art classes to art festivals. Four art festivals are held each year, and an art walk happens on the first Thursday of every month. The Sawdust Art Festival happens twice a year and is one of the most famous in Southern California.
One of the best places to take a scenic stroll is around Heisler Park. This lush, tropical park is set on cliffs overlooking the ocean and coves and beaches below and has walking trails, gardens, a marine refuge with tide pools, picnic tables, and gazebos.
For more places to take a great walk, Laguna Beach has great spots to take a hike. Laguna Beach has beautiful natural scenery and a good selection of parks where you can go hiking and really experience the surrounding hilly and oceanside landscape. The Top of the World hike is one of the best hikes in the city. As the name suggests, the hike takes you high above Laguna, to get 360-degree views of Laguna's hills and the Pacific Ocean.
For another awesome hiking area, head over to the Laguna Coast Wilderness Park. Nestled within coastal canyons, there are 40 miles of paths that give you a front-row seat to the natural beauty of the area. The terrain here includes wetlands, with Willow, Oak, and Sycamore trees, up to scenic bluffs.
Laguna Beach is truly one of the most beautiful beach towns in California and is worthy of spending an entire Southern California trip around!
Dana Point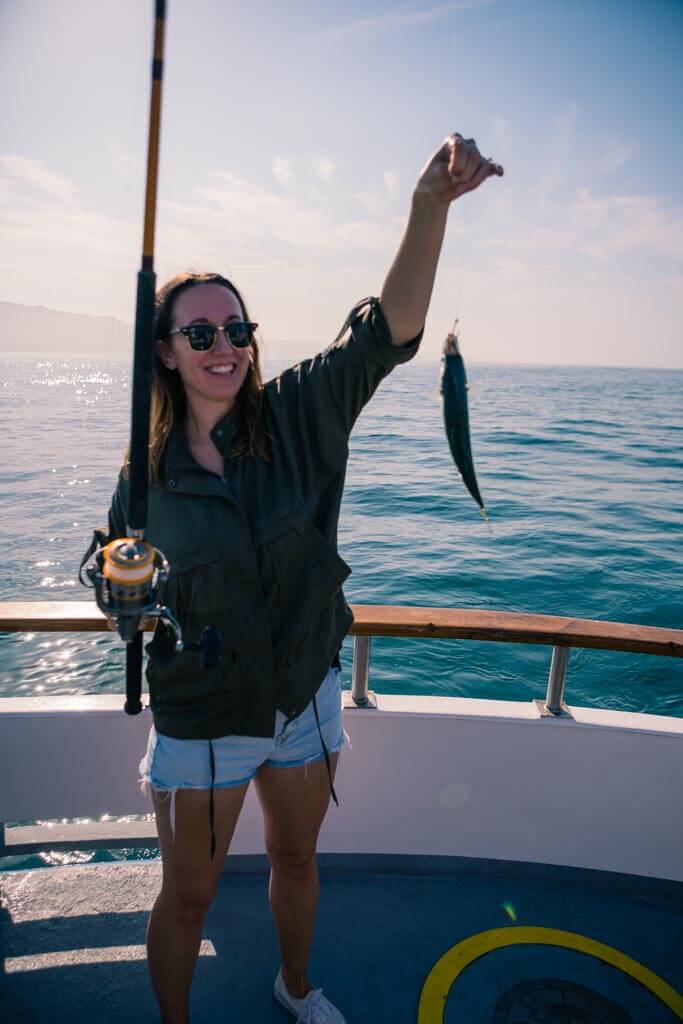 Looking for Southern California vacation spots that are known for whale watching? Dana Point is one of the best places to visit in Southern California as it is known for being the "Dolphin and Whale Watching Capital of the World", it's also known for luxury resorts, spas, fine dining, fishing, and beautiful beaches.
This Whale Watching Excursion is a fantastic tour that provides commentary from the captain as you relax onboard. Look out for dolphins, whales, and sea lions off the coast.
At Dana Point Harbor, you can rent boats and set out on a charter to watch for whales. And speaking of marine life, the second thing to do is visit the Ocean Institute. This is an interactive place to learn about the ocean and marine science. You can go on tide pool hikes, harbor kayak tours, and a marine life tour.
Take advantage of all the activities to enjoy at Dana Point Harbor too, where you can find more of the best things to do in Dana Point. You can rent kayaks and paddleboards.
Or if you're more into fishing, you can book a fishing charter and enjoy deep sea fishing and catch tuna, halibut, and seabass close to shore, or venture farther and try to hook some yellowtail and bluefin tuna.
One of the best things to do in Southern California is stay at a luxury oceanside resort and spend time at the spa. Get a massage, pamper yourself with a facial, or spend time in a sauna. Some resorts with fabulous spas to check out include The Spa at Laguna Cliffs Marriott and the Miraval Spa at the Waldorf Astoria Monarch Beach Resort.
San Juan Capistrano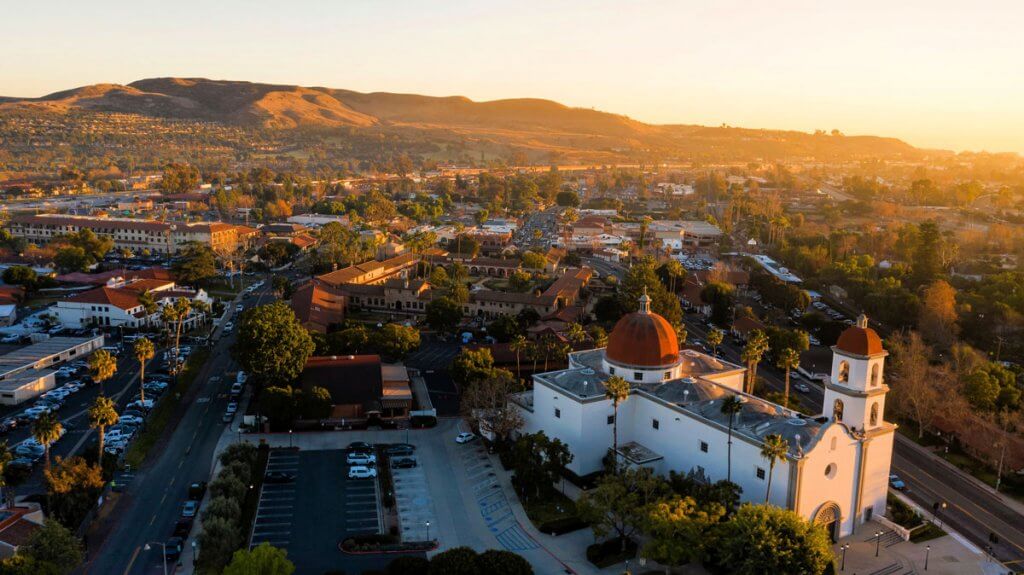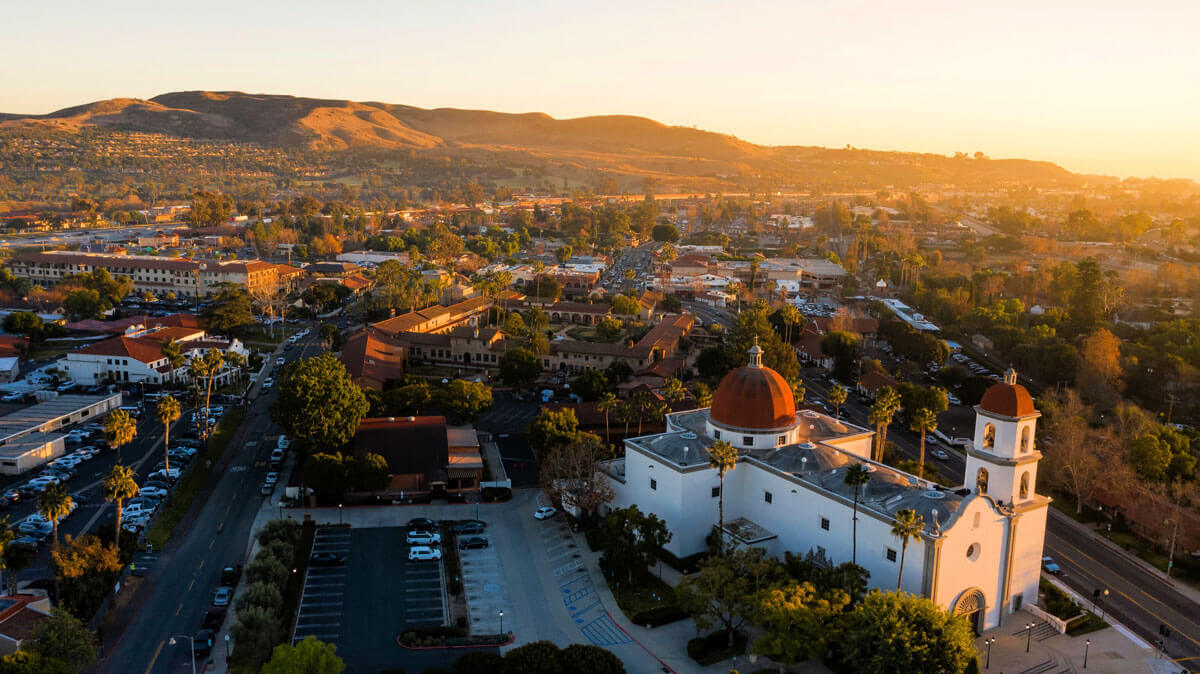 One of the more unique places to visit in Southern California that is culturally rich and has an interesting history is San Juan Capistrano, which also happens to be the birthplace of Orange County!
One of the most famous things to do in San Juan Capistrano is to visit Mission San Juan Capistrano. A couple of centuries ago, missions were established in California by Spanish colonizers, with the intention of increasing Spain's reach globally and spreading Christianity to California's residents. To learn more about the background of the mission, you can take a tour and see a variety of exhibits that go into more detail about the history. And just outside is a 10-acre garden that makes for a peaceful and picturesque stroll.
Additionally, Mission San Juan Capistrano plays a significant role in the annual migration of the Swallows. For the past 90 years, these small blue songbirds make the journey from Argentina to San Juan Capistrano and take up residence at the Mission during their time in this beautiful Southern California vacation spot.
Another excellent stop here is the Los Rios Butterfly Garden. Winding paths take you through swaths of assorted green plants intertwined with colorful flowers that attract butterflies. Placards placed at various points detail interesting facts about the plants and butterflies.
Be sure to also explore the charming Los Rios Street Historic District. This is the longest-standing neighborhood in California. There are about 40 homes in their original state here, some of which are adobe homes. Several of the cottage residences have been reimagined into restaurants and shops.
And for unique things to do in Southern California, head to Arroyo Bird Park an eccentric place that is unique to San Juan Capistrano. It can best be described as an art installation of sorts. Look one way, and you will find fake evergreen trees and gnomes, look another way and you'll see Buddha statues, blown glass items, and crafty birdhouses. There is a small area with art supplies, which is meant for you to tap into your inner artist and create something special to add to the collection here.
If you're in the mood for a show, you can catch a performance at the Camino Real Playhouse. At this performing arts center, you will get a feel for the city's residents, and their sense of community. People get involved by either coming here to get an education in all aspects of theater, by helping with various tasks to ensure performances run smoothly, or just to come catch a show. Plays, musicals, and other types of performances are the types of shows you can see here.
San Clemente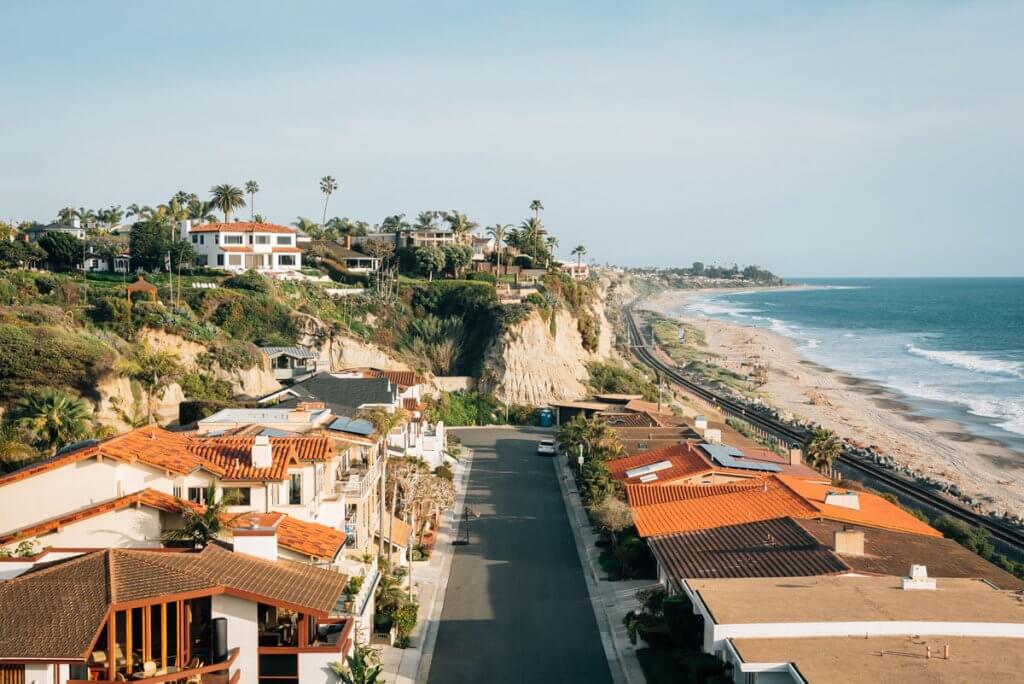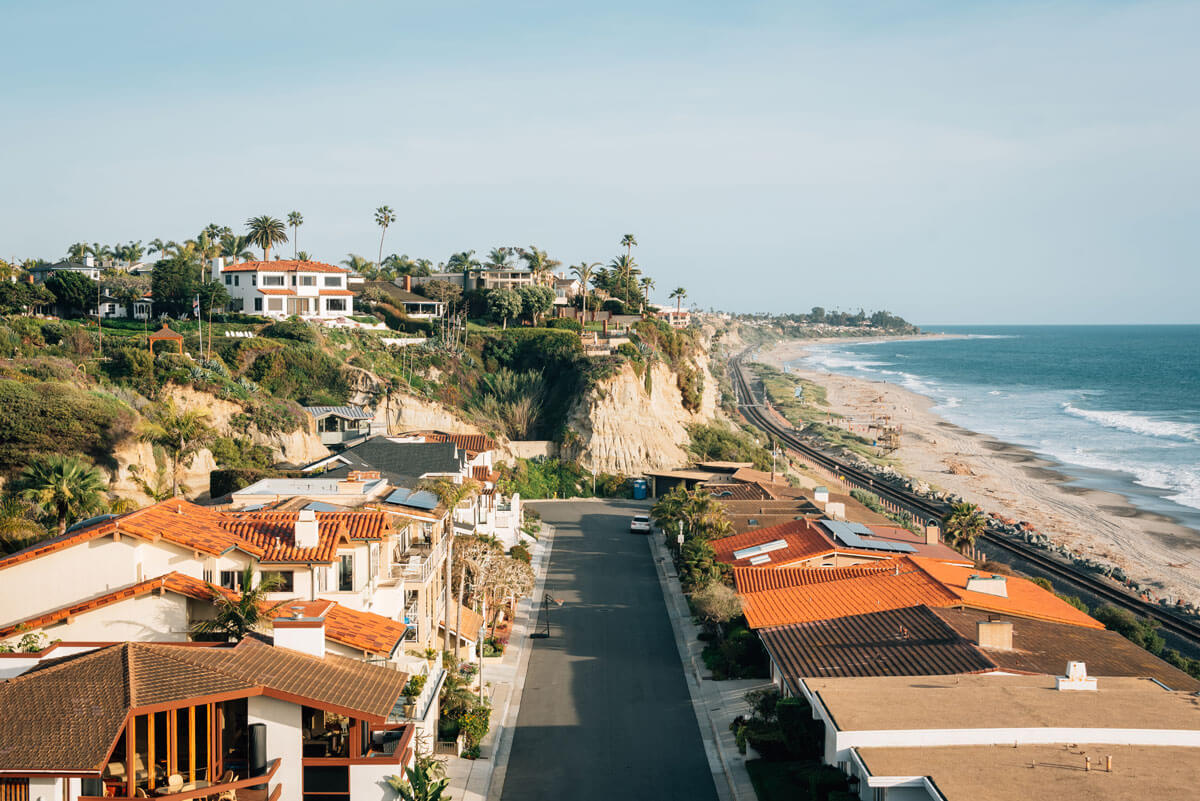 The next city has fantastic things to do in Southern California for a serene and peaceful beach getaway and one of our favorite stops on the San Francisco to San Diego drive. San Clemente, known as the "Spanish Village by the Sea", is a city with gorgeous Spanish Colonial-style architecture and great beaches.
One of the best things to do in San Clemente is visit the San Clemente Pier dates back almost 100 years, and provides access to San Clemente Pier Beach. You can enjoy the view from the pier, and wander to nearby restaurants if you get hungry.
And an underlying theme to the best things to do in Southern California are taking advantage of the great outdoors. San Clemente Beach Trail is a hiking path that takes you by the pier and shops, and you will see views of the terrain and homes by the ocean.
Speaking of, you'll want to also visit all the gorgeous beaches in San Clemente too! Two beaches come together to form San Clemente State Beach, and what makes it really nice are the concession stands and restrooms. Trestles Beach is a surfing destination in general, and it has specific well known surfing spots.
And for those fascinating by Southern California surf culture, check out the Surfing Heritage and Culture Center. They have permanent and rotating exhibits about the history and impact of surfing. The collection here includes surfing-related items amassed from around the globe.
Casa Romantica Cultural Center and Gardens is an arts center is a registered historical landmark, and it is focused on music, theater, dance, art, and horticulture. Activities here include workshops, exhibitions, and performances.
San Clemente has some of the quieter and low-key Southern California attractions that are definitely worth a visit.
Places To Go in Southern California: San Diego
Carlsbad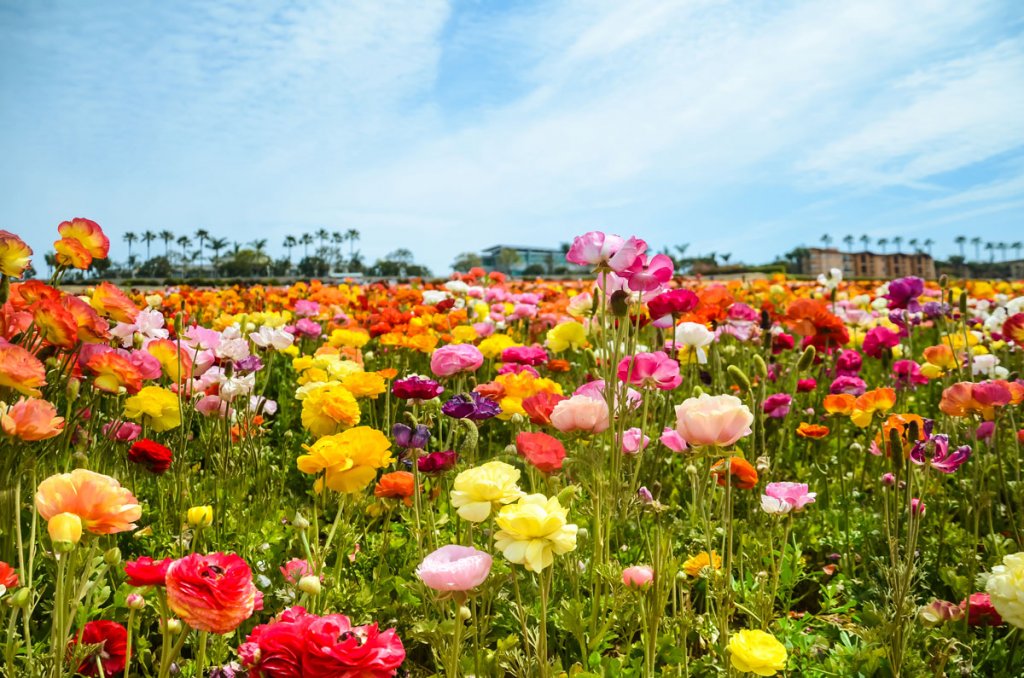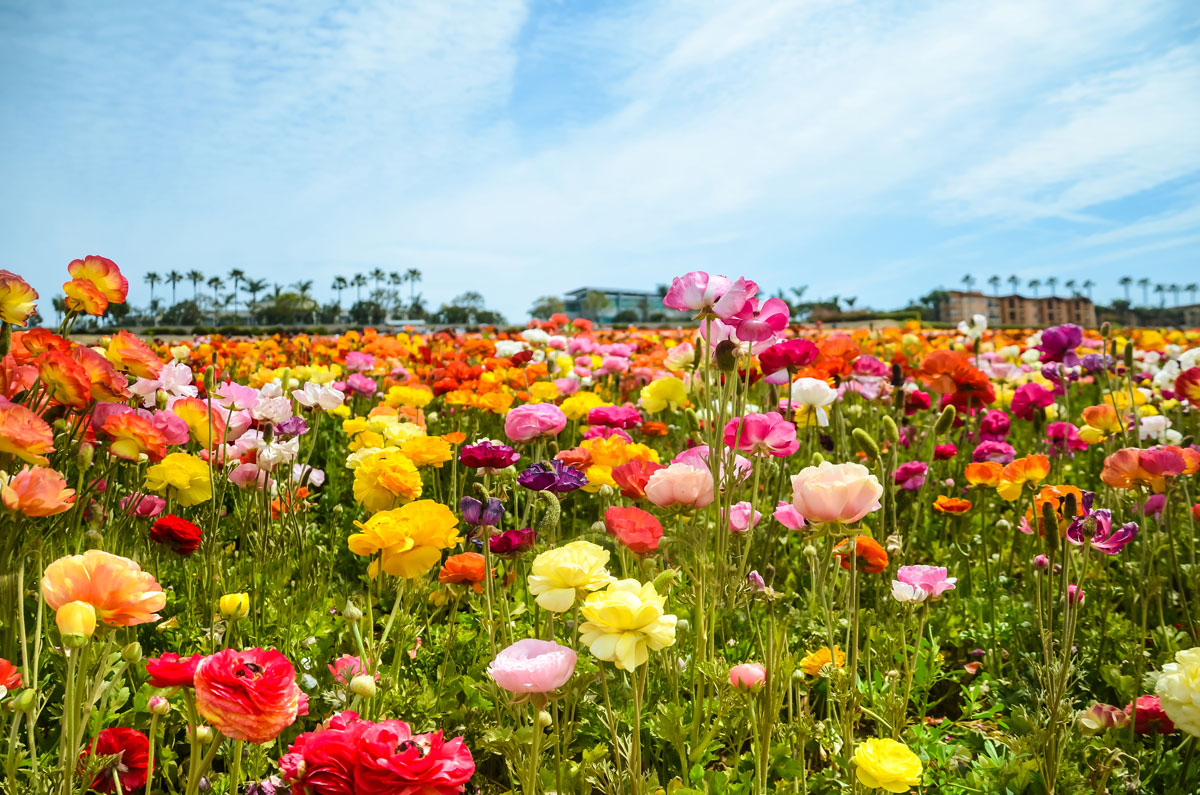 If you're traveling with kids or family, Carlsbad is one of the best places to visit in Southern California for family-friendly attractions and in our opinion, an underrated Southern California destination.
In the spring, you'll want to grab your camera and head to the Flower Fields at Carlsbad Ranch. There are fifty acres of cheerful, vivid ranunculus flowers, as well as greenhouses and themed gardens. This spot is definitely worthy of a photo op!
One of the more famous things to do in Carlsbad for families is spend a day at LegoLand California Resort. You are almost guaranteed non-stop fun with more than 60 rides, attractions, and shows. Connected to the resort is a waterpark and aquarium, and this is the ideal to entertain kids.
If you're ready for even more entertainment, then be sure to plan a visit to the K1 Speed Go Kart Track. You will feel the energy when you walk in, and hear the loud hum of the all-electric karts whizzing by. There are expertly designed racetracks to test your go kart skills, and this is a great activity for kids and families.
Carlsbad is also home to some beautiful beaches. Tamarack State Beach is great for swimming, surfing, scuba diving, kayaking, windsurfing, fishing, beachcombing, and watching sunsets. South Ponto Beach is one of the broadest beaches in the city, and is a great place to lay out for the day.
With being so close to the water, you might want to get out there and enjoy some water spots and or outdoor activities in the area. You will find activities ranging from stand-up paddle boarding, to surfing, golfing, and skating.
Encinitas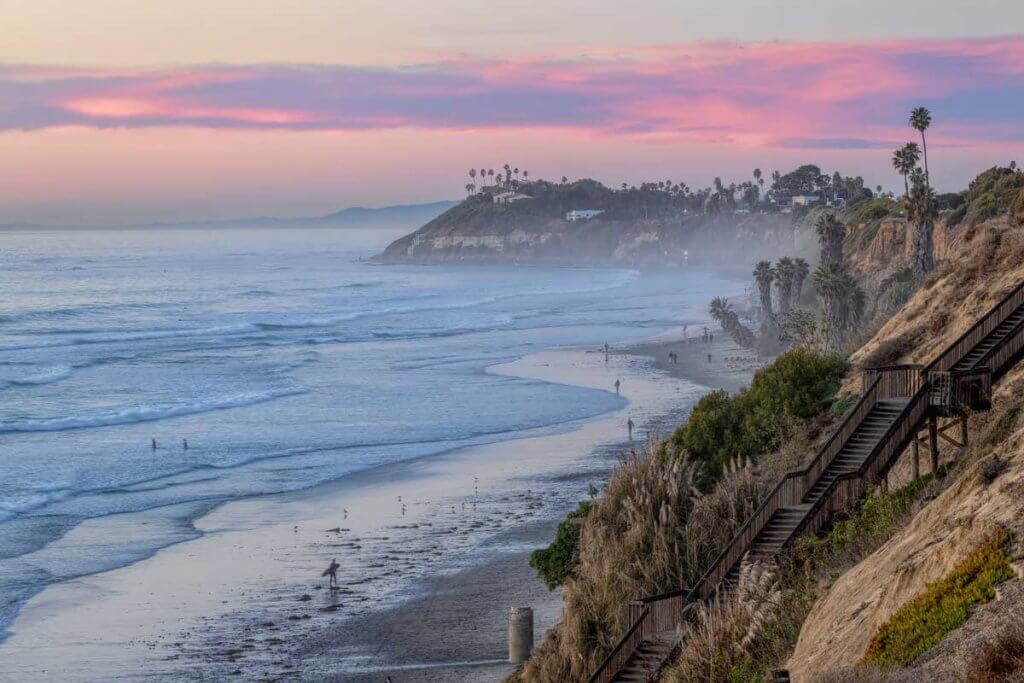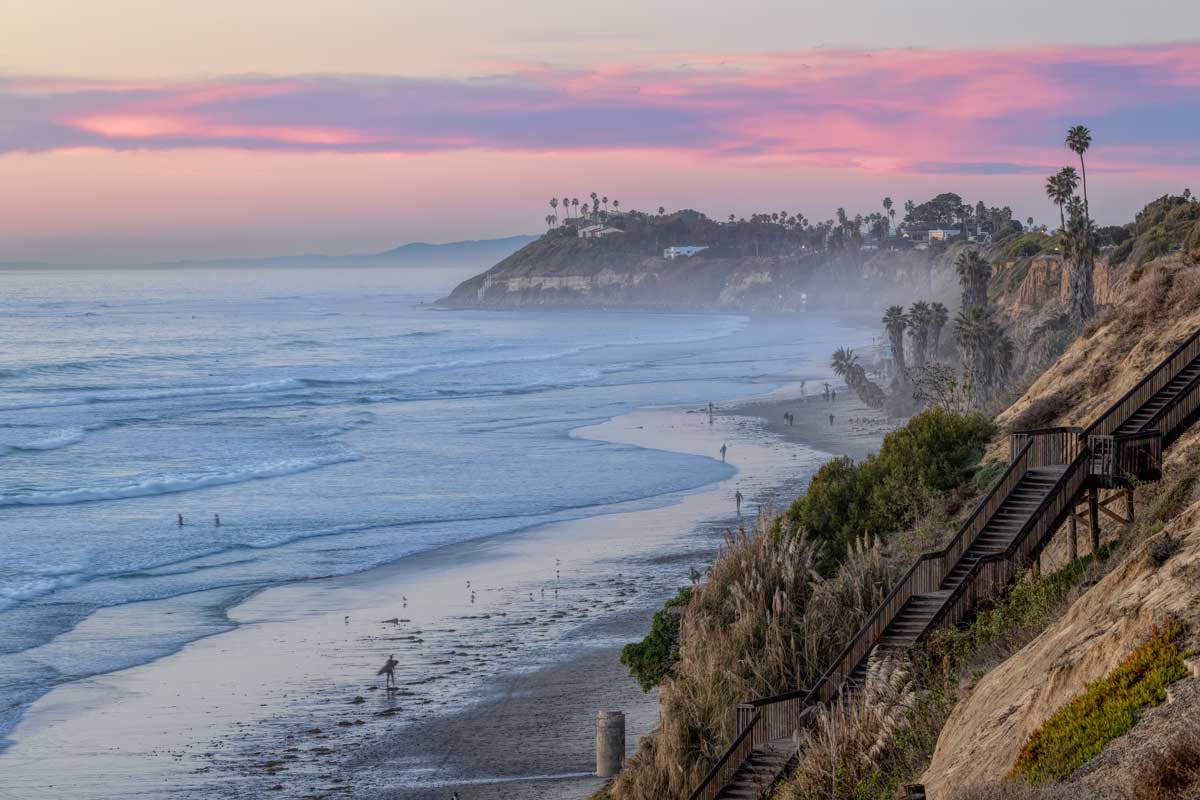 Another one of the most beautiful places to go in Southern California along the San Diego County coast is Encinitas. Here you can find more beautiful beaches, surfing, and outdoor activities along this beautiful coastal city.
One of the best things to do in Encinitas are visit the beaches. Moonlight State Beach is the place to have a sunset barbecue, as there are fire rings on the sand. The name of the beach harkens back to locals who would make their way to the shore for a midnight picnic over 100 years ago. Another great beach to hit up is Swami's, which is a globally recognized surfing destination. It's such a well known surfing spot, it was included in the famous Beach Boys song "Surfin' USA".
If you love gardens, check out San Diego Botanic Garden which is also located here in Encinitas. Variety is not in short supply here, with several thousand types of plants spread across 37 acres. There are almost 30 themed gardens, as well as the largest public bamboo collection in the country.
For outdoorsy Southern California attractions here, hike Annie's Canyon Trail in the San Elijo Ecological Reserve. It's an easy loop and goes for just over 2 miles.
Also, check out Butterfly Farms. The main attraction is the butterfly-free flight house, known as the vivarium, and the purpose of Butterfly Farms is to educate, conserve, and research.
And did you know the oldest theatre in San Diego is in Encinitas? The La Paloma Theatre opened in 1928 and was one of the first theatres to show films. Today, you can still see a showing of select films at the theatre.
La Jolla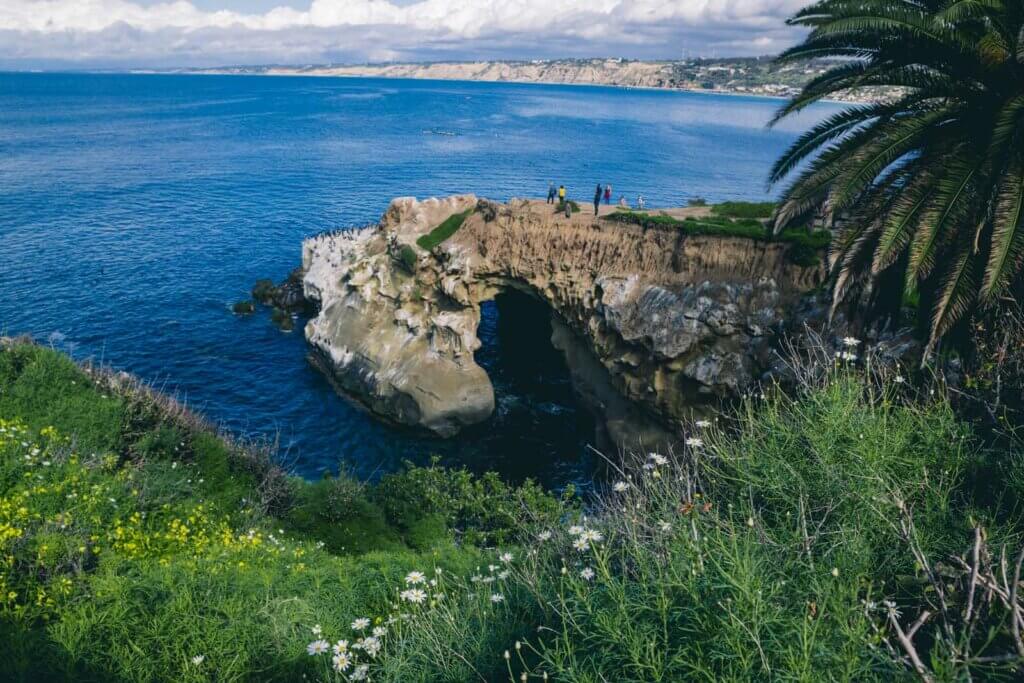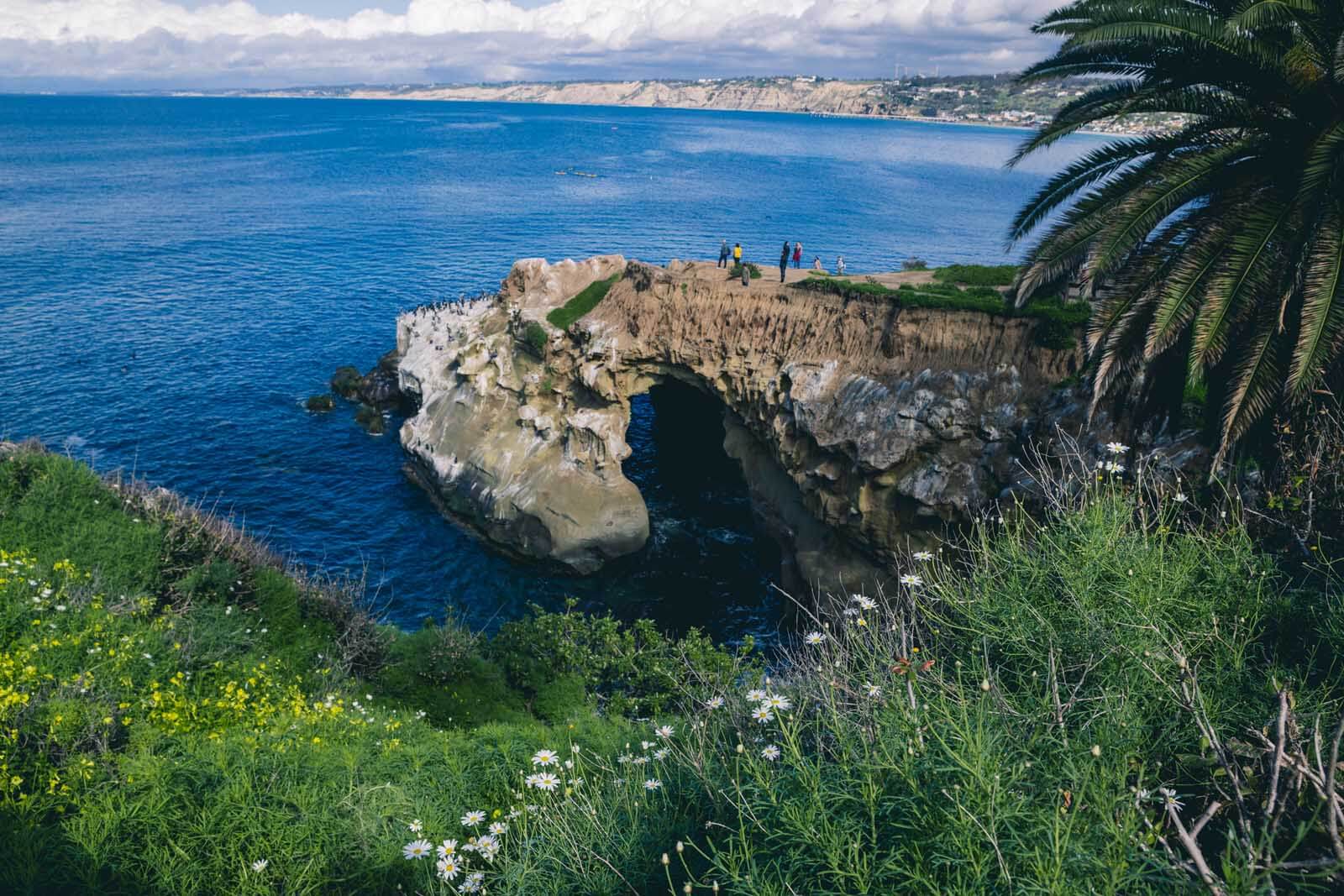 One of my personal favorite places to go to in Southern California is La Jolla where you can find gorgeous beaches, hiking, and a charming downtown full of great art galleries, shops, and dining.
One of the best things to do in La Jolla is head to the beach. La Jolla Cove has protected waters and has vibrant orange marine goldfish, silvery yellowtail, flat rays, and spotted leopard sharks swimming beneath the surface not to mention there's always a ton of sea lions basking in the sun here. La Jolla Shores is a casual stretch of beach, and it's great for lounging and relaxing.
A tip for getting between La Jolla Cove and La Jolla Shores is to use the La Jolla Walking Trail, which connects both beaches.
The Children's Pool La Jolla is a small beach with offshore reefs, and is a popular spot for scuba diving. And, harbor seals come to this beach to lay out, so you may very well see them if you come here for a visit.
Another not to be missed Southern California attraction here is Torrey Pines State Natural Reserve. This is one of La Jolla's treasures, and it's a beautiful piece of land with Torrey Pine trees and scenery of the Pacific Ocean. There are a good amount of walking trails, where you can see the textured sandstone, prickly succulents, and bountiful patches of wildflowers that mark the area.
La Jolla also has some beautiful parks. Ellen Browning Scripps Park is a green space by the sea, and it's a highly photographed spot in the city. Cuvier Park is a bit tucked away, and it has enchanting scenery with direct views out to the Pacific.
And if you're looking for entertainment, you can find that here as well. La Jolla is home to The Comedy Store where you can enjoy an evening of laughter and entertainment. This is a secondary location of the Comedy Store in Los Angeles. Comedians put on a show seven nights a week, and you may get to see comedians from the LA spot.
And since you're in a place known for it's marine life, check out the Birch Aquarium at Scripps Institution of Oceanography. This museum displays discoveries made by scientists at the Scripps Institution of Oceanography, and there are 60 habitats showing various fishes and invertebrates.
Coronado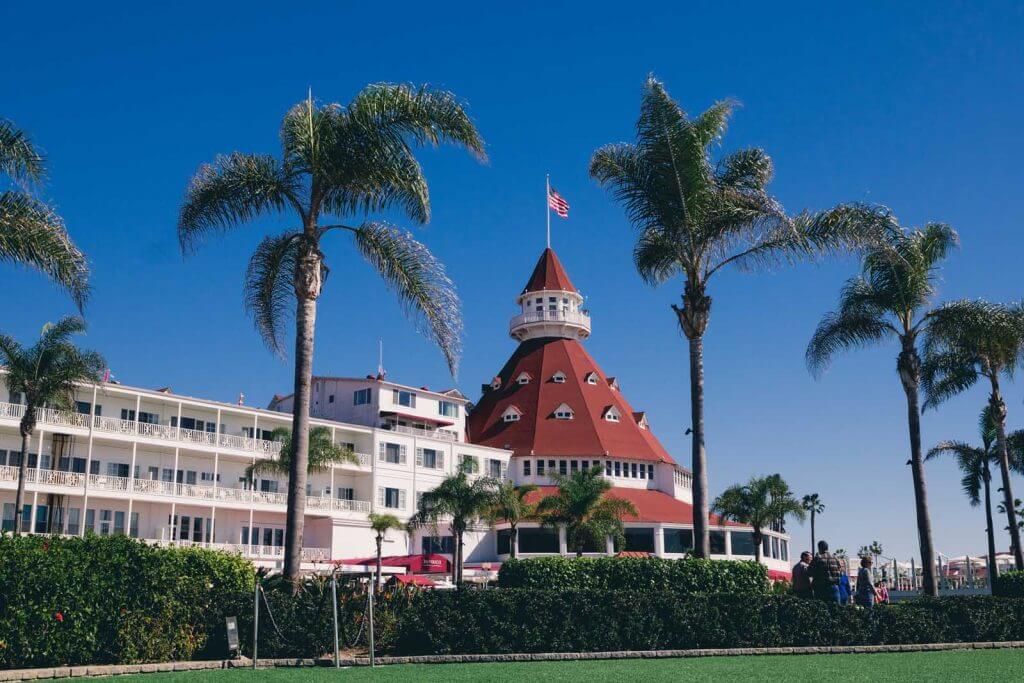 A place with one of the most unique Southern California attractions is Coronado, located in San Diego. It's most known for Hotel Del Coronado, and that is the first place that you should visit when you are here and if you can, stay here as it's one of the best places to stay in San Diego.
Constructed in 1888, it's a National Historic Landmark, and it's notable for being one of the only wooden Victorian beach resorts that has remained standing to this day. Its architecture is really quite a sight since you typically wouldn't combine Victorian-style buildings and the beach. Hotel Del Coronado is so famous that past U.S. Presidents and members of Royal families have stayed there. It's also rumored to be haunted!
Another great area to explore here is Seaport Village, where you can find shopping and dining options. There are lots of gift and accessory shops, restaurants overlooking the bay, art studios and galleries, and a carousel.
For golf lovers, play a round at the Coronado Municipal Golf Course. This is a public golf course that has scenery of the harbor and downtown San Diego. It's not only a popular local golf course but perhaps one of the best in the country.
For more historic places to see here, take a tour of the USS Midway Museum. The USS Midway is known as the aircraft carrier that had the longest tenure of service in the 20th century. The museum offers self-guided audio tours and docent-led tours. There are several exhibits to check out, and even some immersive activities.
There's also entertainment options at this Southern California vacation spot too! Visit the Lamb's Players Theatre, a not-for-profit performing arts theatre. During any time of the year, you can check out what performances are happening here. Make sure to include Coronado on your lists of stops in Southern California.
Downtown San Diego – Gaslamp Quarter, Little Italy, Balboa Park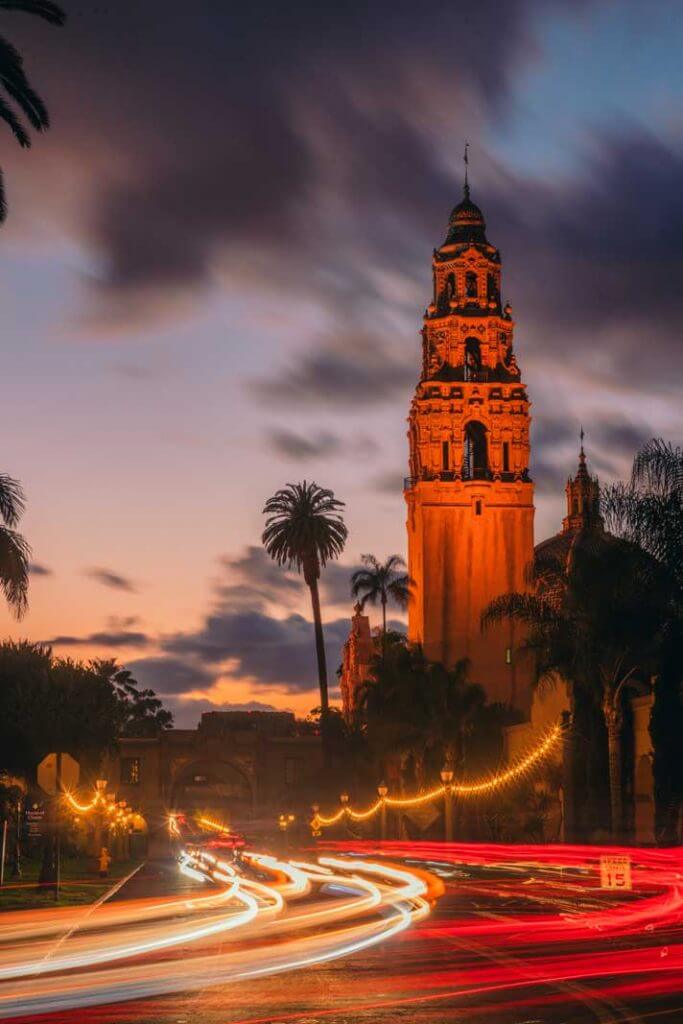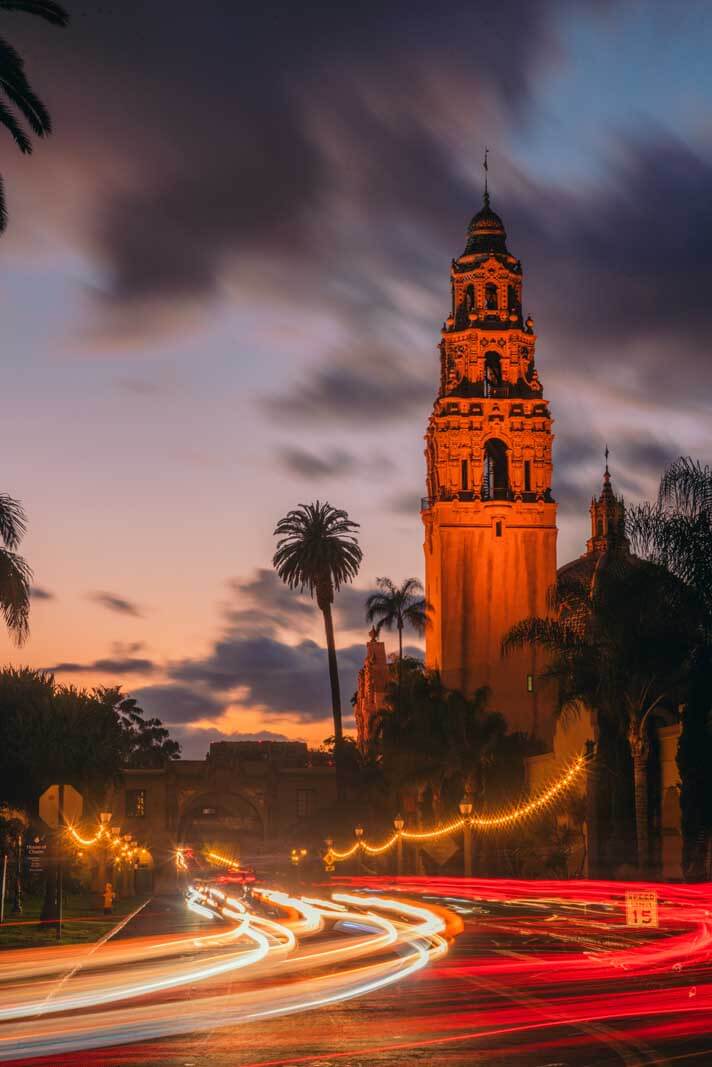 Without a doubt, downtown San Diego is one of the best places to visit in Southern California and vacation to. When visiting San Diego, the place to hit up is the downtown area, since it's known for being the center of the action in the city.
The Gaslamp Quarter is a bustling area is the center of the action when it comes to nightlife and entertainment. Here you can find a great selection of rooftop bars, lounges, casual eateries, elevated restaurants, and craft breweries. There are also lots of entertainment options, including live music and comedy shows.
Little Italy is also a great area to explore and should be added to any San Diego itinerary. Food is the main attraction in this neighborhood. One area you will definitely want to check out is Kettner Boulevard, also known as "Top Chef Alley".
Another attraction here is Piazza della Famiglia, which is a 10,000 square foot area with a gorgeous tiled fountain, and the Little Italy Food Hall is closeby.
Another one of the best things to do in San Diego is explore Balboa Park. Balboa Park has over 15 museums to browse. The genres of the museums include art, science, transportation, and history. There's even a Comic-Con Museum, dedicated to comic book history and memorabilia. Not to mention, it's just beautiful to walk around here.
One of the most famous things to do in Southern California is visit the San Diego Zoo! The San Diego Zoo is one of the more famous zoos in the world, has over 3,500 animals and about 650 species. They have a focus on species conservation, and this zoo was one of the first to have open-air exhibits that do not have a cage.
You'll also want to check out Embarcadero, an area by the San Diego Bay waterfront that has alot of dining and shopping options. You will find old ships, museums, harbor tours, and even the Maritime Museum of San Diego.
Places To Go in Southern California: Inland
Joshua Tree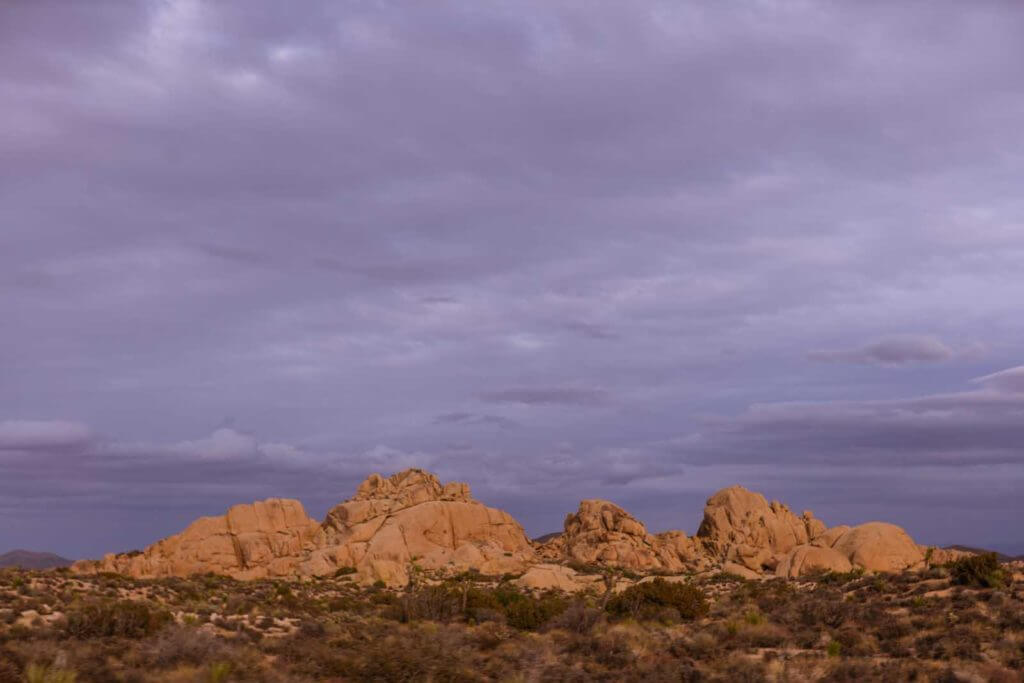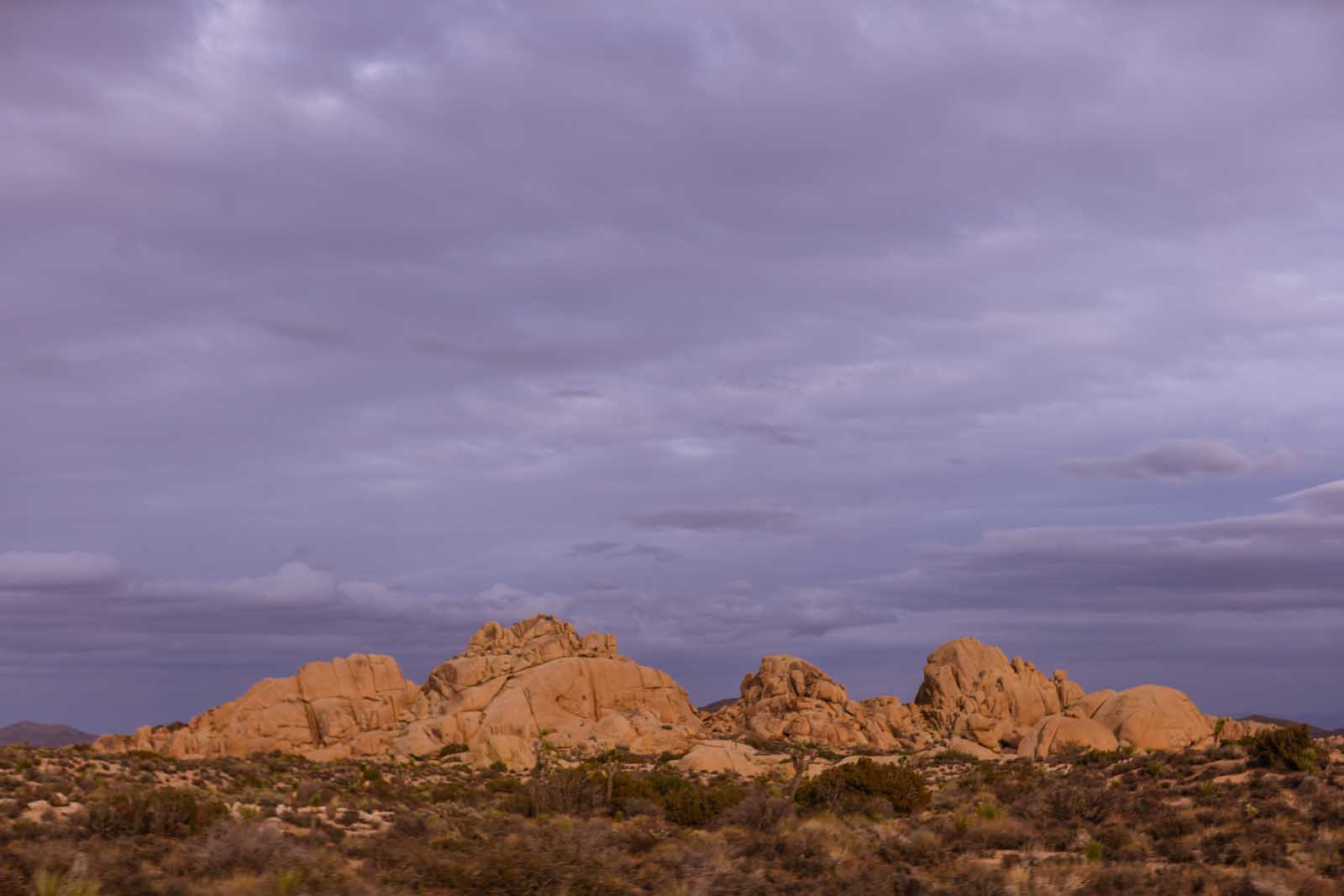 Known for its namesake tree, which looks like a skinny stem with little green spiky patches branching out at the top and something out of a Doctor Seuss book, Joshua Tree is one of the more unique places to visit in Southern California.
There are so many interesting things to do and see in Joshua Tree from the town to Joshua Tree National Park.
For Joshua Tree National Park, one place not to miss is Hidden Valley. The Hidden Valley Nature Trail Trailhead is an easy, one-mile looped path that takes you by towering boulders and small rock formations. This is a great way to immerse yourself in the unique landscape and surroundings.
You'll also want to visit the interesting varieties of cacti at the Cholla Cactus Garden. There's a level path that allows you to hike through 10 acres of an area surrounded by fascinating types of blooming and flowering cacti. The most prevalent type of cactus here is the teddy bear cholla, and while the name would suggest something soft or inviting, it's actually a very prickly type of cactus that you do NOT want to touch as they are extremely painful to remove, but beautiful to look at.
Another cool place to see in Joshua Tree National Park is Skull Rock. This is just a really cool rock that legitimately kind of looks like a skull in the desert. As the rock's granite eroded over the years, it started to resemble a skull.
A short drive away are the cluster of boulders that make up the Hall of Horrors. This is an easy and quick hike, but the real fun is climbing the boulders. If you dare, there are two slot canyons to shimmy through and get real up close and personal with the boulders.
And last but not least, Joshua Tree is also a great Southern California trip because of it's town! Full of cool shops and things to do, including Pappy & Harriets, a western-themed restaurant known for its live music.
The Beauty Bubble Salon & Museum displays just about any type of item relating to hair. The owner started collecting hair and beauty items in the early 1990s, and the Beauty Bubble Salon & Museum showcases the collection.
Palm Springs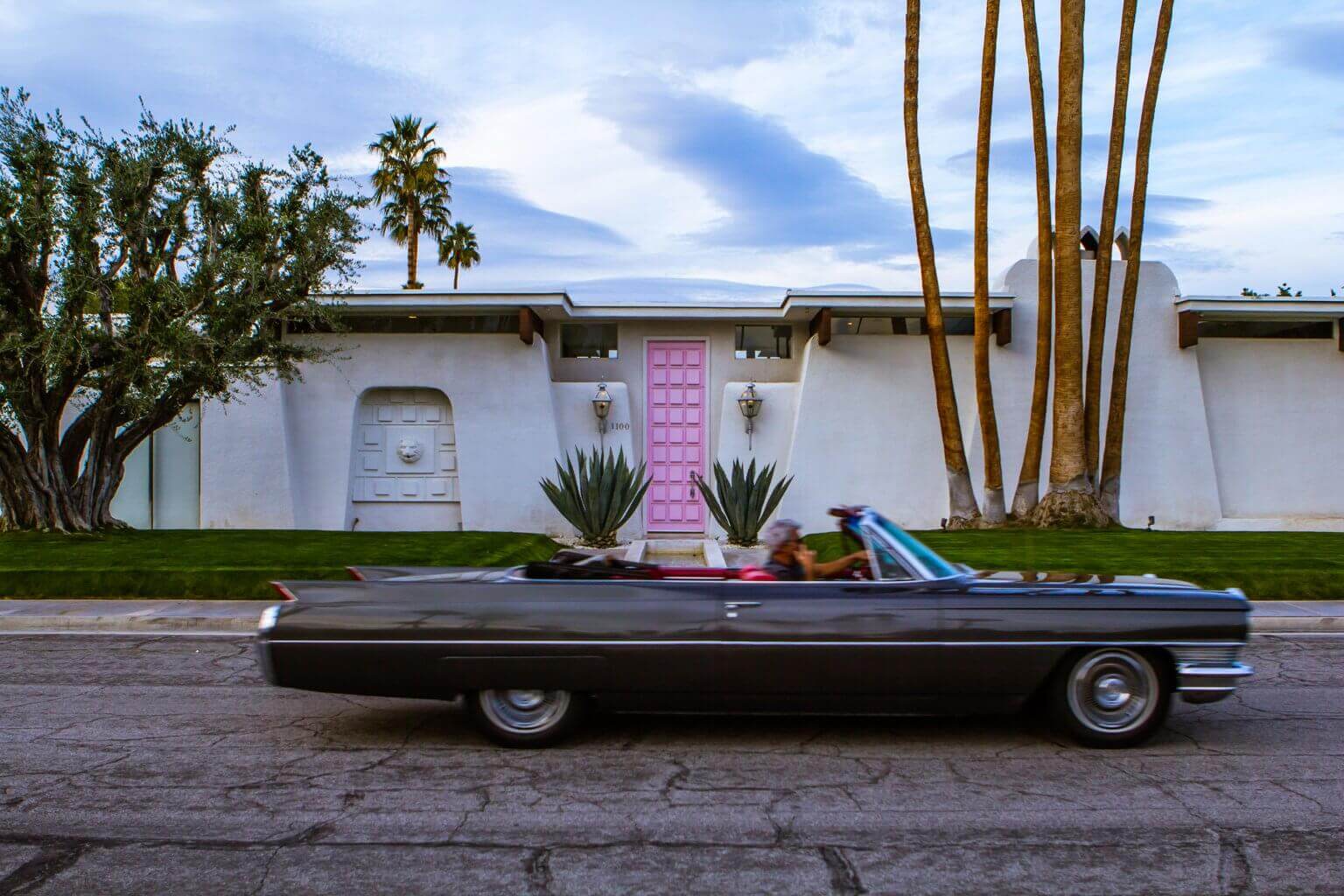 Known for mid-century modern architecture and natural hot springs, Palm Springs is a great Southern California road trip destination , and it's home to some fantastic things to do in Southern California.
One of the best things to do in Palm Springs is visit the Palm Springs Art Museum opened in 1938, and it's the place to see interesting art exhibits covering a variety of genres. And, you'll have the opportunity to catch a live music performance at the Annenberg Theater, as well as have a bite at the Persimmon Bistro & Wine Bar.
For another interesting museum, check out the Palm Springs Air Museum. This interesting spot highlights the significance of the World War II combat aircraft and the role it played in the war.
One of our favorite ways to get around Palm Springs was via bicycle. Don't have your own bike or didn't bring it? No worries, you can join a bike tour around Palm Springs that's got you covered.
Any visit or weekend trip to Palm Springs requires a stroll down the Walk of Stars. This is Palm Springs' own version of the Hollywood Walk of Fame. There are over 450 stars, including ones for Elvis Presley and Sonny Bono.
And for incredible views to see the unique landscape of the Southern California desert and mountains, head to the Palm Springs Aerial Tramway. Settle into the tram car for a two-and-a-half mile trek up Chino Canyon, and on into Mt. San Jacinto State Park. You can just check out the visitors center and have a drink or bite to eat at the top of the mountain or embark on a hike. It's typically way cooler up here and sometimes there's even snow, so make sure to dress accordingly!
Salton Sea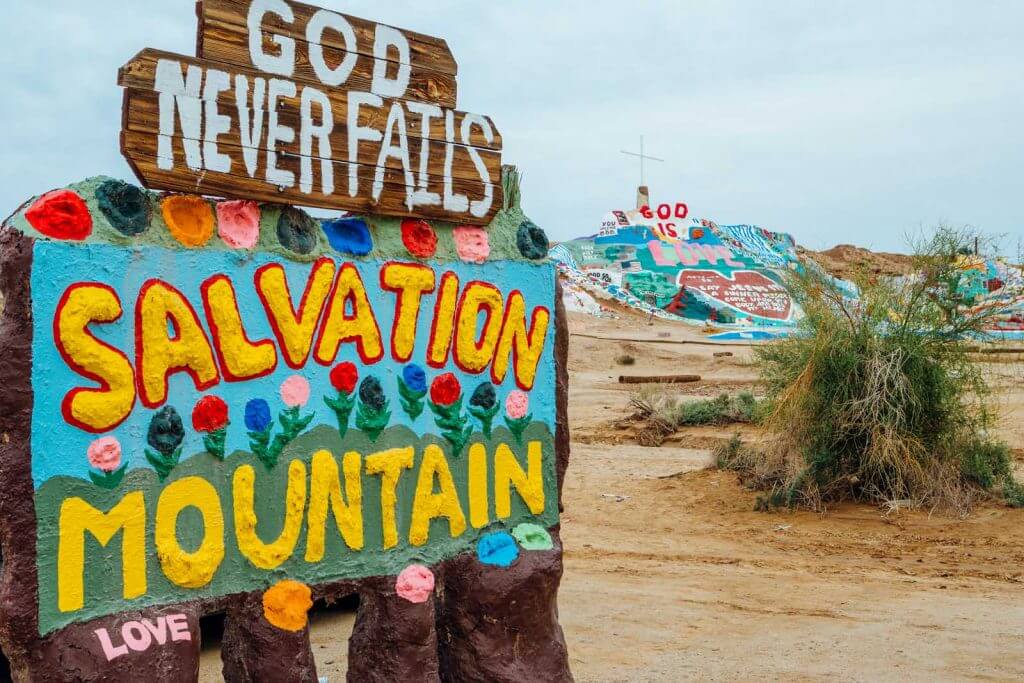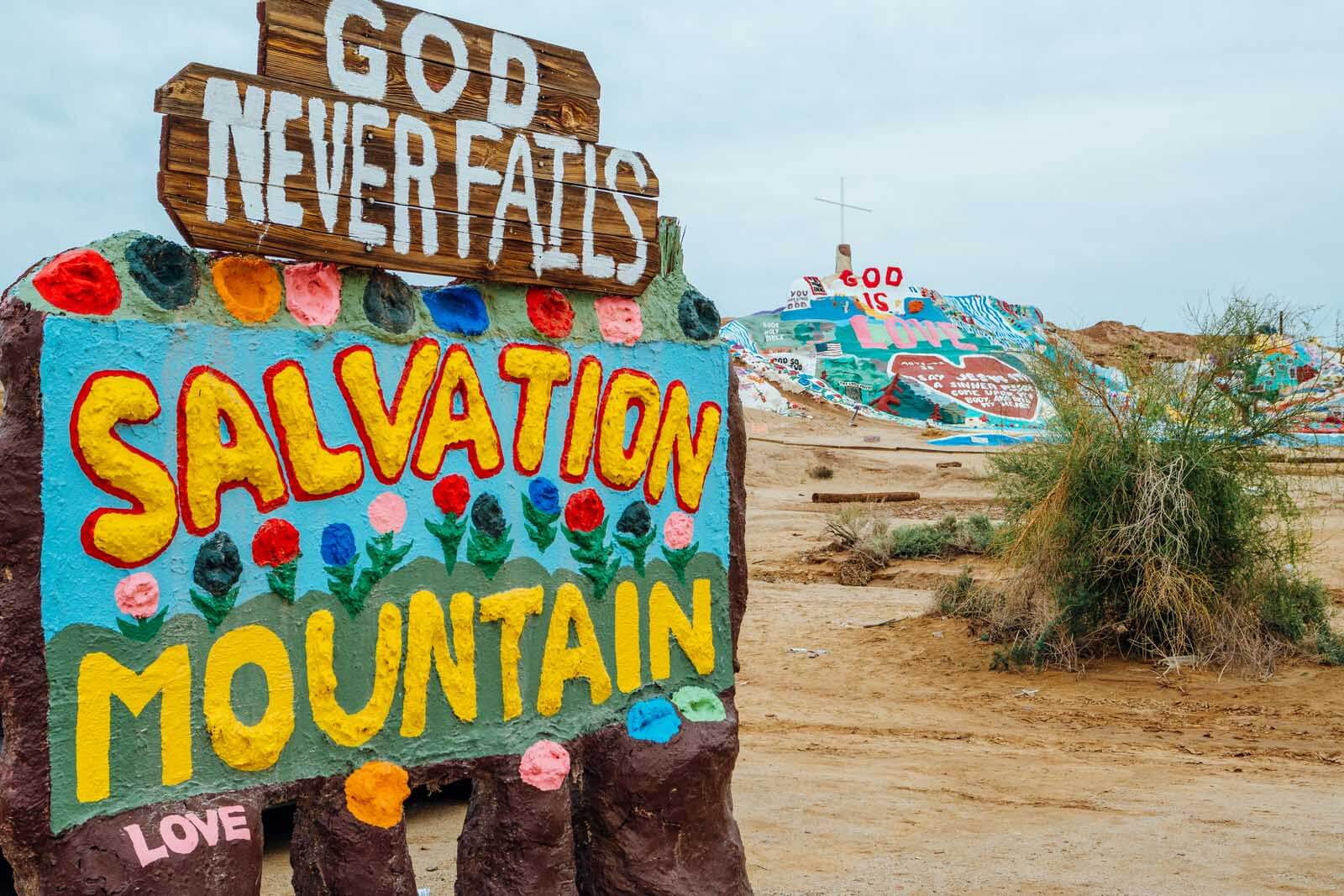 One of the most unique places to visit in Southern California is the Salton Sea. While it's not as well known as other places to go in Southern California, it is truly an eclectic destination worth learning about to see if it fits within your Southern California trip.
Once you've arrived, one of the first things to do at the Salton Sea is check out Bombay Beach. This used to be a popular beach getaway in the 1980s and was then abandoned after the salinity of the water here destroyed the ecosystem.
In recent years, people have started to make their way back there, and it's become a bit of an art destination full of random art installations. One installation, called "Bombay Beach TVs", is a staggered rows of craftily painted old television sets.
For more quirky things to do in Southern California here, you can visit the International Banana Museum. This small museum has over 25,000 objects with a banana theme, or related to bananas. There's an eatery on site that serves sweet banana treats, like banana milkshakes and banana ice cream.
What most people come here for is the Instagram-worthy Salvation Mountain, which is perhaps the most recognizable art installation in Salton Sea. The artist who crafted Salvation Mountain made it as a tribune to God, and it's crafted of adobe clay, and painted with biblical and religious scripture, trees, flowers, waterfalls, suns, bluebirds, and other images.
Then you can check out East Jesus, a desert artist community where artists create and display very unique pieces in their own sculpture garden. You can easily spend an hour here walking around and checking out all the creations.
Another place that's out here is Slab City, the self proclaimed "last free place". It attracts people who want to live the nomadic, off-the-grid lifestyle. This is less of a tourist attraction like the other spots mentioned, this is an actual community. So if you do visit, it's best to do so during the day and be respectful of the residents who live here.
---
What is the best time of year to visit Southern California?
Southern California is great to visit any time of year because they have a Mediterranean climate with comfortable average temperatures throughout the year. However, the best time to visit Southern California to avoid peak season crowds are from March to May and September through November.
How much time do I need to visit Southern California?
You need at least 5 days to see highlights of Southern California and more if possible. You can easily fit a week long trip to a two week road trip since there are so many amazing places to go in Southern California from cities like Los Angeles and San Diego, to coastal beach towns, Joshua Tree National Park and more amazing outdoor attractions.
What is Southern California known for?
Southern California is known for it's sunny, comfortable year-round weather, incredible coastline filled with charming beach towns and coastal cities like Los Angeles and San Diego, and being home to Hollywood.