11 of the best films to watch in April
Including the Super Mario Bros Movie, Renfield and Evil Dead Rise – Nicholas Barber lists this month's most exciting releases.(Credit: Amazon Studios)1. Air A decade after Ben Affleck's Argo was pronounced best picture at the Oscars, and seven years on from the release of his gangster saga, Live By Night, Affleck has finally directed another film... and it's about a shoe. But not just any shoe. Written by Alex Convery, Air is the Moneyball-style story of how Nike changed the world of sportswear in the 1980s with the creation of the Air Jordan sneaker. Affleck plays the company's boss, Phil Knight, while Matt Damon stars as Sonny Vaccaro, an executive who persuades Knight to spend his entire basketball marketing budget on one young, untested player, Michael Jordan. Now all he has to do is persuade Jordan's mother, played by Viola Davis, to go along with the deal. "Sports movies that concentrate on the actual playing of the game are pointing the camera the wrong way," says Richard Whittaker at the Austin Chronicle. "The back office is where the real action is... As always, Affleck remains one of the directors who can disguise a powerful parable as giddy, crowd-pleasing entertainment." On general release on 5 April(Credit: Toho)2. Suzume Makoto Shinkai has been hailed as the new Hayao Miyazaki, meaning that his painterly science-fiction cartoons, such as Your Name and Weathering with You, bear comparison with the masterpieces made by Studio Ghibli's legendary co-founder. Shinkai's latest mind-bending anime epic features a teenage girl who discovers a portal to another world where a monstrous alien force is lurking. It's up to her to save the universe, with the help of a magical cat, and a boy who's been turned into a walking, talking chair. "It is an absorbing, intriguing, bewildering work," says Peter Bradshaw in The Guardian, "often spectacular and beautiful, like a sci-fi supernatural disaster movie or an essay on nature and politics, but shot through with distinctive elements of fey and whimsical comedy." Released on 14 April in the UK, Ireland, the US, Canada, Spain and Austria(Credit: Lionsgate)3. Are you there God? It's me, Margaret In Judy Blume's classic coming-of-age novel, an 11-year-old girl moves from New York to the New Jersey suburbs, where she deals with puberty, and struggles with her religious identity. The book was published in 1970, but it's only just been made into a film, with Abby Ryder Fortson (Cassie in the first two Ant-Man movies) as Margaret, and Rachel McAdams and Benny Safdie as her parents. Why did Blume wait so long to let someone adapt it? "She was very nervous that someone would turn the film into something very glossy and pretty, where all the edges were sanded off," the adaptation's writer-director, Kelly Fremon Craig, told Maureen Lee Lenker at Entertainment Weekly. "When I sat down with her, she had just seen my first film, The Edge of Seventeen, and she expressed that that made her feel confident that I was going to embrace all the flaws and nuances ... [with] the same honesty that she is so known for." Released on 28 April in the US & Canada and on 19 May in the UK & Ireland(Credit: Disney Plus)4. Peter Pan & Wendy Yes, this is another live-action remake of a classic Disney cartoon, which might not seem too enticing after last year's dismal Pinocchio (the Robert Zemeckis one, not the Guillermo del Toro one). But Peter Pan & Wendy is directed by David Lowery, who made the boldest of the Disney remakes, Pete's Dragon, and whose other projects, such as The Green Knight and A Ghost Story, rank as some of the strangest, most haunting American films of recent times. "I think, personally speaking, it's my favourite thing I've ever made," Lowery told Jeff Sneider at Collider. "I went into it thinking that my entryway into this movie was that I've got a classic case of Peter Pan syndrome. I don't want to grow up. Who does? And I thought that was what was going to appeal to me about it, but in making it... I've realised that this is a movie about me letting go of that... It's the first movie I've made from an adult perspective, if that makes any sense." Released on 28 April on Disney Plus(Credit: Universal Pictures)5. Renfield Chris McKay, the director of The Lego Batman Movie, takes on another type of batman in Renfield, a romantic horror comedy. Nicolas Cage plays the swaggering Count Dracula, who is alive and well (or at least undead and well) in present-day New Orleans. Nicholas Hoult co-stars as his long-suffering, insect-eating servant, Renfield, and Awkwafina plays the traffic cop who convinces Renfield that hunting down innocent victims to feed to a vampire isn't the ideal career. The trailer looks fun, but the exciting part is the prospect of seeing Cage sinking his teeth into such a juicy role. "The concept of Dracula, in itself, is a challenge," Cage said in Total Film. "It's been done so many times already... I certainly admire Christopher Lee and Frank Langella and Be

Including the Super Mario Bros Movie, Renfield and Evil Dead Rise – Nicholas Barber lists this month's most exciting releases.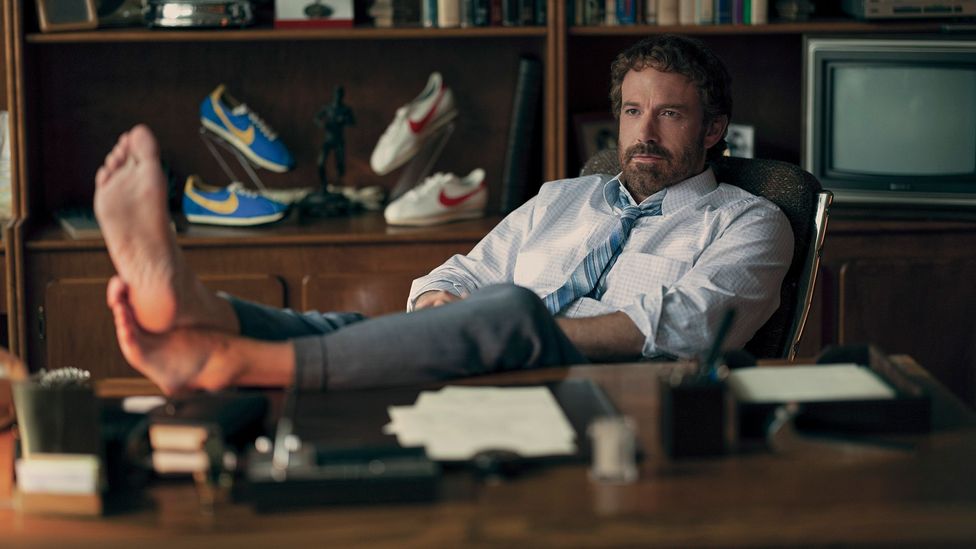 1. Air
A decade after Ben Affleck's Argo was pronounced best picture at the Oscars, and seven years on from the release of his gangster saga, Live By Night, Affleck has finally directed another film... and it's about a shoe. But not just any shoe. Written by Alex Convery, Air is the Moneyball-style story of how Nike changed the world of sportswear in the 1980s with the creation of the Air Jordan sneaker. Affleck plays the company's boss, Phil Knight, while Matt Damon stars as Sonny Vaccaro, an executive who persuades Knight to spend his entire basketball marketing budget on one young, untested player, Michael Jordan. Now all he has to do is persuade Jordan's mother, played by Viola Davis, to go along with the deal. "Sports movies that concentrate on the actual playing of the game are pointing the camera the wrong way," says Richard Whittaker at the Austin Chronicle. "The back office is where the real action is... As always, Affleck remains one of the directors who can disguise a powerful parable as giddy, crowd-pleasing entertainment."
On general release on 5 April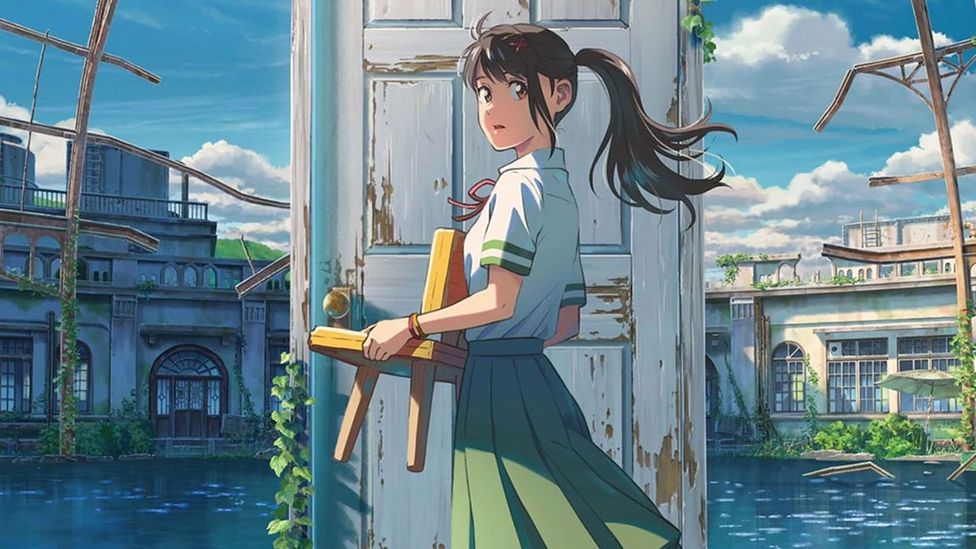 2. Suzume
Makoto Shinkai has been hailed as the new Hayao Miyazaki, meaning that his painterly science-fiction cartoons, such as Your Name and Weathering with You, bear comparison with the masterpieces made by Studio Ghibli's legendary co-founder. Shinkai's latest mind-bending anime epic features a teenage girl who discovers a portal to another world where a monstrous alien force is lurking. It's up to her to save the universe, with the help of a magical cat, and a boy who's been turned into a walking, talking chair. "It is an absorbing, intriguing, bewildering work," says Peter Bradshaw in The Guardian, "often spectacular and beautiful, like a sci-fi supernatural disaster movie or an essay on nature and politics, but shot through with distinctive elements of fey and whimsical comedy."
Released on 14 April in the UK, Ireland, the US, Canada, Spain and Austria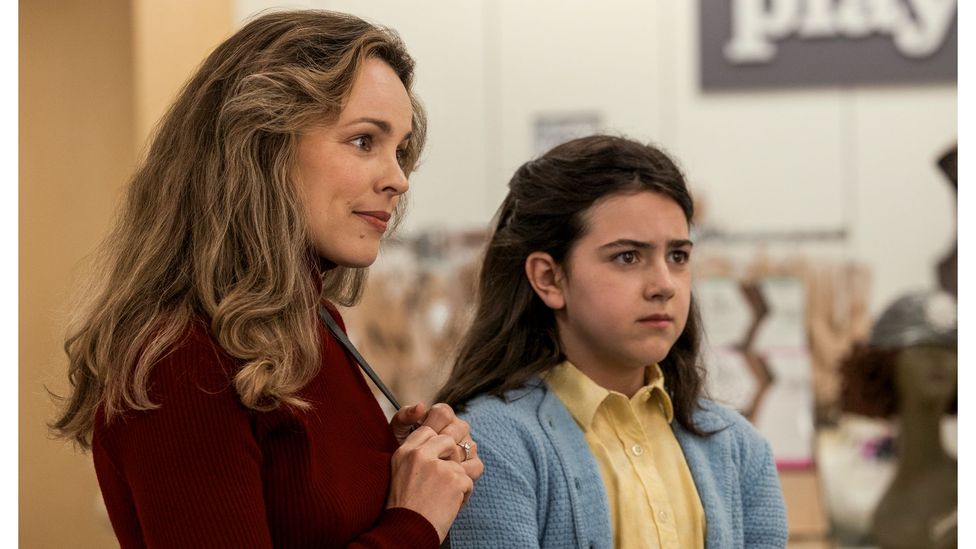 3. Are you there God? It's me, Margaret
In Judy Blume's classic coming-of-age novel, an 11-year-old girl moves from New York to the New Jersey suburbs, where she deals with puberty, and struggles with her religious identity. The book was published in 1970, but it's only just been made into a film, with Abby Ryder Fortson (Cassie in the first two Ant-Man movies) as Margaret, and Rachel McAdams and Benny Safdie as her parents. Why did Blume wait so long to let someone adapt it? "She was very nervous that someone would turn the film into something very glossy and pretty, where all the edges were sanded off," the adaptation's writer-director, Kelly Fremon Craig, told Maureen Lee Lenker at Entertainment Weekly. "When I sat down with her, she had just seen my first film, The Edge of Seventeen, and she expressed that that made her feel confident that I was going to embrace all the flaws and nuances ... [with] the same honesty that she is so known for."
Released on 28 April in the US & Canada and on 19 May in the UK & Ireland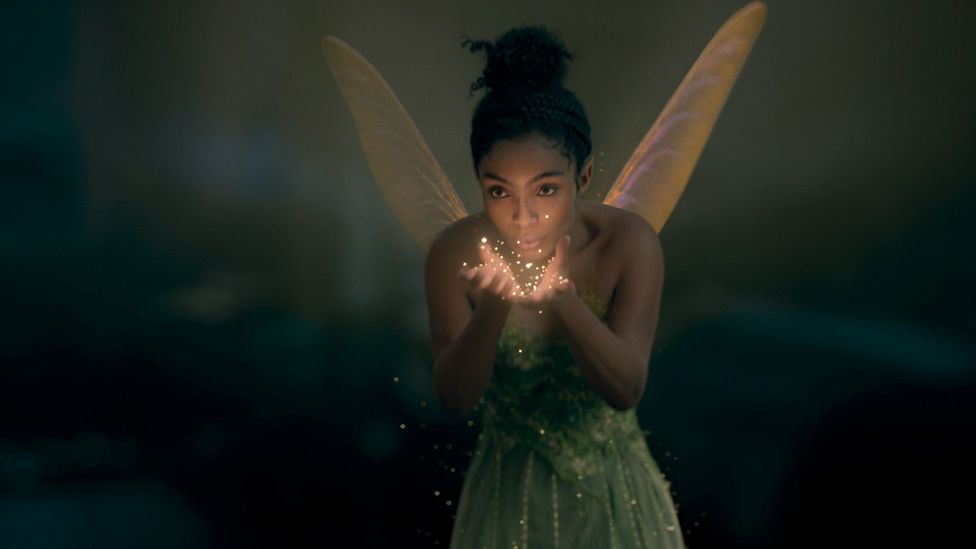 4. Peter Pan & Wendy
Yes, this is another live-action remake of a classic Disney cartoon, which might not seem too enticing after last year's dismal Pinocchio (the Robert Zemeckis one, not the Guillermo del Toro one). But Peter Pan & Wendy is directed by David Lowery, who made the boldest of the Disney remakes, Pete's Dragon, and whose other projects, such as The Green Knight and A Ghost Story, rank as some of the strangest, most haunting American films of recent times. "I think, personally speaking, it's my favourite thing I've ever made," Lowery told Jeff Sneider at Collider. "I went into it thinking that my entryway into this movie was that I've got a classic case of Peter Pan syndrome. I don't want to grow up. Who does? And I thought that was what was going to appeal to me about it, but in making it... I've realised that this is a movie about me letting go of that... It's the first movie I've made from an adult perspective, if that makes any sense."
Released on 28 April on Disney Plus
(Credit: Universal Pictures)
5. Renfield
Chris McKay, the director of The Lego Batman Movie, takes on another type of batman in Renfield, a romantic horror comedy. Nicolas Cage plays the swaggering Count Dracula, who is alive and well (or at least undead and well) in present-day New Orleans. Nicholas Hoult co-stars as his long-suffering, insect-eating servant, Renfield, and Awkwafina plays the traffic cop who convinces Renfield that hunting down innocent victims to feed to a vampire isn't the ideal career. The trailer looks fun, but the exciting part is the prospect of seeing Cage sinking his teeth into such a juicy role. "The concept of Dracula, in itself, is a challenge," Cage said in Total Film. "It's been done so many times already... I certainly admire Christopher Lee and Frank Langella and Bela Lugosi and Gary [Oldman]. But I wanted to see if I could bring something fresh to the character. And I always knew I had to do it at some point."
On general release on 14 April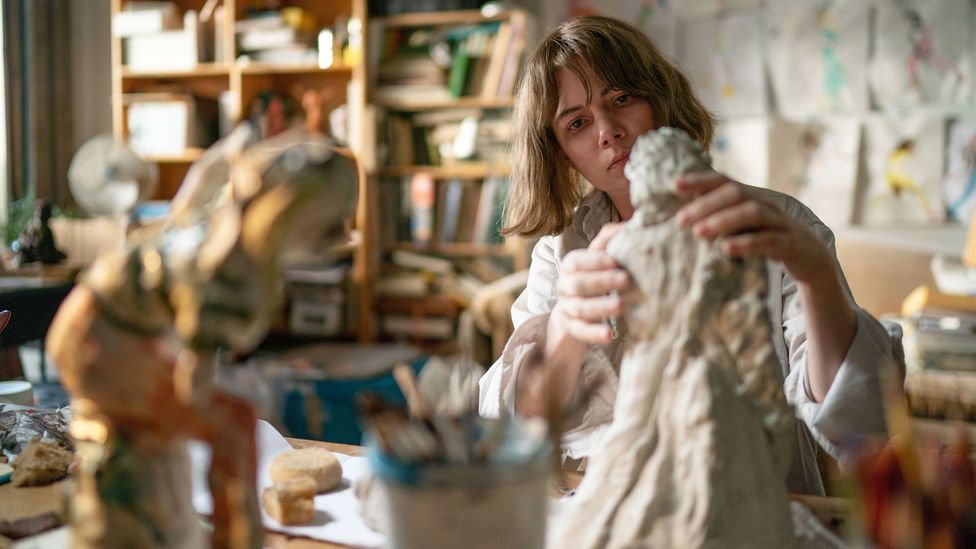 6. Showing Up
Films about artists tend to choose world-renowned geniuses (Mr Turner, Surviving Picasso) or outsiders who struggled to get the recognition they deserved (Maudie, The Electrical Life of Louis Wain). Kelly Reichardt's comedy drama, Showing Up, looks instead at those artists who get on with the job, day in and day out, even though they're unlikely ever to become rich or famous. Michelle Williams stars as Lizzie, a sculptor who is hurrying to complete a batch of clay figures for a solo show in Portland, but keeps getting distracted by her friends and relatives, an injured pigeon and a faulty boiler that her landlady (Hong Chau) never gets around to fixing. Showing Up is "an absolute, wry joy of a little comedy about making art and living life," says Alissa Wilkinson in Vox. "The film feels pulled from familiar reality for anyone who's ever tried to make creative work – and it's quiet, clever, and a whole lot of fun."
Released on 7 April in the US and on 14 April in Canada
(Credit: Les Films Pélleas)
7. One Fine Morning
Best known for playing James Bond's on-off girlfriend in Spectre and No Time to Die, Léa Seydoux is a somewhat different single mother in One Fine Morning (Un Beau Matin), a bittersweet romantic comedy drama written and directed by Mia Hansen-Løve. Seydoux's character is a widowed interpreter who lives in Paris. She spends half her free time looking after her eight-year-old daughter, and the other half looking after her father (Pascal Gregory), a retired philosophy professor who now has dementia. When she has an affair with a married friend, Clément (Melvil Poupaud), it's the first time in years that she has thought of her own needs, rather than those of others. "Hansen-Løve's work is heartfelt yet profound, emotionally and mentally engaging in ways few films dare to balance," says Monica Castillo at RogerEbert.com.
Released on 14 April in the UK and Finland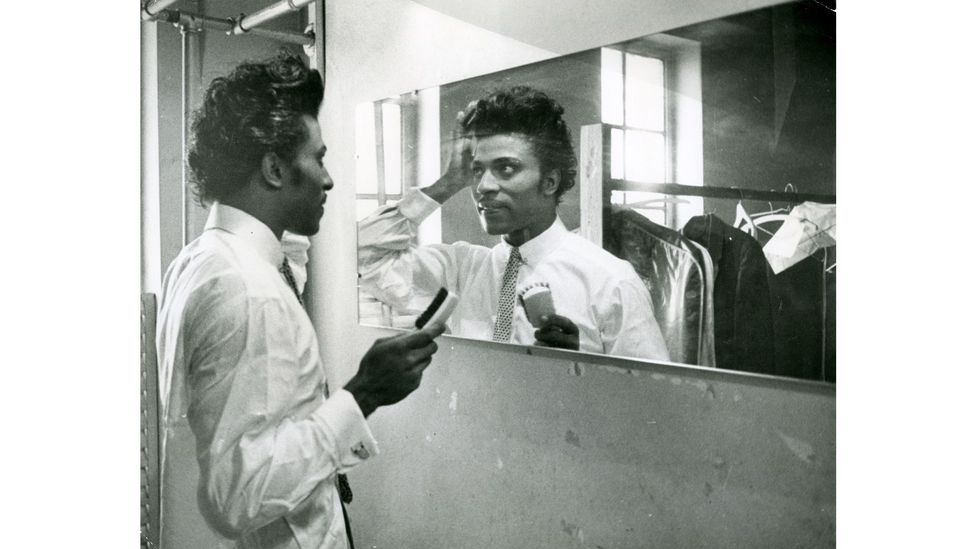 (Credit: Photo courtesy of Magnolia Pictures)
8. Little Richard: I Am Everything
Little Richard was never given his due. The pompadoured, pencil-moustached Richard Penniman, who died in 2020, was one of the founding fathers of rock 'n' roll, but his record company kept most of his royalties; white singers recorded sanitised copies of Tutti Frutti and his other piano-pounding hits; and commentators saw him as too camp to be taken seriously as a revolutionary performer. But now a documentary directed by Lisa Cortés redresses the balance, with the help of such fans as Mick Jagger and John Waters. According to Owen Gleiberman in Variety, it's "the enthralling documentary that Little Richard deserves. It's a movie that understands, from the inside out, what a great and transgressive artist he was, how his starburst brilliance shifted the whole energy of the culture – but also how the astonishing radical nature of what he did, from almost the moment it happened, got shoved under the rug of the official narrative of rock 'n' roll." Fabulous soundtrack, too.
Released on 21 April in the US and 28 April in the UK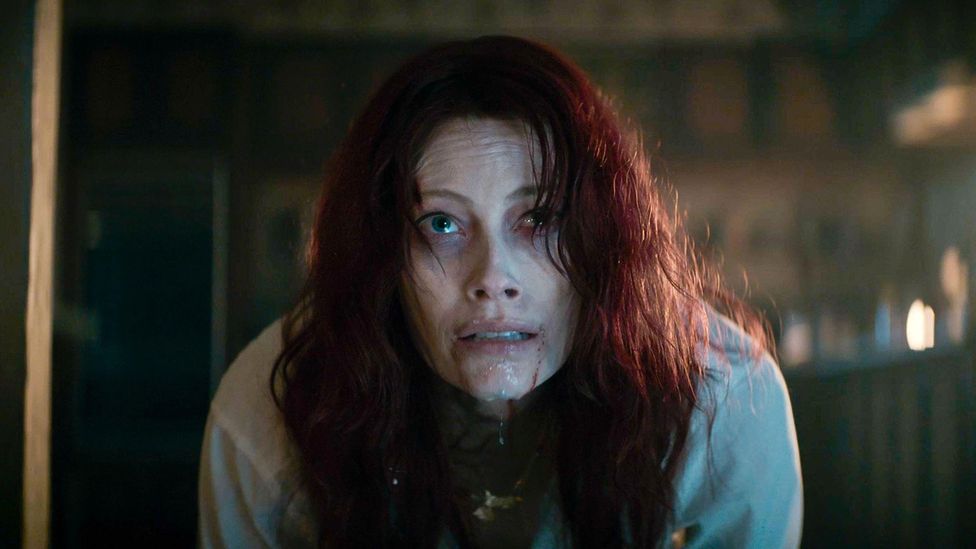 9. Evil Dead Rise
It's appropriate that the Evil Dead franchise keeps roaring back to life. Sam Raimi made three gory horror comedies starring his friend Bruce Campbell between 1981 and 1992. Then came a version from a different director in 2013. And that was followed by a TV series, Ash vs Evil Dead, that ran from 2015 to 2018. Now comes a new chapter, written and directed by Lee Cronin. Lily Sullivan stars as a woman who is visiting her sister, Alyssa Sutherland, when a sinister book unleashes all sorts of demonic nastiness. "Cronin's Evil Dead Rise is a blood-soaked blast," says Marisa Mirabal in IndieWire. "He summons all of the best aspects of the franchise, while still creating a beast all his own that can boldly stand apart from the series. This is the kind of horror film that makes audiences fall in love with the genre all over again."
On general release on 21 April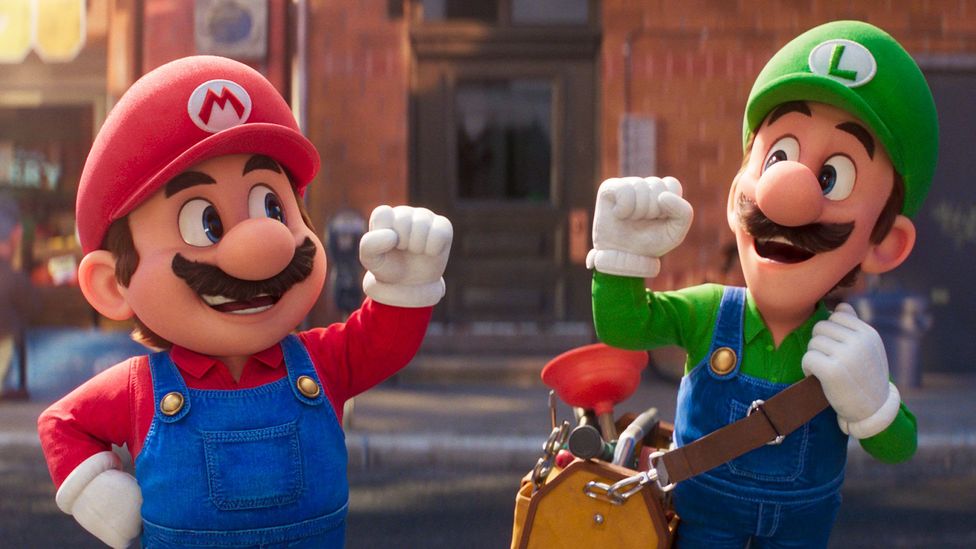 (Credit: Universal Pictures)
10. The Super Mario Bros Movie
Nintendo's Super Mario Bros is one of the best-selling and most highly acclaimed video games ever made. The spin-off film wasn't quite so successful. Starring Bob Hoskins and John Leguizamo, it was a notorious box-office flop when it came out in 1993, which could be why it's taken 30 years for someone to attempt a reboot. But here it is at last, a cartoon from the directors of Teen Titans Go!. Chris Pratt and Charlie Day provide the voices of the Italian-American plumbers who are zapped to a planet of intelligent mushrooms and turtles. Anya Taylor-Joy voices the heroine, Princess Peach, Jack Black voices Bowser, who is intent on conquering her realm, and Seth Rogen voices an arcade icon, Donkey Kong. Pratt's casting upset some fans, as he doesn't have any Italian heritage, but, if nothing else, this Super Mario Bros. film is sure to be an improvement on the last one.
On general release on 5 April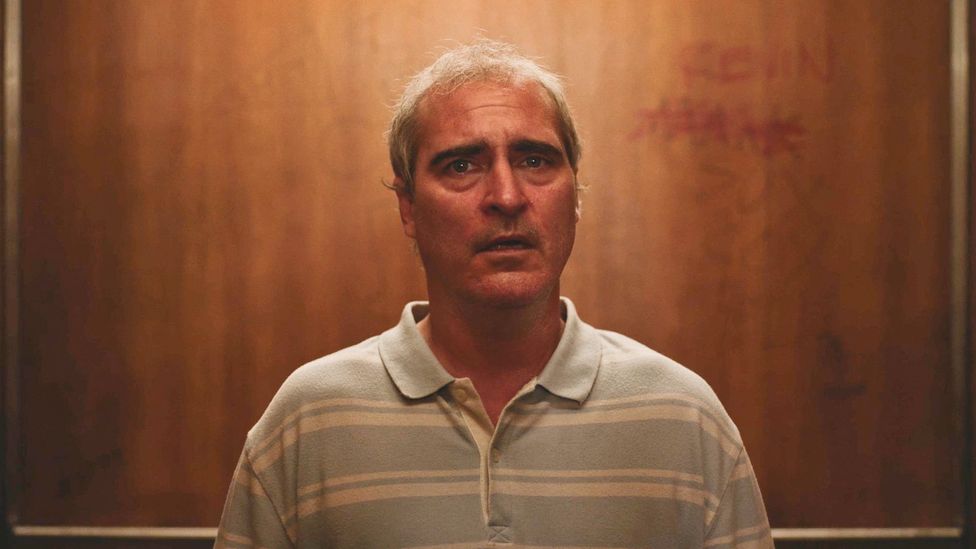 11. Beau is Afraid
Be afraid, be very afraid, as Ari Aster follows his arthouse horror dramas, Hereditary and Midsommar, with a film that appears to be just as unnerving but even more bizarre. Joaquin Phoenix stars as a middle-aged man who promises to visit his clingy mother. But when he steps out of his apartment, he finds that people are rioting in the street. He is then run over by a couple played by Amy Ryan and Nathan Lane, who go on to trap him in their house. His efforts to escape take him through several different decades and dimensions – or so the trailer suggests. The plot details are still tantalisingly mysterious, but the film's eerie surrealism, sprawling scope, and existential gloom recall the work of Charlie Kaufman.
Released on 21 April in the US and Iceland, 27 April in Greece, and 27 April in Spain, Norway and Sweden
Love film and TV? Join BBC Culture Film and TV Club on Facebook, a community for cinephiles all over the world.
If you would like to comment on this story or anything else you have seen on BBC Culture, head over to our Facebook page or message us on Twitter.
And if you liked this story, sign up for the weekly bbc.com features newsletter, called The Essential List. A handpicked selection of stories from BBC Future, Culture, Worklife and Travel, delivered to your inbox every Friday.