What to Wear on a Ski Trip – The Ultimate Winter Weekend Packing Guide
What to Wear on a Ski Trip – The Ultimate Winter Weekend Packing Guide ByChristina If you're heading somewhere snowy and chic this winter like Vail, Breckenridge, Aspen, or Tahoe, you're going to want the wardrobe to match the destination. But what do you need to pack for a ski weekend? Basically, you'll likely need comfy warm outfits and pajamas for cozy nights in the house, a bikini or one piece for the hot tub, a ski outfit if you're planning on getting on the slopes, and a few chic apres-ski outfits for roaming around town. You'll definitely want some waterproof, snow-proof boots (lots of recs below), some thermal leggings (these are my absolute favorite), , plus you'll need gloves, liner gloves, and some compression ski socks. Also, definitely some hand warmers like these ones.  Even if you're not into skiing, a winter escape, especially at a luxury mountain lodge, can be A BLAST. Whether it's a romantic mountain getaway or a group trip with a lively bunch of friends, get ready for skiing/snow-shoeing adventures, hot tubs overlooking snow-capped peaks, aprés-ski DJ sets, and a very chic & cozy winter wardrobe. When it comes to packing for a ski trip, there are several beginner mistakes you must avoid at all costs!! Like not packing enough base layers, not investing in a warm pair of gloves, or overpacking things that you'll never actually end up wearing! Which is where I come in. I'm here to make sure no one is showing up to the mountain unprepared. Here's everything you need to pack for a fun ski trip this winter!! You'll be warm all day on the mountain, cozy as can be at the lodge, and the chicest of chic for any and all aprés festivities!! Table of Contents During the winter ski months, form December through February you'll want to stick to the warmest materials: Marino wool and Cashmere! They may be pricey, but they keep you the warmest and actually LAST! During "Spring Skiing" months (March-April) you can get away with fewer layers or synthetic materials.  To stay the warmest, look for base layers that have a wool blend like this one. Black Marino wool base layers go with everything and will keep you warm on and off the slopes. So obsessed with this base layer suit. You'll also need some nice high ski-socks to keep those toes warm all day on the mountain!! Nothing ruins a day of skiing like frozen toes, trust me! These even have lightweight padding to make them more comfy with ski boots! Optional: Add a vest Love this vest by Goldbergh This Jacket is actually called "The Jetset"
What to Wear on a Ski Trip – The Ultimate Winter Weekend Packing Guide
If you're heading somewhere snowy and chic this winter like Vail, Breckenridge, Aspen, or Tahoe, you're going to want the wardrobe to match the destination. But what do you need to pack for a ski weekend?
Basically, you'll likely need comfy warm outfits and pajamas for cozy nights in the house, a bikini or one piece for the hot tub, a ski outfit if you're planning on getting on the slopes, and a few chic apres-ski outfits for roaming around town. You'll definitely want some waterproof, snow-proof boots (lots of recs below), some thermal leggings (these are my absolute favorite), , plus you'll need gloves, liner gloves, and some compression ski socks. Also, definitely some hand warmers like these ones.
Even if you're not into skiing, a winter escape, especially at a luxury mountain lodge, can be A BLAST. Whether it's a romantic mountain getaway or a group trip with a lively bunch of friends, get ready for skiing/snow-shoeing adventures, hot tubs overlooking snow-capped peaks, aprés-ski DJ sets, and a very chic & cozy winter wardrobe.
When it comes to packing for a ski trip, there are several beginner mistakes you must avoid at all costs!! Like not packing enough base layers, not investing in a warm pair of gloves, or overpacking things that you'll never actually end up wearing! Which is where I come in. I'm here to make sure no one is showing up to the mountain unprepared. Here's everything you need to pack for a fun ski trip this winter!! You'll be warm all day on the mountain, cozy as can be at the lodge, and the chicest of chic for any and all aprés festivities!!
During the winter ski months, form December through February you'll want to stick to the warmest materials: Marino wool and Cashmere! They may be pricey, but they keep you the warmest and actually LAST! During "Spring Skiing" months (March-April) you can get away with fewer layers or synthetic materials.
To stay the warmest, look for base layers that have a wool blend like this one.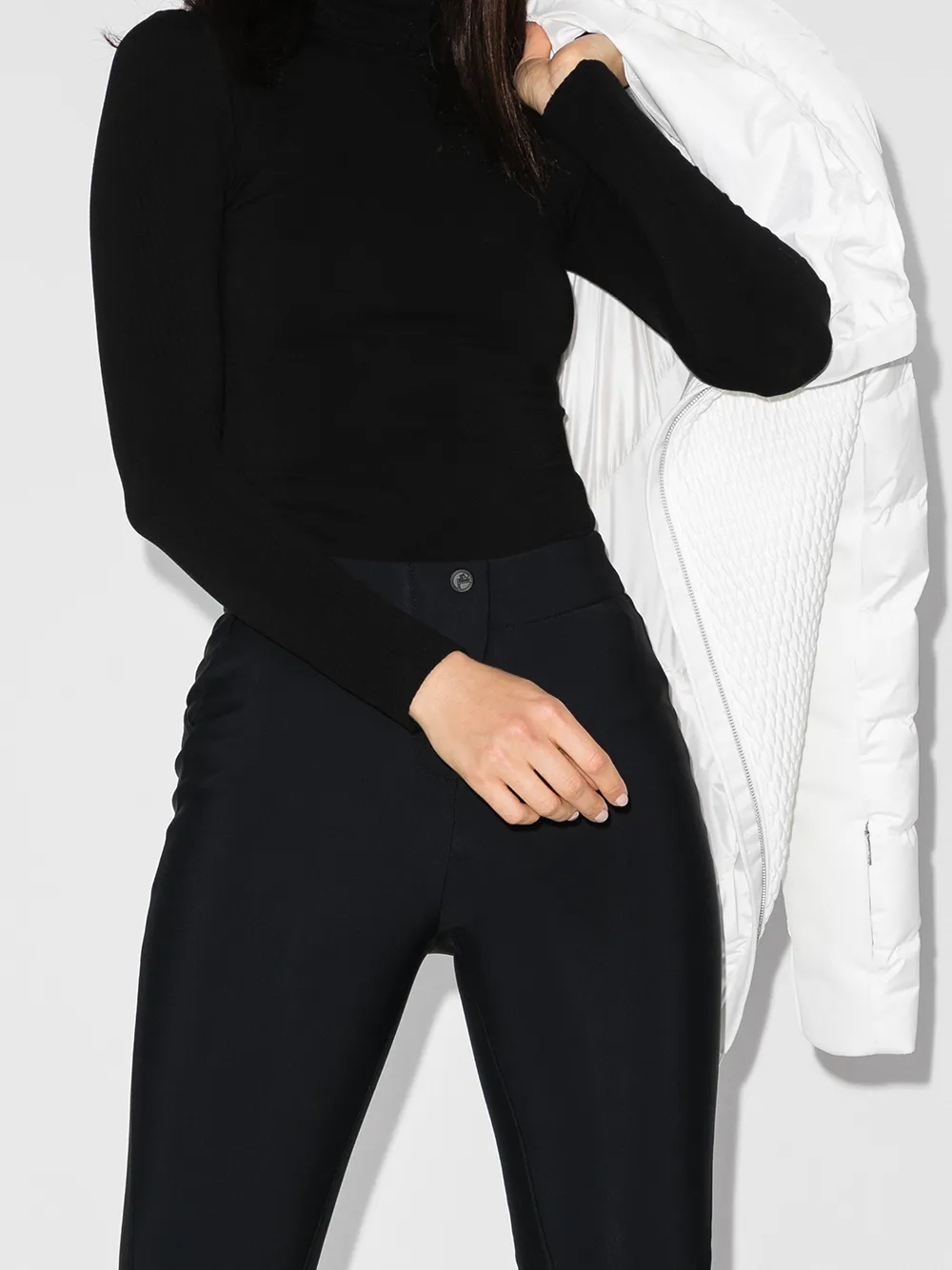 Black Marino wool base layers go with everything and will keep you warm on and off the slopes.
So obsessed with this base layer suit.
You'll also need some nice high ski-socks to keep those toes warm all day on the mountain!! Nothing ruins a day of skiing like frozen toes, trust me!
These even have lightweight padding to make them more comfy with ski boots!
Optional: Add a vest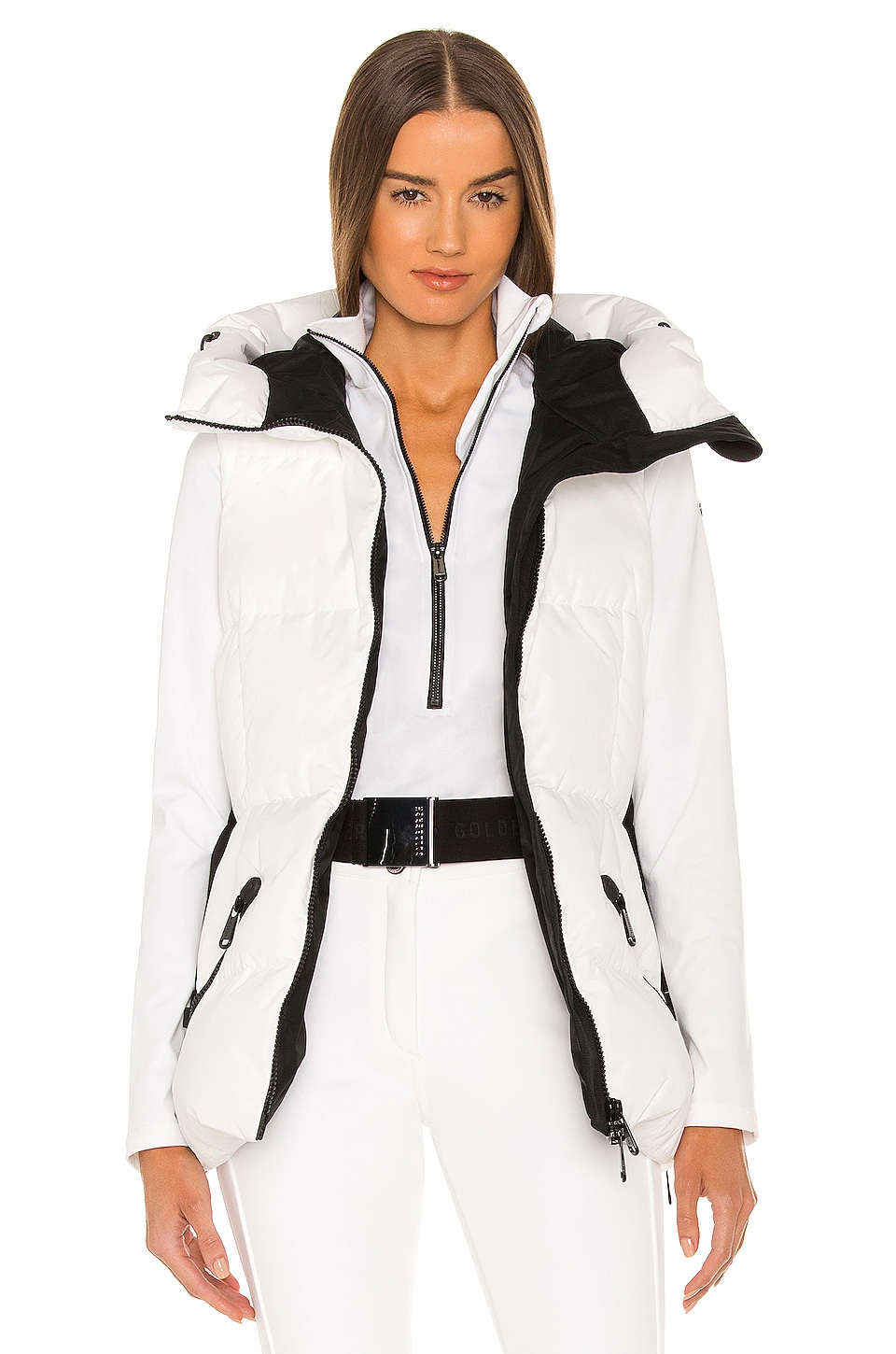 Love this vest by Goldbergh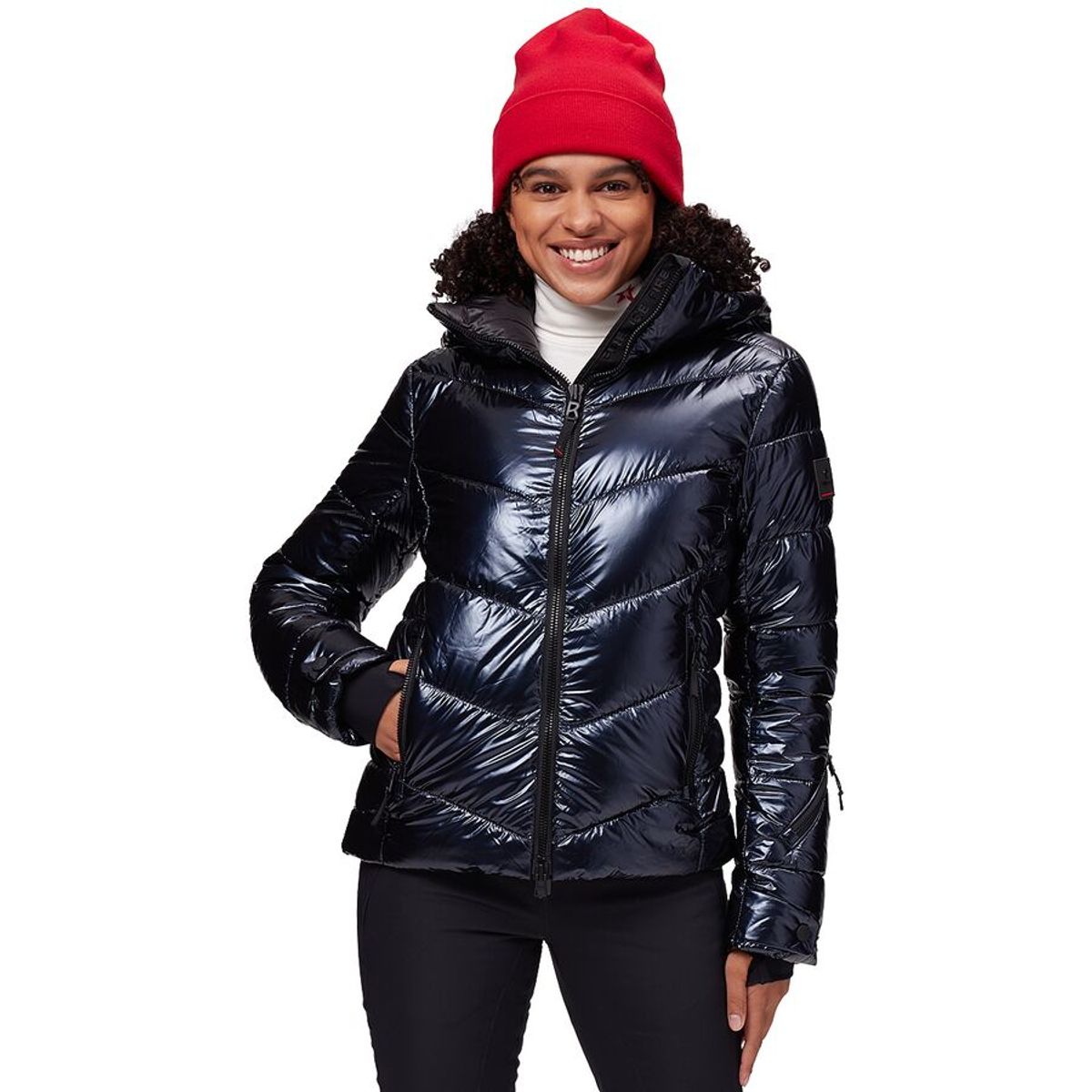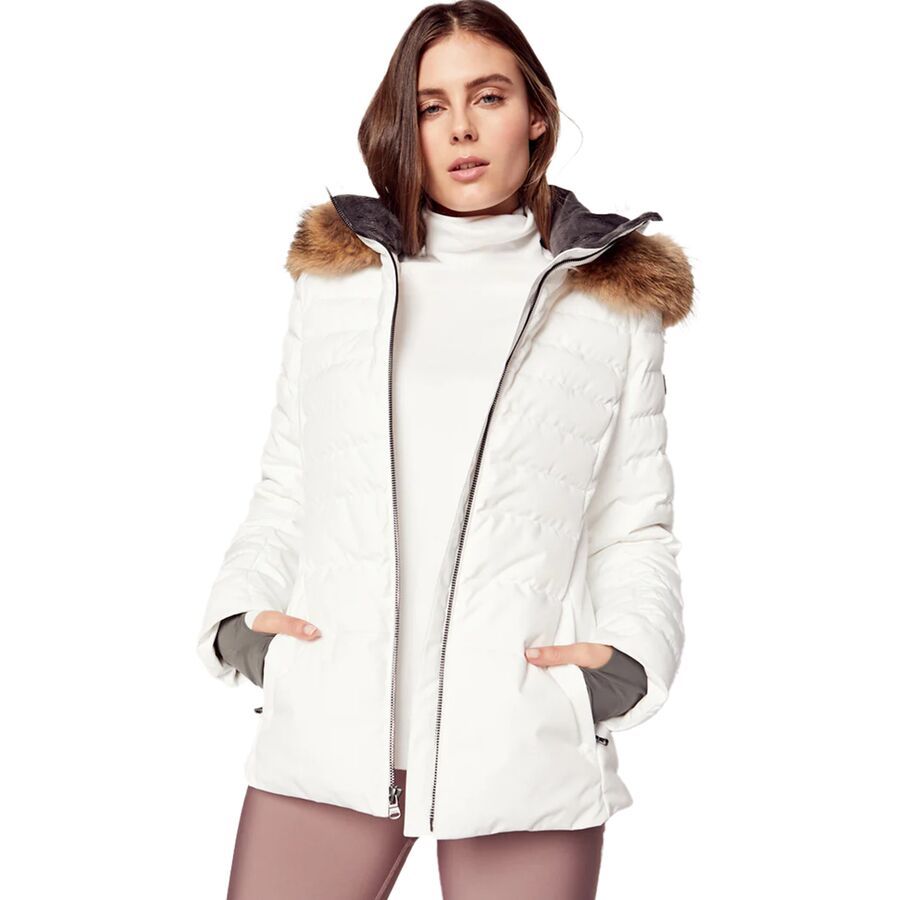 This Jacket is actually called "The Jetset"